John Cena married Shay Shariatzadeh through a private ceremony in Tampa, Florida on October 12th. These two keep a very low profile on their relationship and shocked fans with a secret marriage two years after Cena's split with ex-fiancee Nikki Bella.
---
Cena's Previous Relationships
As a WWE Superstar and actor, Cena had a very public relationship with fellow WWE Superstar, Nikki Bella.
The two were together for six years before calling it quits in 2018, due to Bella and Cena not being able to see eye to eye about starting a family. Nikki Bella was ready, John Cena was not.
Cena was also married to real estate broker, Elizabeth Huberdeau from 2009 to 2012. The two met in high school, but ended their relationship with a very messy public split.
Shay Shariatzadeh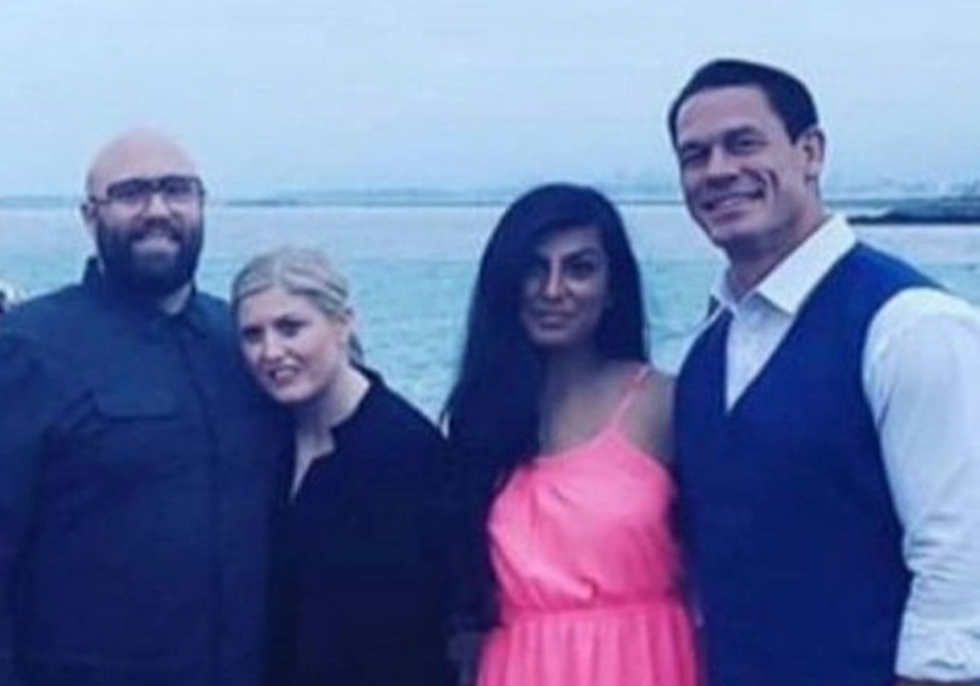 Shay Shariatzadeh, John Cena, and friends
Shariatzadeh was born in Iran and is currently a product manager for a Motor Solutions company named Avigilon in Vancouver, Canada.
The two met in February 2019, while Cena was filming his movie Playing With Fire. The two made their relationship public in March 2019, however everything else about this couple has been very private.
The world was stunned with the announcement of Cena and Shariatzadeh's union, as the two did not publicly announce their engagement. Cena has described Shariatzadeh as someone very special to him and these two have everyone rejoicing.
We wish the best for these two and congratulate them on their new marriage!
In other John Cena news, Cena is set to star in Fast and Furious 9 which will be released on April 2, 2021.