Everyone loves the holiday specials of their favorite series, and Halloween is a big one. Take a trip down memory lane with this list and be inspired to rewatch an episode or two of your favorite show.
---
From Friendsto Brooklyn 99 here are a few top picks.
The simple, but somehow iconic: Jim Halpert and Ted Mosby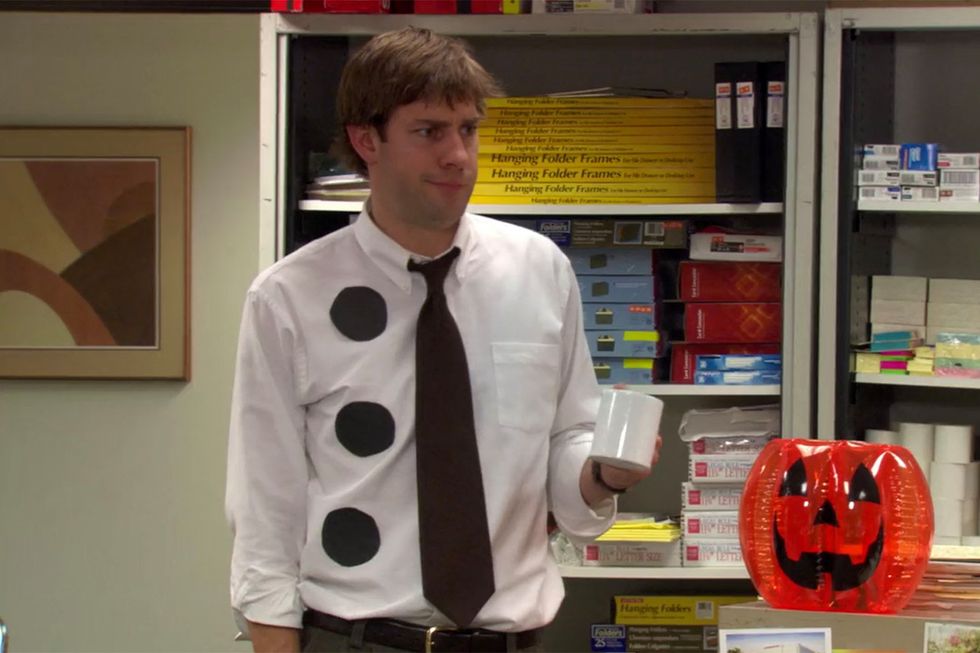 Jim's hilarious anti-costume, three-hole punch Jim from The Office.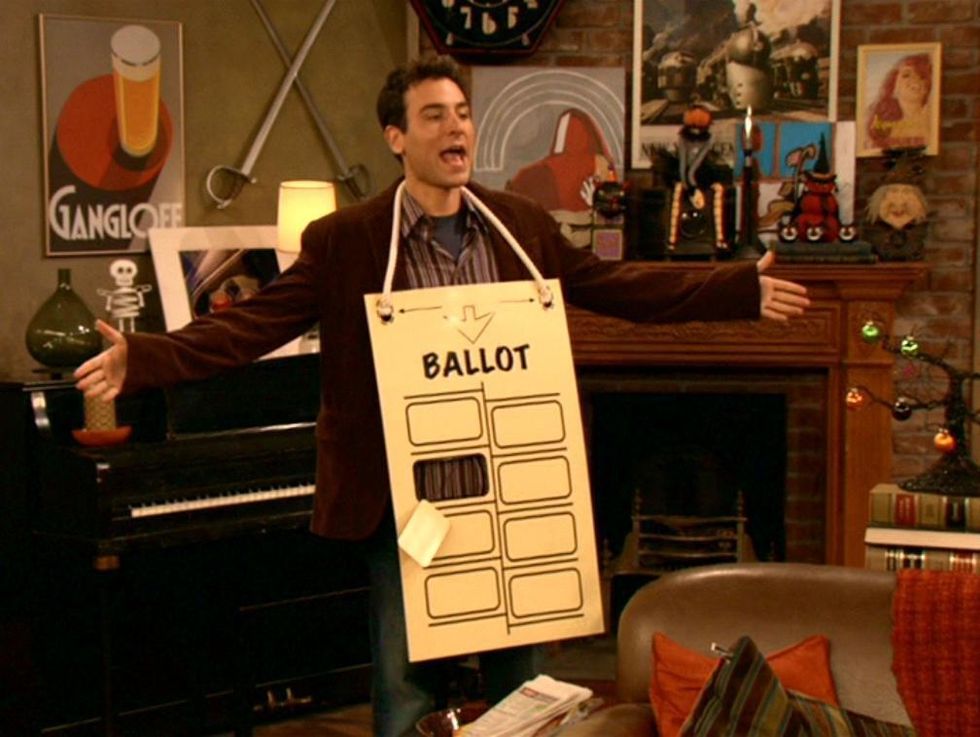 Ted's love-desperate hanging chad from How I Met Your Mother.
The ones who went all out:  Charles Boyle and Marshall and Lily
Boyle, every Halloween, every costume from Brooklyn 99.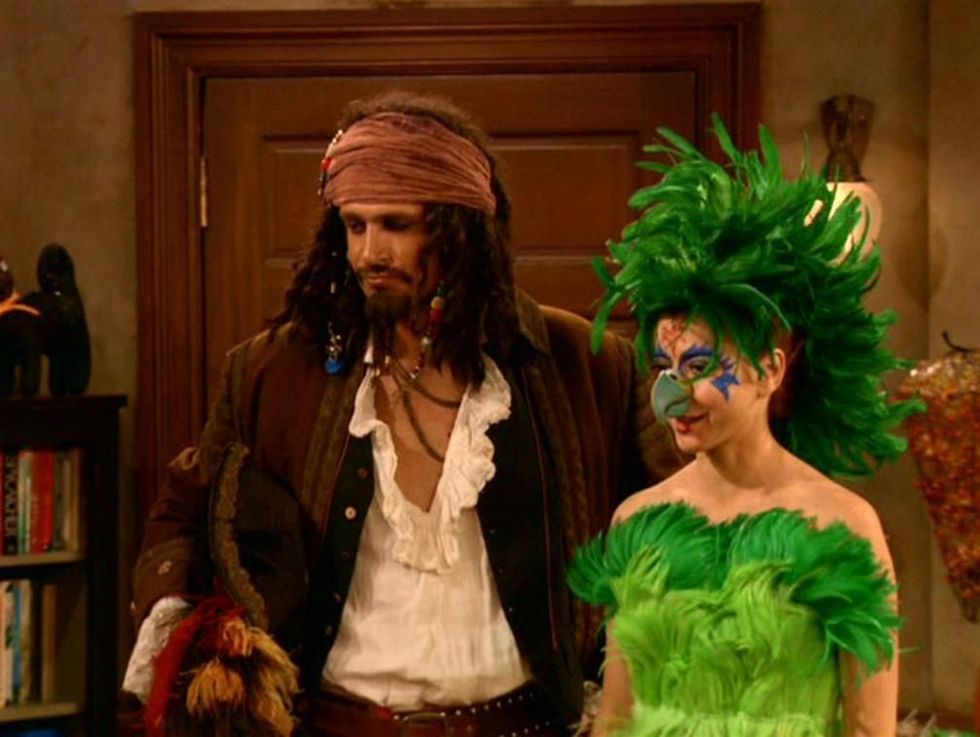 Marshall and Lily won Maclaren's costume contest for this one, but they're sure to show up in a great couples costume every year.
The character-fitting: Leslie Knope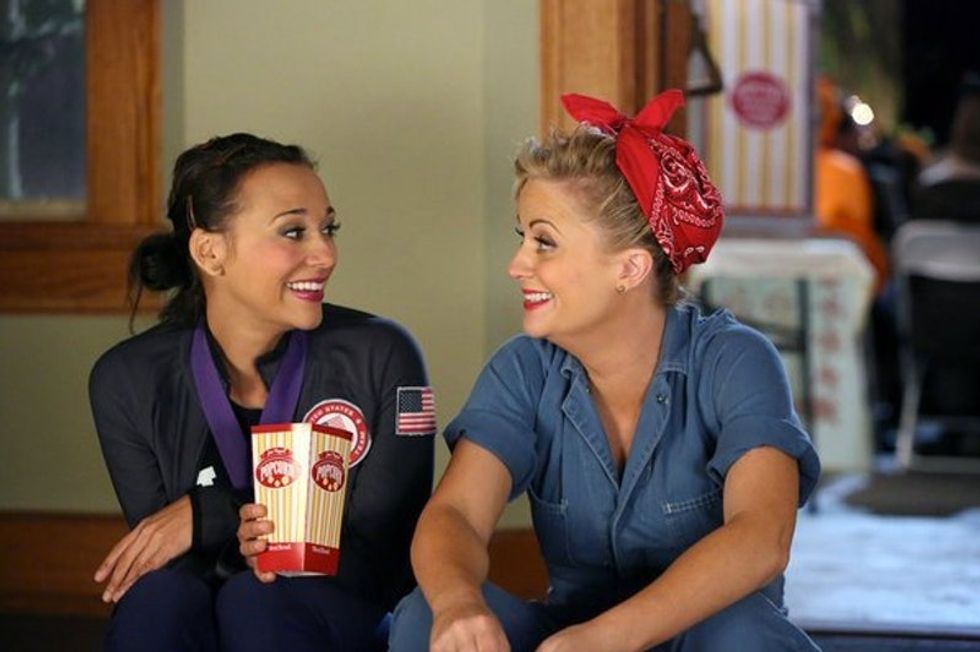 Leslie Knope stayed true to herself and her values in this Rosie the Riveter costume on Parks and Recreation.
The uncategorizable, but fantastic: Schmidt, Ross, and Chandler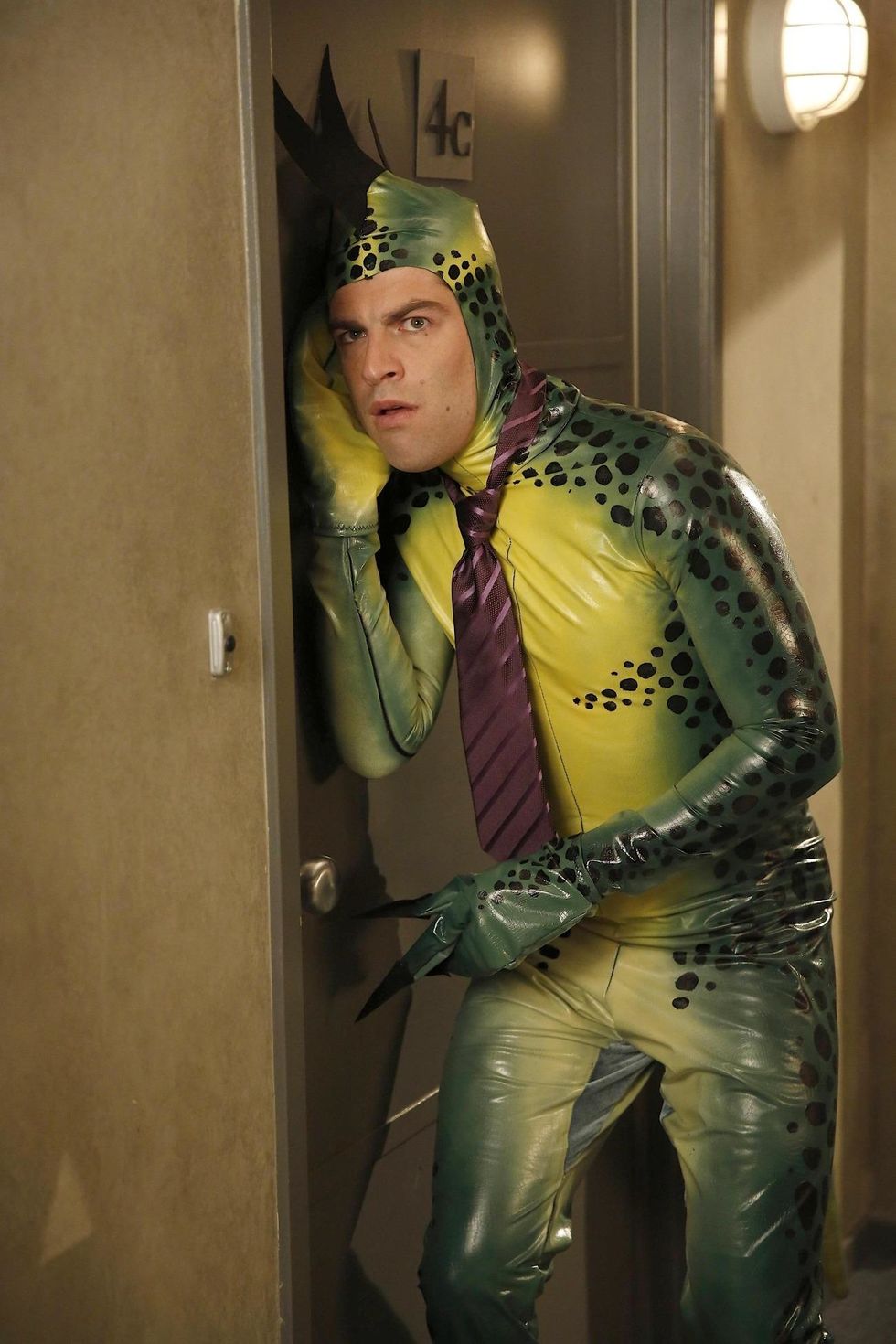 Schmidt on New Girl as a "public serpent'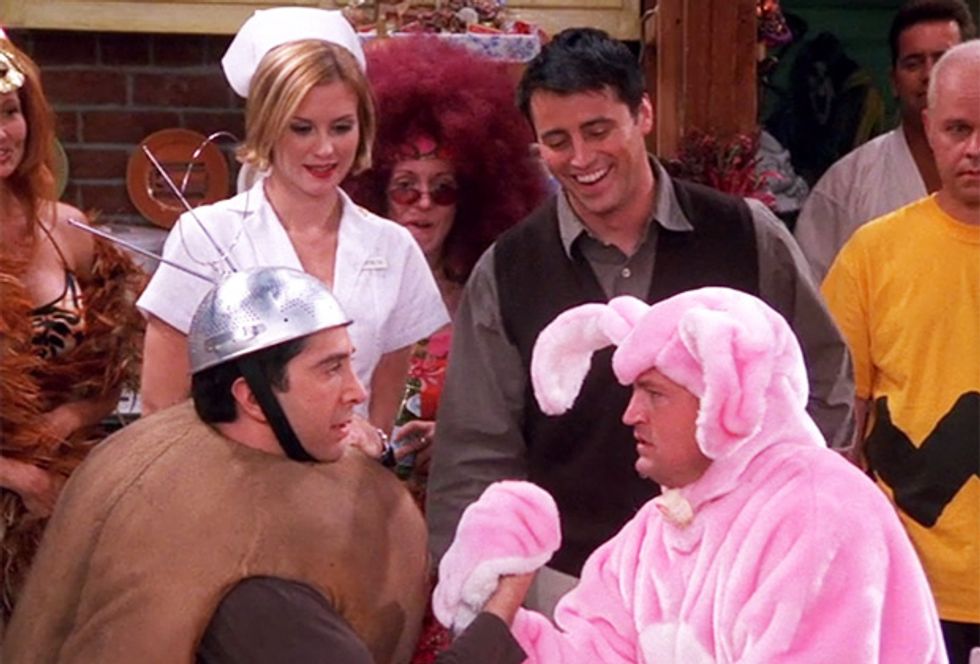 Ross, proud of his clever "spud-nik" costume and Chandler begrudgingly in the pink bunny costume.
Start making a list of all your favorite Halloween episodes so you can watch them on the 31st!