The Fresh Prince of Bel-Air aired thirty years ago, and the cast just reunited on their original set.
---
Will Smith was joined by Alfonso Ribeiro, Karyn Parsons, Tatyana Ali, Joseph Marcell, Daphne Maxwell Reid, and DJ Jazzy Jeff. Janet Hubert, known for playing Aunt Viv on the first three seasons of the show, also joined.
There were many topics that were touched upon in the reunion as the cast reminisced on the past; they spoke about beloved James Avery, who portrayed Uncle Phil and sadly passed away in 2013. Tatyana Ali said Avery was the "heart of the show." They also spoke about Will Smith's early acting and audition among other things.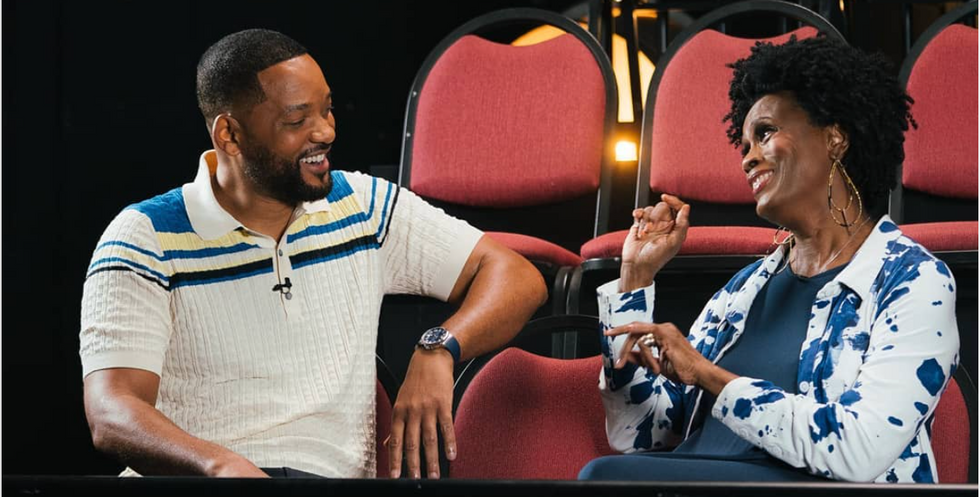 Janet Hubert
Still, the most monumental part of this reunion was the inclusion of Janet Hubert. Hubert left the show after season three and for decades has been involved in a vicious public feud with Will Smith, citing that he was their reason she had to leave. The feud had gone on much further than that, often making headlines. This was the first time Janet Hubert reunited with the rest of the cast since her departure from the show.
After 27 years, Smith and Hubert finally reconciled. Hubert opened up about struggles she was facing at the time: a pregnancy and abusive marriage, and Smith reflected back on his actions as a young actor, now with the hindsight of age and experience.
Check out the trailer below to get relive your childhood memories of the Banks family together one again.
The Fresh Prince of Bel-Air Reunion Trailer
You can now watch The Fresh Prince of Bel-Air Reunion streaming on HBO Max.