This weekend's British Academy Film Awards (BAFTAs) saw a glamorous red carpet ceremony. Marvel actor Tom Hiddleston sported a snazzy black tux, while his partner, Zawe Ashton, donned a beautiful pink gown--and a stunning new engagement ring!
---
Holding a black clutch on the carpet, the ring wasn't visible until the couple was inside and posed for a selfie with British television presenter, AJ Odudu.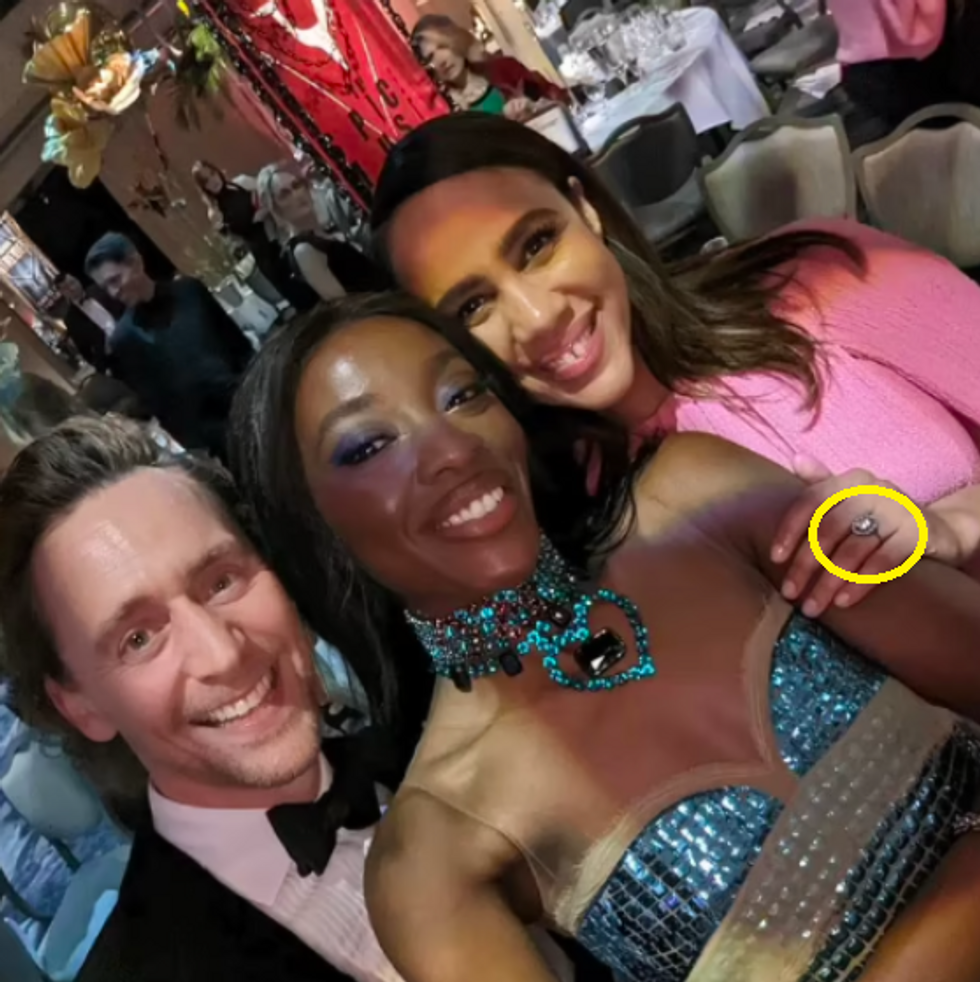 Instagram Story
The ring displays a large diamond in the center, surrounded by smaller gemstones.
Hiddleston and Ashton met on the set of "Betrayal," the 2019 play that premiered in London's West End before it was brought to Broadway. The couple didn't confirm their relationship status then, but some claim working on the production is what brought them together initially.
The couple was first spotted together in September 2021 after a steamy make-out session in the waters of Ibiza, Spain. They made their red carpet debut a few months later at the Tony Awards.
Ashton is most famous for her role in "The Handmaid's Tale" as Oona. She also had a role in Netflix's "Velvet Buzzsaw," and has been cast to play the new villain in the upcoming "Captain Marvel 2," opposite Brie Larson.
Of course, Hiddleston is no stranger to Marvel, as he's been playing the iconic villain Loki since the first "Avengers" movie in 2012. He starred in the "Loki" series that debuted in 2021, marking nearly a decade with the studio.
As for his love life, Hiddleston previously dated Taylor Swift in 2016. Their relationship was short-lived, but led to him wearing the infamous "I love T.S." t-shirt after they were spotted together at the Met Gala. Fans believe Swift's song "Getaway Car" was inspired by their whirlwind romance.
Hiddleston and Ashton have yet to publicly comment on or confirm their engagement status, but the ring means serious business. Congratulations to the couple from Advocate Channel!