Happy National Streaming Day! Most, if not all of us stream our favorites movies and TV shows from platforms ranging in variety and price range. Despite the ongoing streaming wars, Disney is celebrating today with tributes and special programming.
---
Disney
To kick off National Streaming Day, Disney went above and beyond (literally) with a drone show over Los Angeles. The show featured over 200 drones and formed iconic Disney streaming elements including Grogu from The Mandalorian, Captain America's shield from The Falcon and The Winter, wings from The Handmaid's Tale on Hulu, and an MLB baseball.
Programming Alert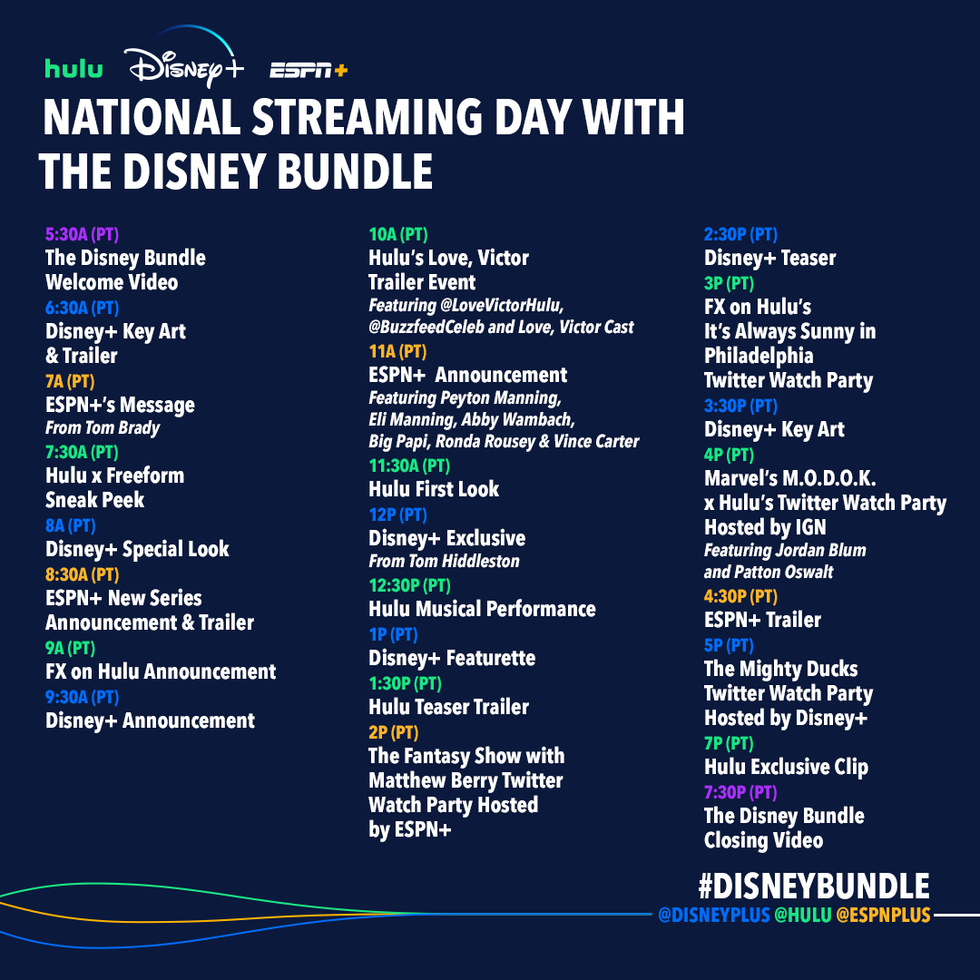 Disney
In addition to the drone show, Disney has a full day's worth of goodies featuring announcements about upcoming projects, watch parties, and much more!
Happy streaming to all!