The outstanding photo of Lady Gaga and Adam Driver showing their House of Gucci outfits is still locked in our memories... But now, more pictures from the set have surfaced. They may not be as glamorous as the first one, but they're equally mesmerizing!
---
House of Gucci is a film directed by Ridley Scott and is expected to come out November 2021, following the story of Gucci's assassination in 1995 organized by ex-wife Patrizia Reggiani. Gaga and Driver are currently filming in Milan, Italy and the two had a taste of Italian food between takes.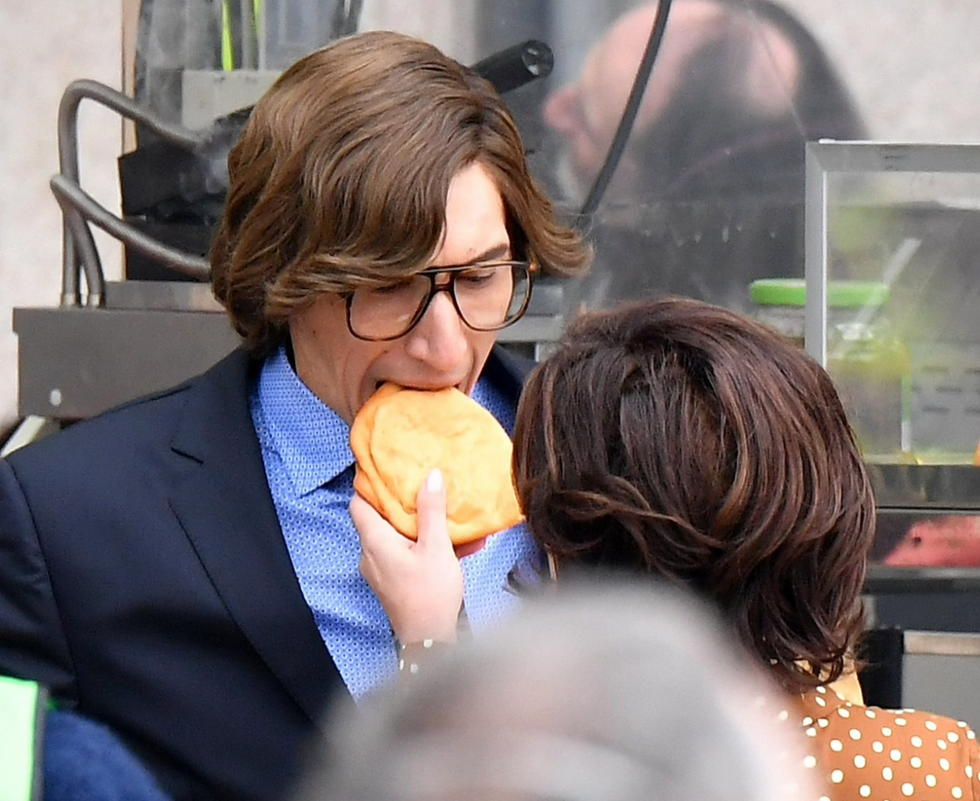 Lady Gaga and Adam Driver
Yes, this is all true: Lady Gaga is feeding Adam Driver.
The two, dressed as their characters, share a quick bite, then Gaga helps him cleaning with a napkin.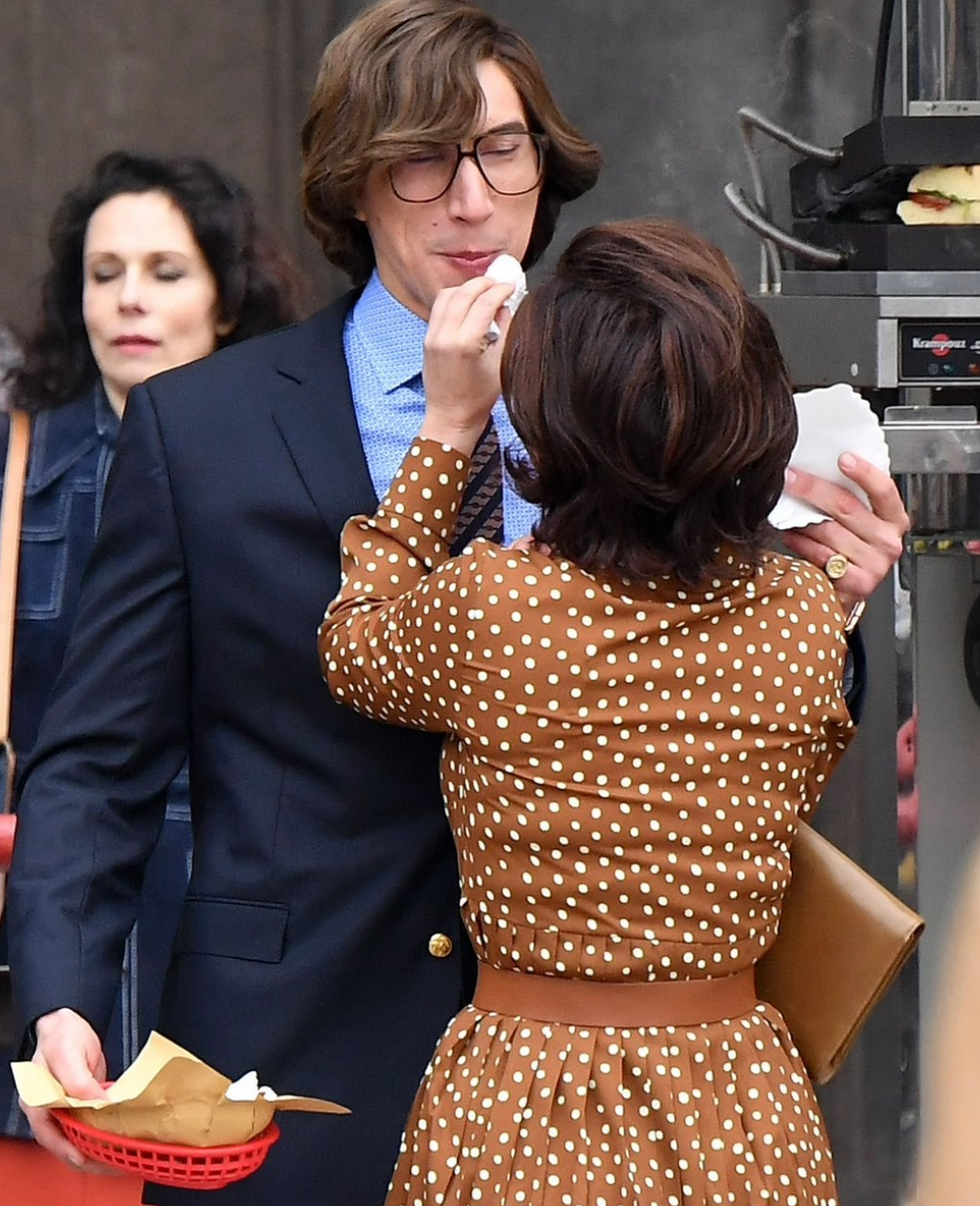 Lady Gaga and Adam Driver
Thanks to this moment, we can enjoy the cuteness while simultaneously knowing more about the style used in the movie. Gaga is wearing a browny polka-dot dress with a classy purse on the right and a perfect brown wig. Driver, on the other hand, wears a navy suit, blue shirt and glasses.
Although we still have to wait to watch the movie, House of Gucci already promises, as these pictures, to be very entertaining.