Welcome to another busy day of premieres in the fall TV schedule. Today we are blessed with the return of another Real Housewives franchise. Tyler Perry's Sistas is also back with new episodes. And, if that weren't enough it's time to start another Amazing Race! Plus, if you need a virtual, music award show, we have one of those too. Here's your hump day binge list...
---
Real Housewives of Orange County on Bravo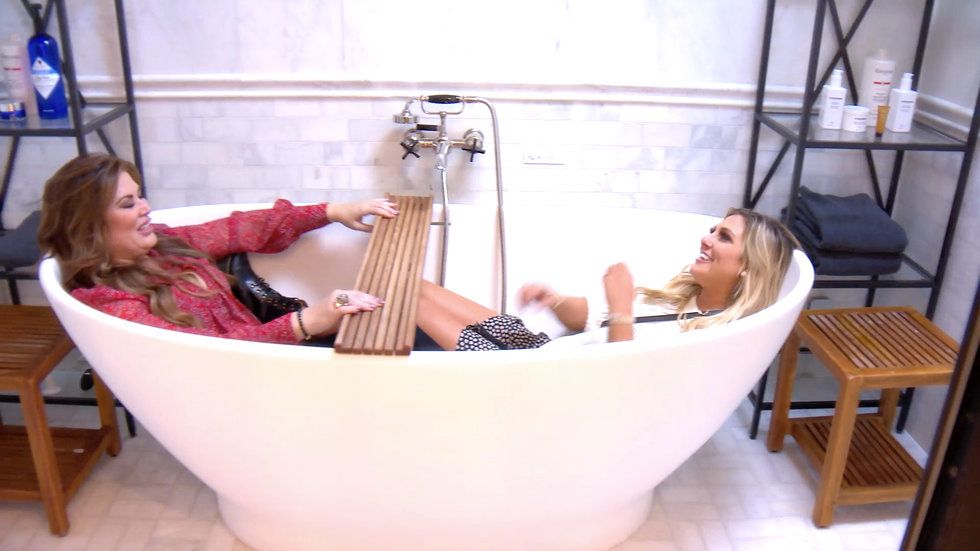 Your First Look at The Real Housewives of Orange County Season 15
It's the show that started the phenomenon. Now season 15 is here! And the only thing more dramatic than living through a pandemic, is watching the Real Housewives live through a pandemic. See how they survived quarantine, starting tonight on Bravo. And check out our brand new interview with Shannon at the top of this page.
Tyler Perry's Sistas on BET
Season 2 of Tyler Perry's Sistas premieres tonight on BET. But equally as compelling...how Tyler Perry was able to produce new episodes of his shows during the pandemic. Check out our behind-the-scenes story above and our new interview with series co-star Chido Nwokocha.
The Amazing Race on CBS
Since none of us are traveling right now (or really doing much of anything) let's all live vicariously through the competitors on The Amazing Race. This season was shot before the pandemic. Check our brand new interview with host, Phil Keoghan, above.
The Billboard Music Awards on NBC
Another week, another virtual, music award show. This time it's the Billboard Music Awards on NBC. Kelly Clarkson will be hosting, Garth Brooks is getting the icon award. And be sure to check out our own Jaymes Vaughan, doing a virtual red carpet, interviewing all the stars before the show!
BLACKPINK: Light Up The Sky on Netflix
Not familiar with this K-pop super, girl group? Now you can be. They have their own documentary on Netflix.
The Con on ABC
TONIGHT: "We're getting married by the Pope." It promised to be a fairytale wedding with a guest list including the Obamas, Clintons, Beckhams – but, promises are made to be broken. 'The Con' with Whoopi Goldberg premieres TONIGHT at 10|9c on ABC.
Baroness Von Sketch Show on IFC
The Baroness are back. Totally bad ass. Totally Baroness. The new season returns tonight.