The U.S. may have been a little late to the party, but there's still time to catch up with the ladies of "Baroness von Sketch Show" which will say goodbye after this fifth and final season.
---
The Canadian sketch comedy series has been an award-winning juggernaut, with 23 wins including kudos from ACTRA, Canadian Comedy Awards, Canadian Screen Awards and the Directors Guild of Canada to name a few. With an all-female cast, the show, which features short sketches of one to five minutes in length, has kept Canadian audiences laughing since its debut in 2016. Broadcast in Canada over the CBC and the IFC Channel here in the United States, Baroness von Sketch has become a hit in the Lower 48 as well. The cast includes Carolyn Taylor, Meredith MacNeill, Aurora Browne and Jennifer Whalen.
"Our sweet spot is that unspoken thing that we've all noticed but nobody's really articulated before." - Jennifer Whalen

With it's relatable humor, offered from a female perspective, the show is a responsive reflection of society in which the cast and audience can identify...
"We get people reaching out to us saying like 'Oh my God, that's me' and so it's... if it makes them feel like they're not so crazy, it makes us feel like, Oh good, you know like we're all on the same page here." - Aurora Browne
As we feature the cast of "Baroness von Sketch in our #SeeHER Celebrity Spotlight, we should say they are not unaware of their impact as females in a space that was once considered an all boys club and they hope to inspire young girls and women...
"Just observe, gather what you can, share it with your other girlfriends and hopefully make art with it, in time." -Carolyn Taylor
Watch Baroness von Sketch Show Online | Stream New Full Episodes | IFC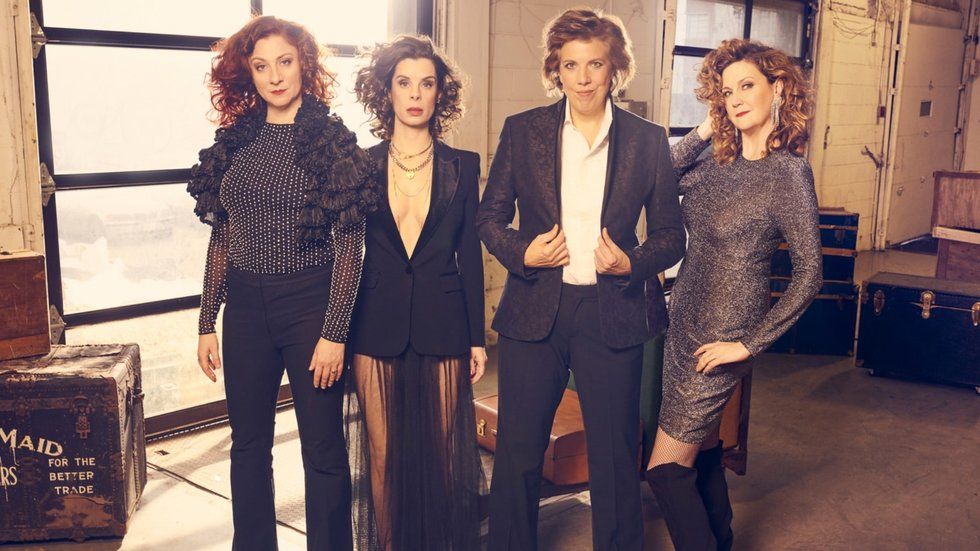 Watch Baroness von Sketch Show Online | Stream New Full Episodes | IFC www.ifc.com
From Your Site Articles
Related Articles Around the Web