Oprah Winfrey is set to host a two-night town hall titled OWN Spotlight: Where Do We Go From Here? which will discuss the Black Lives Matter movement and other topics concerning racism.
---
The Event
The event will be hosted by the Oprah Winfrey Network and will be broadcasted on 18 other networks under the Discovery Brand including Discovery Channel, HGTV, TLC, Investigation Discovery, Travel Channel, Science Channel, Discovery Family, American Heroes Channel, Destination America, Discovery Life, and for free on OWN's Facebook and Youtube.
For two nights, Oprah will be sitting down with African American leaders to discuss our current political climate and the Black Lives Matter movement. This comes on the heels of George Floyd's tragic death due to unwarranted police brutality. In a released statement Oprah says:
"I've been having private conversations with friends and thought leaders about what's next and where we go from here, I thought it would be both of interest and service to bring their ideas, concerns and comments into a national spotlight."
A Town Hall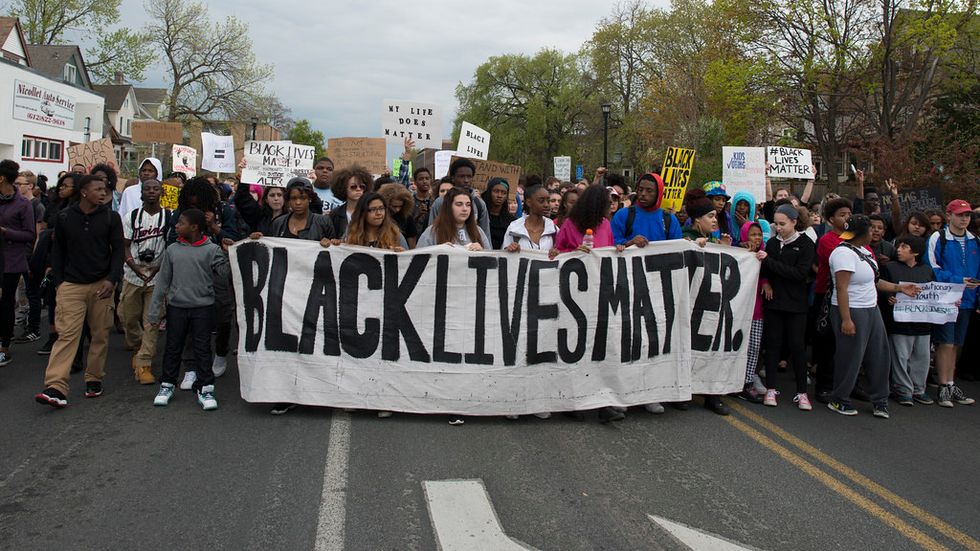 A Black Lives Matter Protest
Guests for the two night special include Stacey Abrams, journalist Charles M. Blow; Atlanta Mayor Keisha Lance Bottoms; filmmaker Ava DuVernay, author Jennifer Eberhardt; journalist and Pulitzer prize-winner Nikole Hannah-Jones; historian and author Ibram Kendi, actor David Oyelowo, Color of Change founder Rashad Robinson; and National Association for the Advancement of Colored People (NAACP) national board member Rev. Dr. William J. Barber II.
The special will reach 1/3 households in America according to Discovery and with streaming on Youtube and Facebook, it will reach a bigger audience. While discussing the special, OWN president Tina Perry states:
"As a network dedicated to supporting and uplifting Black lives, OWN is committed to providing our community with important dialogue and helpful resources in this challenging time as we mourn the murder of George Floyd and ask ourselves how can we come together to create meaningful change,'
OWN Spotlight: Where Do We Go From Here? will simulcast on Tuesday, June 9 and Wednesday, June 10 at 9 p.m. ET/PT