As the end of Pride Month approaches, another celeb has come out as part of the LGBTQ+ community! Orange is the New Black actress Taylor Schilling revealed that she queer and is dating visual artist Emily Ritz.
---
The Happy Couple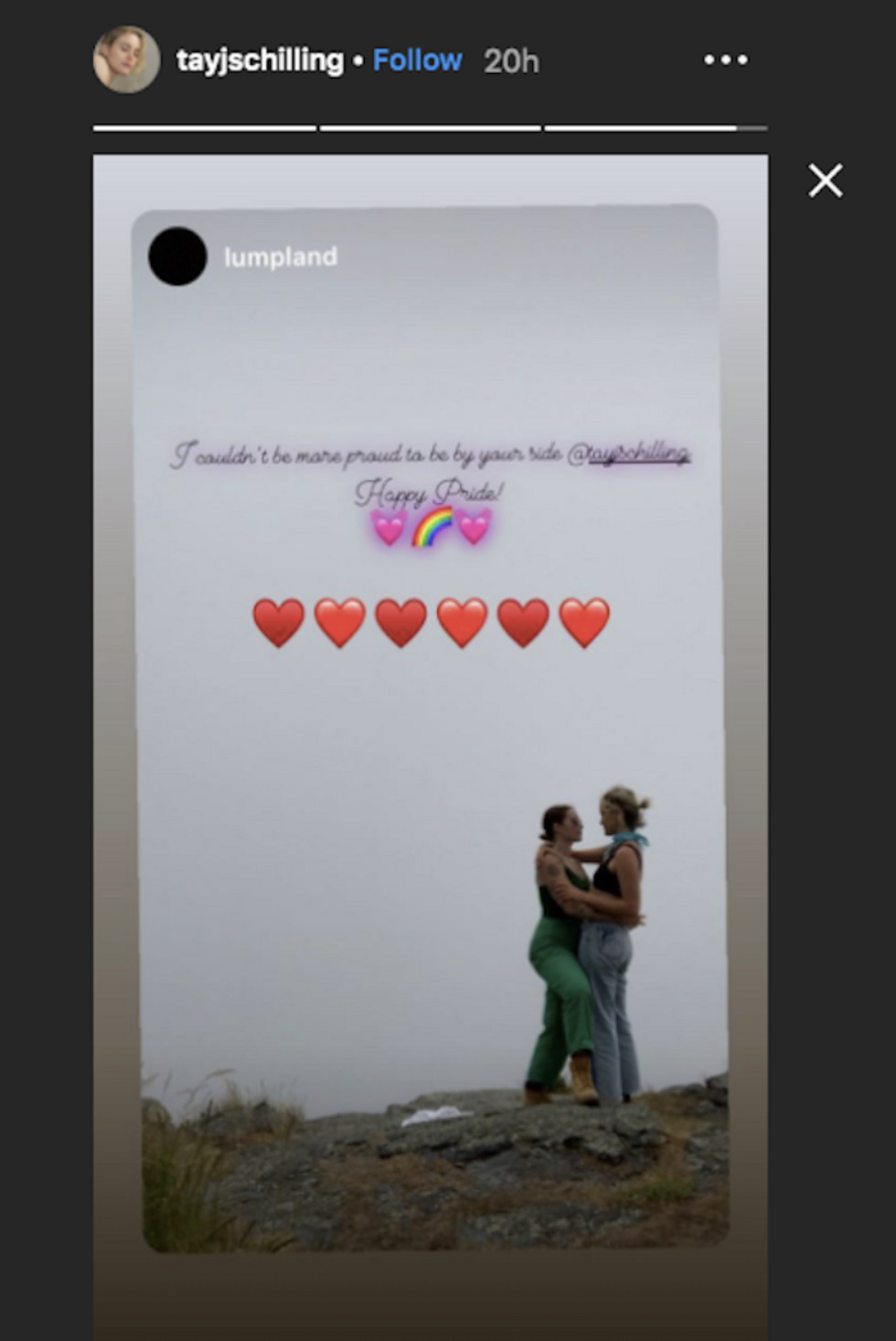 Taylor Schilling and Emily Ritz
Instagram
In a reshared post on her Instagram story, Taylor Schilling reveals relationship with girlfriend, Emily Ritz. Ritz originally posted the photo above with a joyous message, saying:
"I couldn't be more proud to be by your side @tayjschilling. Happy Pride!"
Back in 2017, Schilling hesitated to officially address her sexuality. In an interview with The Standard, she revealed that she never wanted to feel confined to a certain label regarding her sexual orientation. She further explained that by stating:
"I think it's pretty invasive. I really don't fit into a box — that's too reductive."
Schilling began making headlines for her impacting role on OITNB portraying leading female character Piper Chapman, a bisexual woman who confesses to a crime she committed in the past and ends up going to jail for it. The series ended last year in 2019, and remains an important piece of television history for its diverse and inclusive cast.
Schilling and Ritz began dating late last year, and met through mutual friends.