It's Halloween weekend, but many communities are cancelling trick-or-treating. So, let's stay inside, watch all the daytime talk show hosts dress up like Baby Yoda and have our own fun! Here's everything new that's dropping over the next 3 days...
---
The Mandalorian on Disney+
The Mandalorian is back! The hit Star Wars drama (which got 15 Emmy nominations) returns for its highly anticipated 2nd season on the Disney Plus streaming service. This season, Mando is trying to unite 'the child' (aka Baby Yoda) with his family. This has him on a collision course with the Jedi, so expect some familiar faces from the Star Wars films.
If you need a season 1 refresher, check out this video above...
Come Play in theaters
Newcomer Azhy Robertson stars as Oliver, a lonely young boy who feels different from everyone else. Desperate for a friend, he seeks solace and refuge in his ever-present cell phone and tablet. When a mysterious creature uses Oliver's devices against him to break into our world, Oliver's parents (Gillian Jacobs and John Gallagher Jr.) must fight to save their son from the monster beyond the screen.
The Daily Show Presents: Remembering RBG on Comedy Central
Ruth Bader Ginsburg's accomplishments were bigger than she was. The Daily Show Presents: Remembering RBG: A Nation… https://t.co/Yg5A3ymo3q

— The Daily Show in Atlanta (@The Daily Show in Atlanta) 1603931421
New Christmas Movies on Lifetime
Can you hear the Jingle bells? 🔔 We've got three all-new premieres for you this weekend! 🎄 #ItsAWonderfulLifetime… https://t.co/flApnEAikL

— Lifetime (@Lifetime) 1603994909
My Big Italian Adventure on HGTV
Ciao, Italia! Lorraine Bracco, the OSCAR® and Emmy®-nominated actress from Goodfellas and The Sopranos, will take a break from Hollywood for her next gig on the island of Sicily—renovating a 200-year-old home she purchased for only one euro.
The new HGTV series My Big Italian Adventure, premiering Friday, Oct. 30, at 9 p.m. ET/PT, will follow Lorraine's journey to renovate the 1,075-square-foot property in the tiny hilltop town of Sambuca di Sicilia with help from an architect, contractor and other local experts. The Sambuca one-euro program was created by the mayor to help sell the town's vacant homes quickly and inexpensively. The goal is to encourage families to return to the rural oasis, but the catch is that the homes must be completed within three years of purchase.
Truth Seekers on Prime Video
Truth Seekers is a supernatural comedy drama series featuring Nick Frost, Samson Kayo, Simon Pegg, and Emma D'Arcy. A group of part-time paranormal investigators team up to uncover a deadly conspiracy.
Spell on VOD
While flying to his father's funeral in rural Appalachia, an intense storm causes Marquis (Omari Hardwick) to lose control of the plane carrying him and his family. He awakens wounded, alone and trapped in Ms. Eloise's (Loretta Devine) attic, who claims she can nurse him back to health with the Boogity, a Hoodoo figure she has made from his blood and skin. Unable to call for help, Marquis desperately tries to outwit and break free from her dark magic and save his family from a sinister ritual before the rise of the blood moon.
Featuring: Omari Hardwick, Loretta Devine, John Beasley, Lorraine Burroughs
The Osbournes Night of Terror on Travel Channel
Same, @KellyOsbourne. Same. 🏃‍♀️👻 The Osbournes investigate Los Angeles' iconic Heritage Square on the premiere of… https://t.co/kS7JRfEMM8

— Trvl Channel (@Trvl Channel) 1604068126
Justin Bieber: Next Chapter on YouTube
Today YouTube Originals launched "Justin Bieber: Next Chapter" - a brand-new special documentary event following the hit 10-episode original documentary series, "Justin Bieber: Seasons," which chronicled the making of Justin Bieber's latest album, Changes. "Justin Bieber: Next Chapter" raises the curtains again, following Bieber as he begins his next chapter and giving fans an exclusive look at his life today - everything from quarantining to raw conversations about being an artist of his stature.
The 30-minute special reunites Bieber with "Seasons" director Michael D. Ratner and is available to stream for free above...
Somebody Feed Phil on Netflix
Travel vicariously from San Francisco to Singapore with mood-boosting Phil Rosenthal as he eats good food and makes new friends in the new season of Somebody Feed Phil. Season 4 premieres globally on Oct. 30.
Suburra on Netflix
In this final chapter, the fight to conquer Rome becomes more open and ruthless than ever. A big business that will tempt many is coming: the Jubilee, a promise of new illegal traffics, money and power.
Whoever will take possession of it will govern the capital. But everything has a price and the throne of Rome too. This time, it will come at a certain price.
His House on Netflix
After making a harrowing escape from war-torn South Sudan, a young refugee couple struggle to adjust to their new life in a small English town that has an unspeakable evil lurking beneath the surface.
Rogue City on Netflix
Caught in the crosshairs of police corruption and Marseille's warring gangs, a loyal cop must protect his squad by taking matters into his own hands.
In Rogue City, a complex case of rivalry between gangs and a group of cops unfolds in Marseille, where the border between personal and professional justice is blurred. A dark and intense thriller directed by Olivier Marchal.
Saturday Night Live on NBC
John Mulaney hosts Saturday Night Live on October 31, 2020, with musical guest The Strokes.
Iyanla Fix My Life on OWN
In the popular self-help series, "Iyanla: Fix My Life", bestselling author, spiritual life coach and television host Iyanla Vanzant goes behind closed doors to help people whose relationships and lives have broken down.
One Royal Holiday on Hallmark Channel
"One Royal Holiday" starring Laura Osnes and Aaron Tveit, premieres Saturday on Hallmark Channel.
Holiday Wars: Season 2 on Food Network
We've got the *first* look at the all-new season of #HolidayWars 🌲🎅 Host Raven-Symoné is kicking things off on SUNDAY at 8|7c!
Kickoff to Christmas on Freeform
As soon as the Halloween movies end, Freeform kicks off a countdown to Christmas starting Sunday.
A Very Country Christmas on UPtv
After their honeymoon, Zane and Jeannette get ready to celebrate their first Christmas as a family. But when her ex- father-in-law shows up unannounced, things don't go as planned. Watch the UPtv Premiere Movie "A Very Country Christmas Homecoming" Sunday, Nov. 1 at 7 PM ET on UPtv!
On the 12th Date of Christmas on Hallmark Channel
"On the 12th Date of Christmas" starring Mallory Jansen and Tyler Hynes, premieres Sunday on Hallmark Channel.
Holly & Ivy on Hallmark Movies & Mysteries
Watch the all-new Miracles of Christmas movie, "Holly & Ivy," on Hallmark Movies & Mysteries, premiering Sunday.
Roadkill on PBS
Ambition knows no bounds, nor does corruption in an all-new political thriller starring Hugh Laurie as Peter Laurence, a self-made man who has risen to the heights of the British government in Roadkill premiering on November 1 at 9/8c on MASTERPIECE on PBS.
Virus Hunters on National Geographic
At the height of the COVID-19 crisis, National Geographic Explorer Chris Golden & ABC News foreign correspondent James Longman embark on a worldwide journey to figure out how to stop the next pandemic, before it's too late. Virus Hunters premieres Nov 1 at 9/8c on National Geographic.
Race in America: Our Vote Counts on Bravo and E!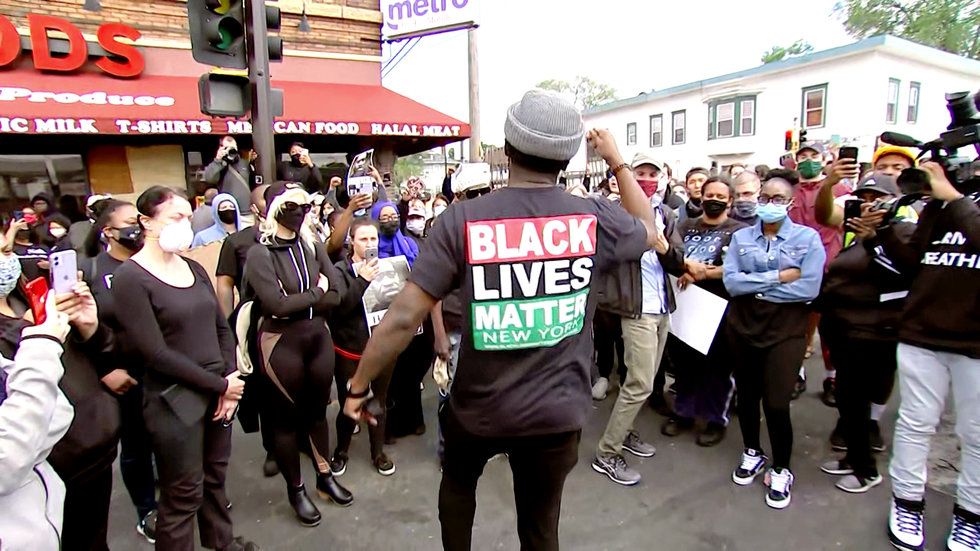 Your First Look at Race in America: Our Vote Counts
Bravo counts down to the election of a lifetime with a pivotal conversation, "Race in America: Our Vote Counts," airing Sunday, November 1, at 10 PM ET/PT. The special will also be simulcast on E!. In this election, the Black vote is more important than ever before. Ten Bravolebrities and celebs are coming together to talk about the issues America faces today and to put it all in the context of Black history.