The good news for fans of the Netflix series Queer Eye, is that the Fab 5 have already shot the first episode of their 6th season. The bad news is, they shot it back in March, then had to shut down production. Advocate Channel's Sonia Isabelle recently caught up with co-host Karamo Brown. He told us the new season is set in Texas. And there's just no timetable, yet, for when filming will resume...
---
All Fab 5 Are Coming Back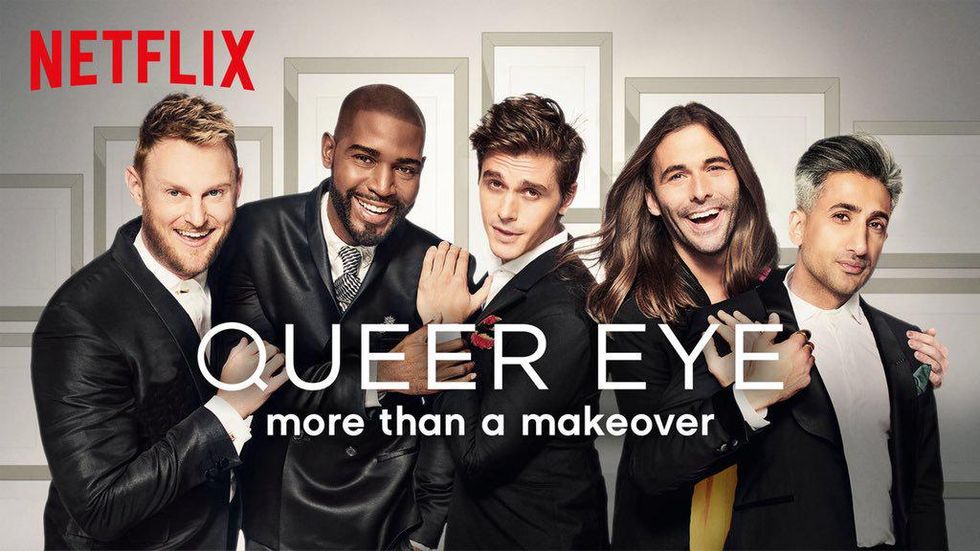 Netflix
When asked if all of the Fab 5 will be returning for the new season, Karamo told us:
"We better all be coming back. This magic works! The 5 of us love each other, and I would be extremely upset if one of us decided to leave. I would take that very personal. We're all very happy with the show, so we'll all be coming back..."


As to why it will be so hard to resume shooting the new season, Karamo shared:
"With our show it's all about connection and being there for people, hugging, laughing with people. When I have these intimate moments where I help people with their mental and emotional traumas, I'm holding their hand. And with Covid, the world we're in now, we can't do that. So, we've been told we're going back. But it's just once, sort of, the world starts to work together so that we can get this pandemic under control."


To hear more from Karamo, including details on his medical battle with migraines, tune in to Advocate Channel starting December 26th.
From Your Site Articles
Related Articles Around the Web