BREAKING NEWS: 23 year old Riverdale star Lili Reinhart came out publicly today as bisexual on her Instagram Story.
---
The Post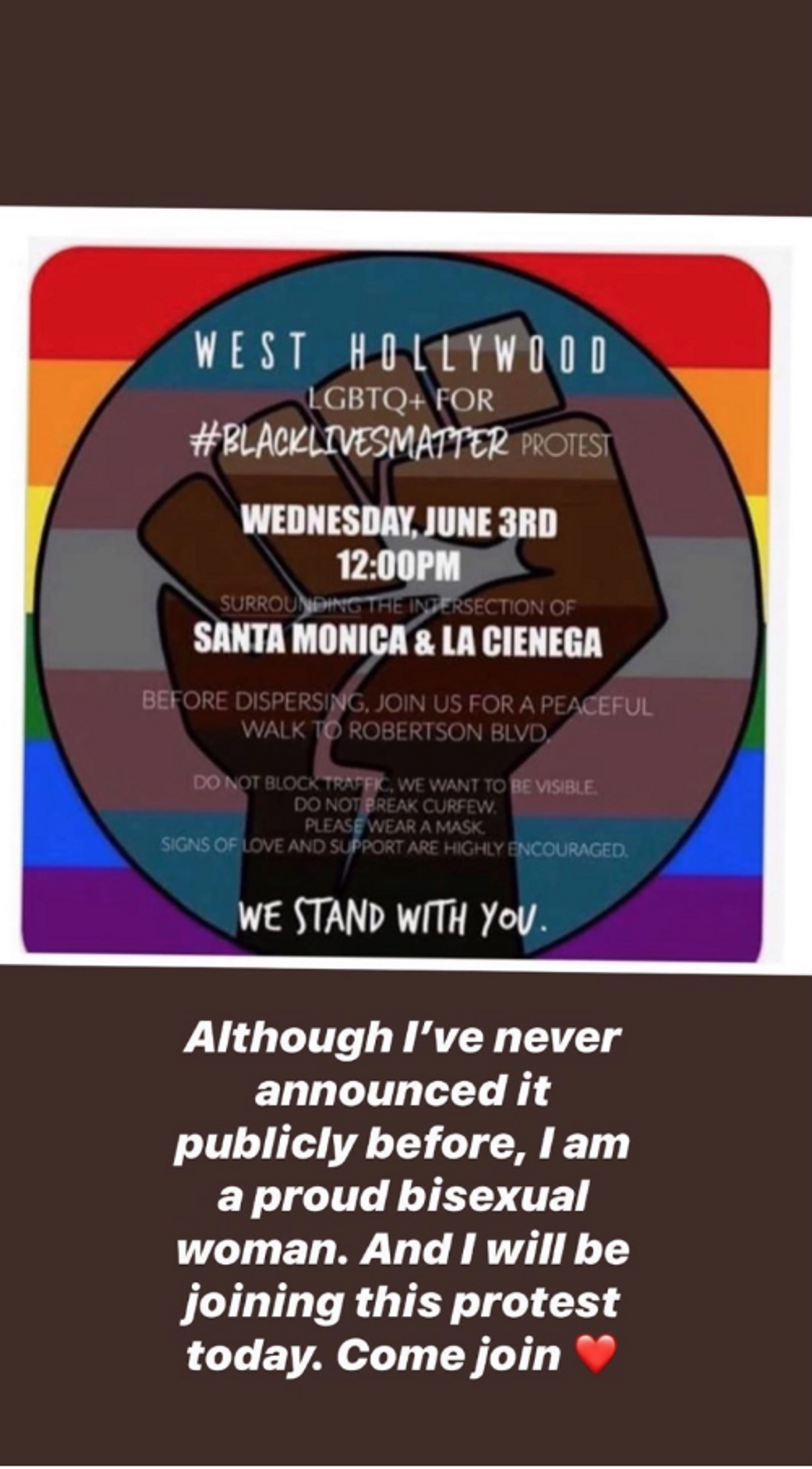 Lili Reinhart IG Story
Instagram
Reinhart shared on her Instagram story promoting the flyer of a peaceful West Hollywood LGBTQ+ for Black Lives Matter protest. In light of the protest announcement, Reinhart took some time to share the news with her fans that she is in fact bisexual.
Raising Awareness
Reinhart has been very vocal about raising awareness and educating her followers regarding the death of George Floyd about systemic racism and police brutality. Following her split from Cole Sprouse, Reinhart continues to place her focus on civil rights issues and matters of inequality.