Over the last couple years, McDonald's has teamed up with big time stars to collaborate on their own personalized meals. We reported on Travis Scott's limited edition meal and merch and J Balvin's perfect order. Now, the biggest boy band in the world is teaming up with the biggest name in food.
---
For a limited time, fans of the K-Pop group BTS can head to McDonald's for the group's own meal along with exclusive behind-the-scenes content.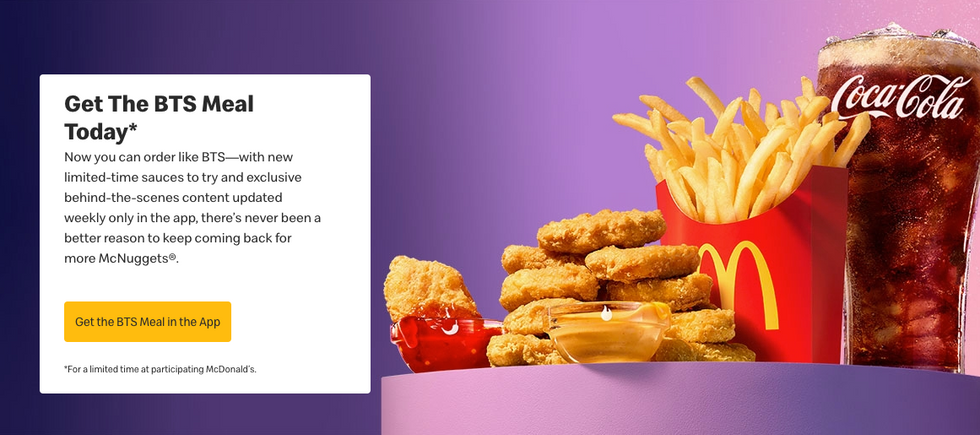 Featuring a 10 piece Chicken McNugget, cajun and sweet chili sauces, and a medium fries with a coke, this order is perfect for any fan who is hungry for BTS content. The sauces featured are inspired by South Korean restaurants.
You can get the BTS meal now through June 20th. You can order the meal in restaurants, drive throughs, through the McDonald's app, or your favorite deliver service.
The launch comes less than a week after the group's new single "Butter" was released, which is already topping the charts.