A Whole New World! Disney will bring even more musical theatre content to Disney+ when they premiere, Aladdin: Live From The West End later this year. The movie will be a filmed version of the London production of Aladdin The Musical.
---
The Cast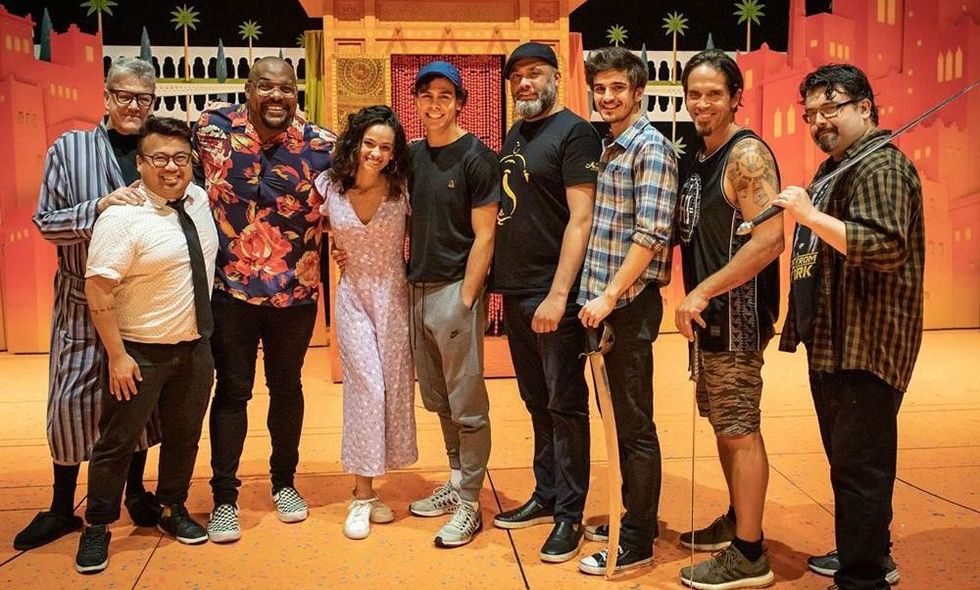 The cast for the pro-shot will be a mix of all-stars from different productions including Broadway, West End, and The National Tour of Aladdin. The cast includes: Ainsley Melham as Aladdin, Trevor Dion Nicholas as Genie, Isabelle McCalla as Jasmine, Jonathan Freeman as Jafar, Don Darryl Rivera as Iago, Irvine Iqbal as Sultan, Brian Gonzales as Babkak, Brandon O'Neill as Kassim and Robert Tripolino as Omar.
Aladdin The Musical is one of Disney's biggest Broadway triumphs. The Broadway production has been running since 2014 and shows no signs of slowing down. Productions of the smash-hit musical have popped up all across the world, locations include: America, London, Japan, Germany, Australia, New Zealand, Singapore, and The Netherlands.
The film is reportedly planned to debut on Disney+ in December 2020.