Writer Bob Dolman and director Ron Howard of the original Willow will return, along with many of the original Willow team to the production of the new Disney+ series. Joining them is original cast member Warwick Davis and director Jon M. Chu.
---
Lucasfilm Series
Lucasfilm, known for its Star Wars storytelling, will be using 'Willow' as its first venture away from Star Wars since 2015.
President of Lucasfilm, Kathleen Kennedy, says,
"This is an exciting new era for storytelling at Lucasfilm."
The Original 'Willow'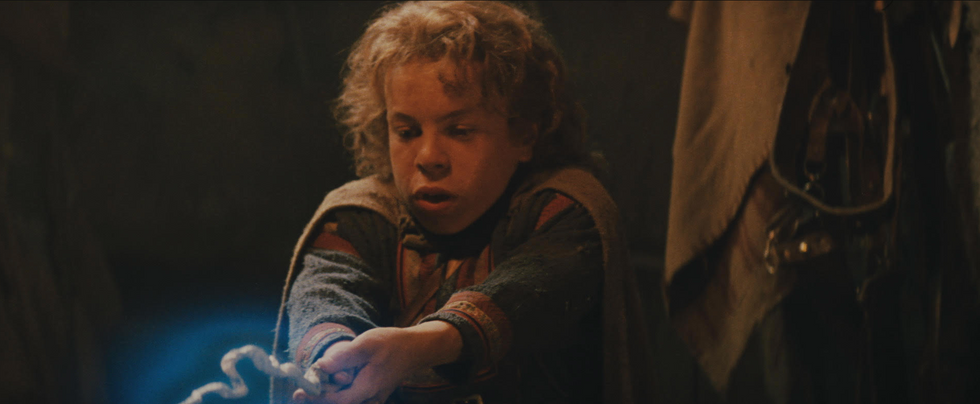 Warwick Davis
"Willow"
Willow was a 1988 film starring Warwick Davis as protagonist Willow Ufgood. This fantasy adventure features swords, sorcery, myths, monsters, and magic. Willow inspired young audiences everywhere to dream big, as Willow Ufgood lives out an adventure that goes beyond everything he ever hoped and dreamed.
Fans have been asking Warwick Davis for the return of WIllow Ufgood for a while now and him and the rest of the Willow team are finally able to provide. Davis says,
"So many fans have asked me over the years if Willow will make a return, and now I'm thrilled to tell them that he will indeed."
Joining Davis in the revival of Willow is the film's director, Ron Howard, and writer, Bob Dolman. The two will serve as executive and consulting producer for the series.
Jon M. Chu will be directing the pilot and serving as an executive producer, alongside showrunners Jonathan Kasdan and Wendy Mericle. Kasdan also wrote the pilot.
Director Jon M. Chu
Ok Ive been hiding this for a while now...but...IS THIS REAL LIFE???!!! Do I really get to work with this team on t… https://t.co/igb9VIOugX

— Jon M. Chu (@Jon M. Chu) 1603218002
Jon M. Chu is known for his work directing Crazy Rich Asians (2018) and In the Heights(June 2021).
Chu speaks very highly of the original Willow as a motivator for him, as a child, to pursue his dreams of filmmaking. Chu says,
"Growing up in the '80s, 'Willow' has had a profound effect on me. The story of the bravest heroes in the least likely places allowed me, an Asian-American kid growing up in a Chinese restaurant looking to go to Hollywood, to believe in the power of our own will, determination and of course, inner magic.
The series will take place years after the original Willow and will feature new characters and their stories along the way of solving mystical fantasy adventures.
Audiences can watch the original Willow on Disney+.
There is no set premiere date for the series at the moment. The series will be premiering on Disney+.