Usher is one of the latest celebrities to have a baby amid the pandemic. The father of three made a virtual appearance on Ellen during the Wednesday taping, talking all things about his newborn Sovereign and what fans can anticipate next in his music career.
---
The "Yeah!" singer shared a beautiful photo of him kissing his daughter on the forehead during the episode saying "That's my little Bo."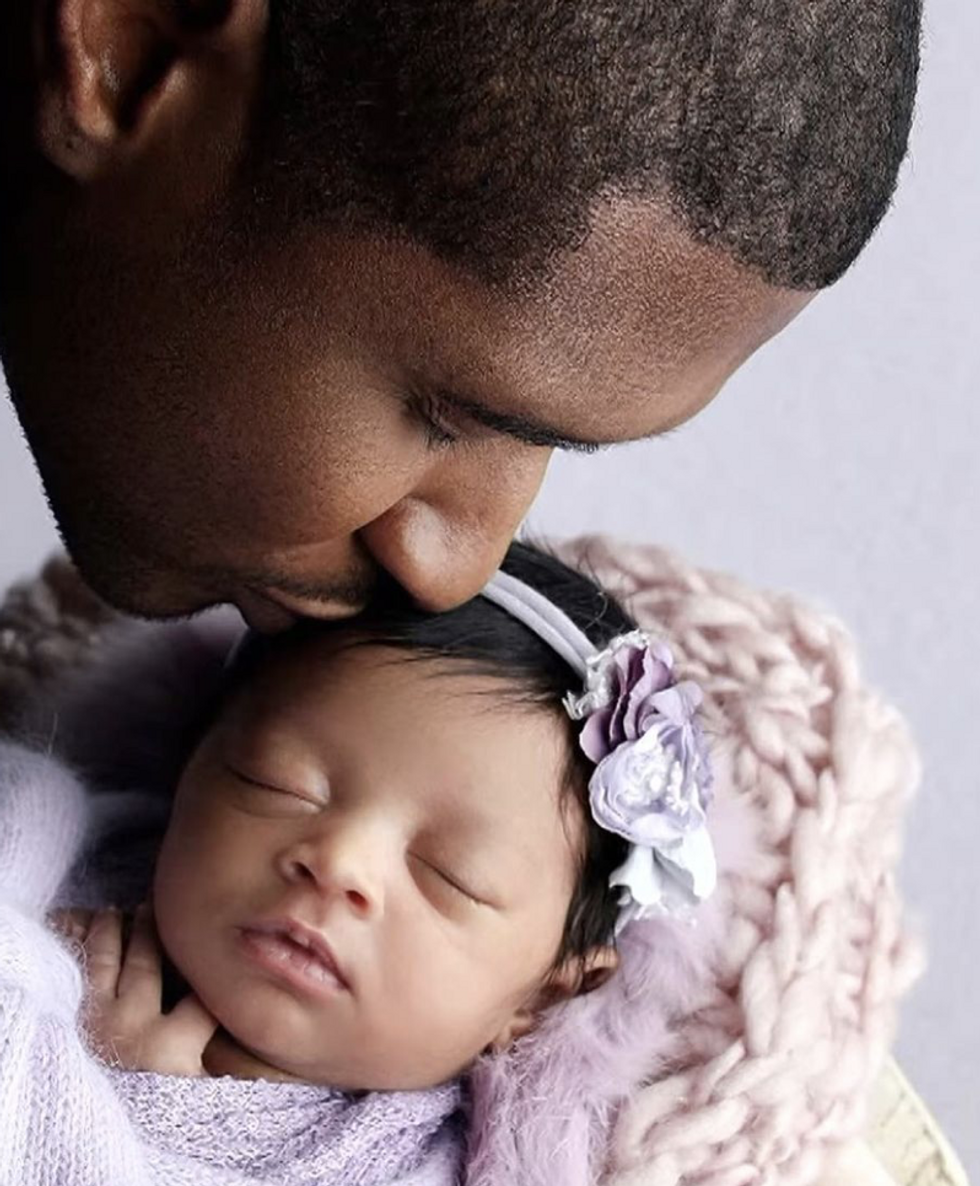 Usher
Ellen reacted to the adorable photo, saying:
"She looks like a little porcelain doll. She doesn't even look real."
Usher joked:
"You believe that until you have to change her diaper."
The star took to Instagram on October 30th to announce the birth of his baby girl.
Sovereign Bo Raymond is Usher's first child with girlfriend Jenn Goicoechea. He is also the dad to 12-year-old Usher V and 11-year-old Naviyd Ely.
The star revealed the surprising early delivery of his child.
"She came out early...she was scheduled to be a Scorpio but decided she had a different plan. Libras, you know, they kinda have their minds made up what they wanna do."
Ellen did not hold back on asking him about his future music plan in the works, something all fans are dying to hear about. The star did not divulge into any details but confirmed that "it's coming."
The star also sang a glimpse of his most recent song 'Bad Habits.'
Check out Usher's entire interview with Ellen DeGeneres below: