Soap Opera Casting Updates!
Plenty of stars are coming and going in the soap opera world, so we're teaming up with Soap Opera Digest to give you the most recent casting updates.
Greg Vaughan will be starring in a few episodes of Queen Sugar, Vincent Irizarry will be playing Dr. Jordan in TheBold and the Beautiful, and Jen Ray will be satisfying her lifetime dream of appearing on General Hospital!
"[Jen Ray's] first day on set was totally surreal, seeing all the stars she had watched for years, but more than feeling starstruck, she really wanted to do a good job," says Soap Opera Digest's Stephanie Sloane.
Intimidating Cast Members!
Being a part of an iconic soap can be intimidating. At first, Days of Our Lives' Galen Gering was terrified of Alison Sweeney because she is able to operate at a level that many stars cannot, in addition to working on two shows at once.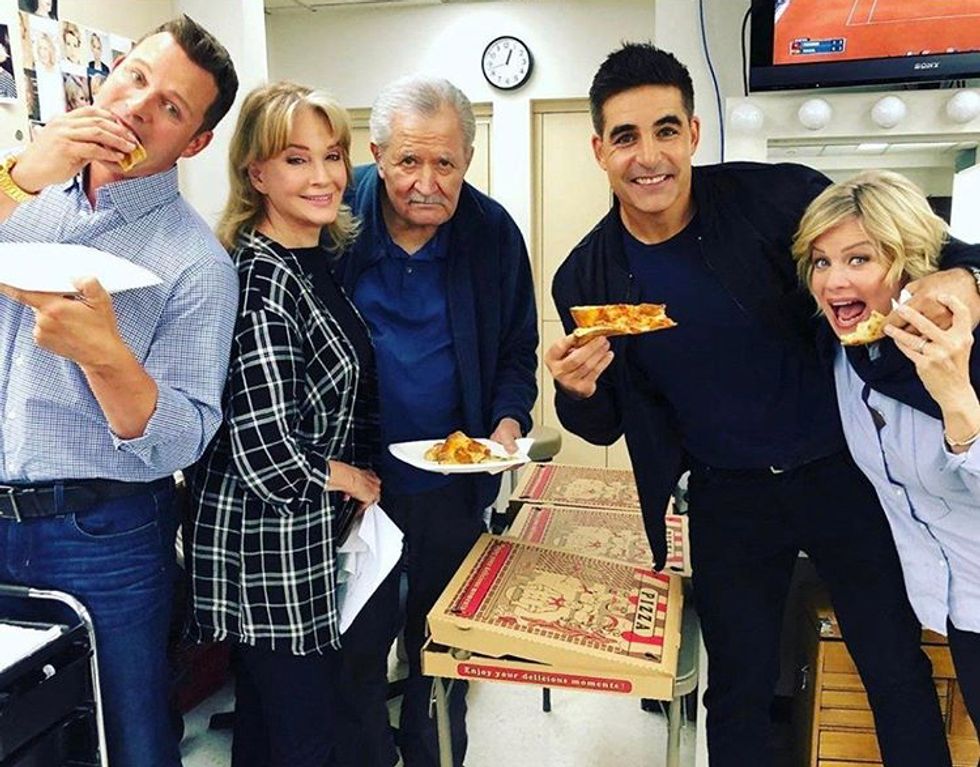 PC: @ggering
The Young and the Restless' Eileen Davidson wanted to run lines with newcomer Michael Mealor, but he forgot his script! He was very intimidated, but when she realized that he knew his lines, she complimented him and he was relieved.
Finally, General Hospital's Cynthia Watros got to work with Guiding Light superstars Kim Zimmer and Robert Newman, two people she grew up watching! She says the experience was a lot to deal with and very bizarre.
Soap's Hottest Stars Answer Burning Questions!
For B&B's Denise Richards, a hot date is a staycation with her husband Eric on his motorcycle for the day and a hotel at night. Days of our Lives' Robert Scott Wilson thinks the hottest celebrity right now is Zendaya with her role on HBO's Euphoria.Lastly, General Hospital's Ingo Rademacher says the hottest thing about his wife is that she looks fantastic in a bikini!
Be sure to check out soapoperadigest.com for all of your daytime TV news.