Happy Star Wars Day, and May the 4th be with you. The parent company of our beloved galaxy far far away, Disney, is giving us a lot to take in today, both expected and some fun surprises!
---
The Bad Batch
Released today at midnight on Disney+ is The Bad Batch, the first in a string of Star Wars related shows coming to the platform in the wake of The Mandalorian's blowout success. We have Bad Batch, about a rogue series of clones, we have a series focusing on Ashoka Tano, one on Obi Wan Kenobi, and Boba Fett on deck as well!
I know I'm supposed to avoid first person in these articles, but The Bad Batch is so cool. Seriously, it's so awesome, I'm so happy.
The Force Awakens: From its Nap
A familiar, yet strange face is making its way into the galaxy far, far away: Maggie Simpson. In this animated short, watch as the baby to end all babies battles rancors and Sith Lords alike.
We've already seenFamily Guy spoof on the legendary movies, so maybe something else is in the works from their yellow FOX counterparts?
Speculation aside, this is the first of several shorts that Disney will release throughout the year including The Simpsons, the rest of which will be touching different branches of the platform. Homer fighting Thanos, perhaps?
A Bunch of Stuff on Amazon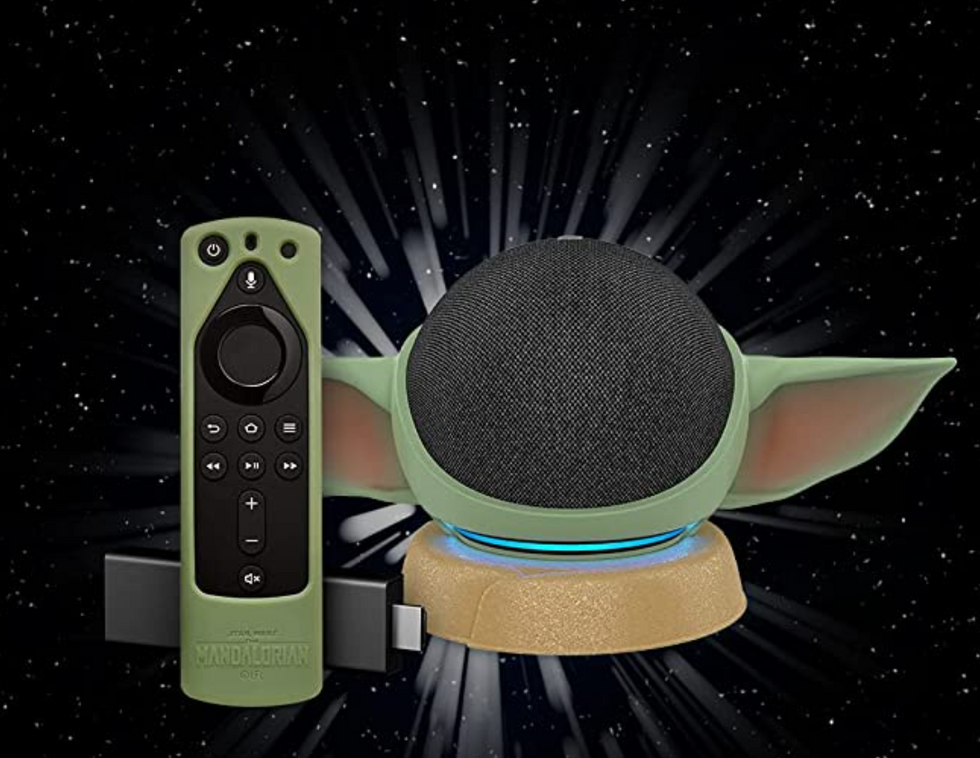 There's now a specific Amazon page where you can get a bunch of very cool fan art that was licensed by Disney and for sale now. It's really cool stuff. Specifically, that's a Baby Yoda Alexa, and the nerd in me wants to grab it and never let go.
Star Wars Biomes and Vehicle Tours
If you want to get an even closer look at the cinematic universe, Disney+ has cinematic tours of Star Wars landscapes and vehicles on the platform now.
For more Star Wars news, click here.