Queen Elizabeth II's reign has been the longest out of any British monarch in history. This means since taking the throne, she has seen many historical events unfold, including the inauguration of 14 US presidents. Since she was first crowned in 1952, She has met every single president, with the exception of Lyndon B Johnson.
---
Eisenhower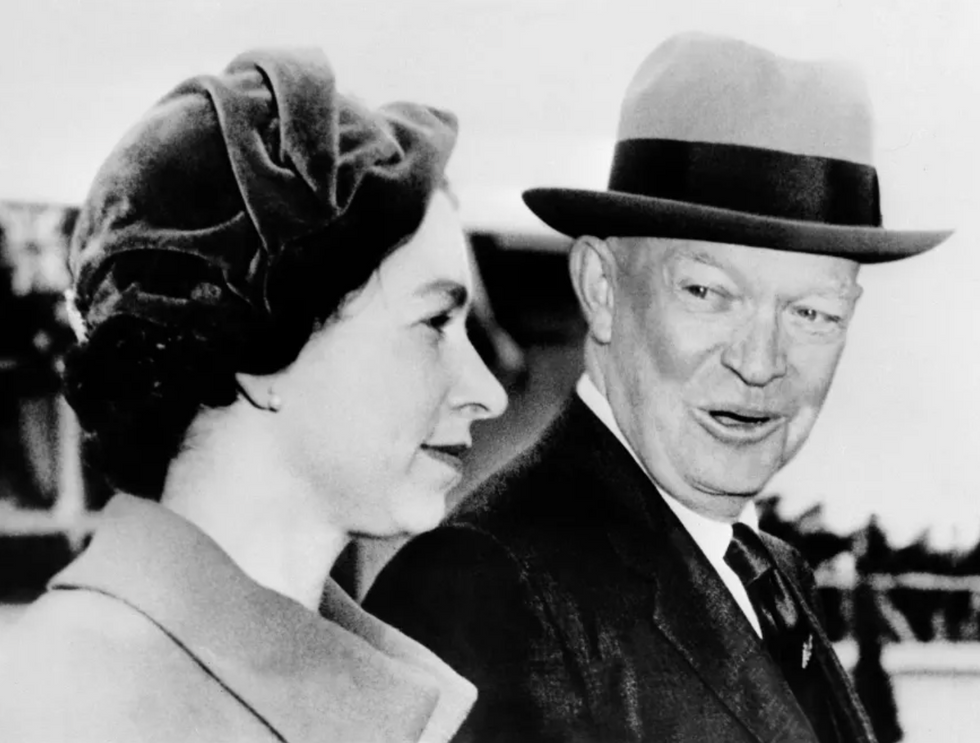 NBC
On October 18th, 1952, when she had only been Queen for 8 months at the age of 26, she made a trip to Washington DC, where the two had dinner at the White House.
JFK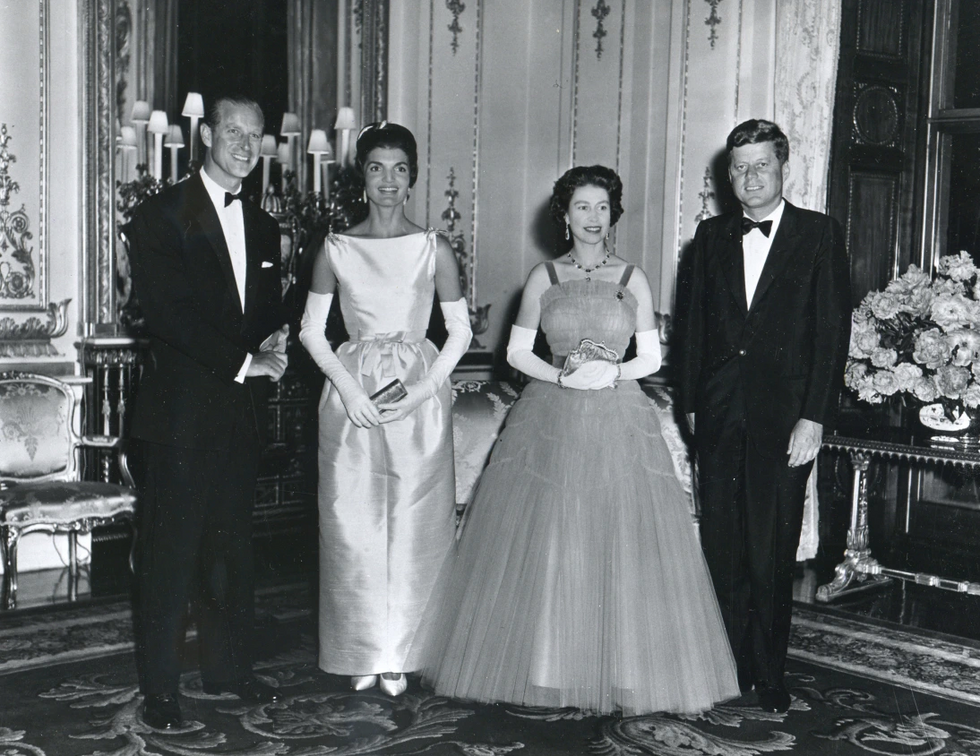 Today
On June 15th, 1961, Kennedy's first year as president, attended a banquet in the UK in his honor with first lady Jacqueline Kennedy, where The Queen was present.
Nixon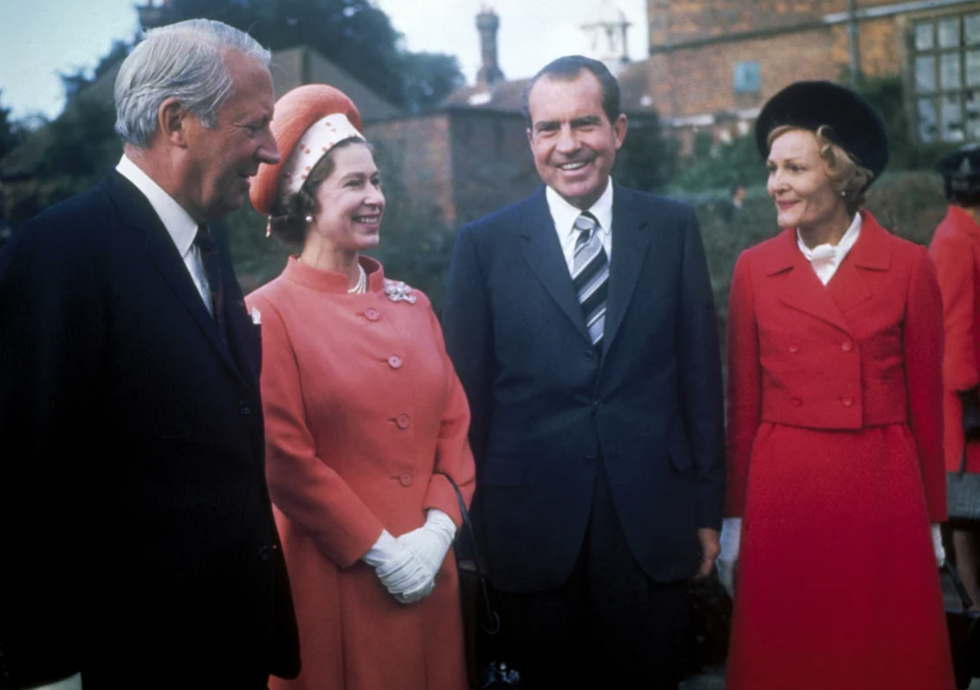 NBC
On October 3rd, 1970, Nixon and his first lady, along with Queen Elizabeth and then Prime Minister Edward Heath, gathered in Chequers, the home of the Prime Minister, about 50 miles from London.
Ford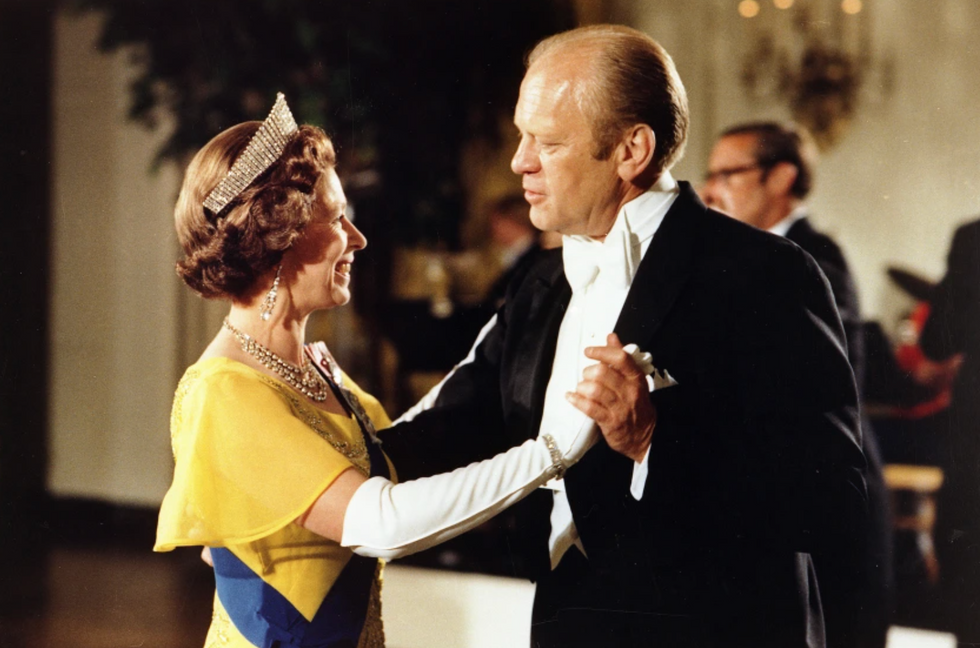 NBC
In 1976, America celebrated its 200th birthday, igniting a bicentennial celebration that prompted the Queen to visit. She and then president Gerald Ford. The two shared a dance on July 7th at a state dinner at the White House.
Carter
NBC
In May 1977, Carter flew overseas for his first time as president for NATO meetings and met Queen Elizabeth II at Buckingham Palace. Prince Margaret, Prince Charles, Prince Phillip and the Queen's mother were also present.
Reagan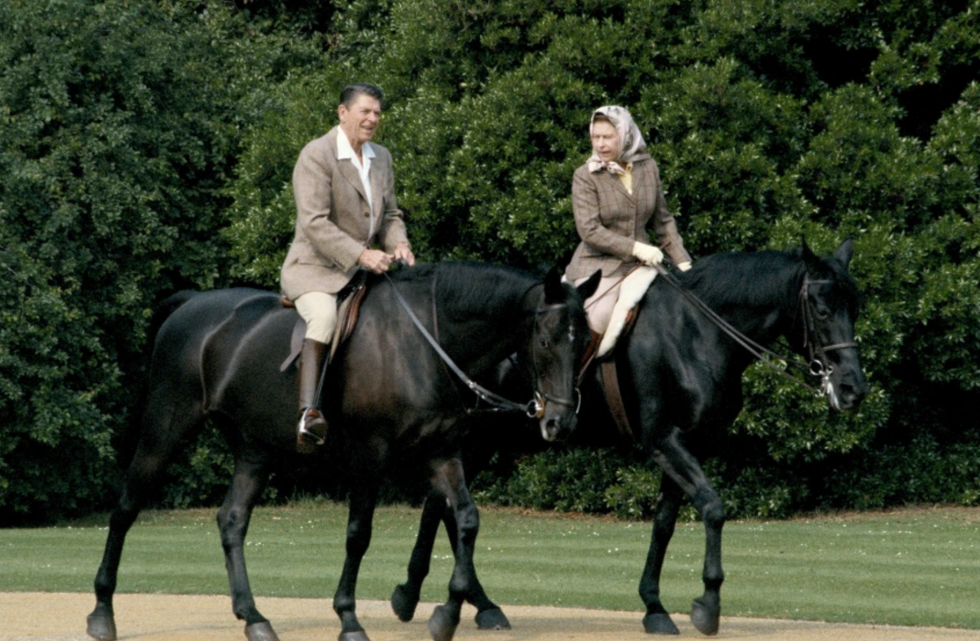 NBC
In 1982, the Reagans were the first presidential couple invited to stay overnight at Windsor Castle. The president and The Queen then went on a legendary horseback ride together in June.
George H.W Bush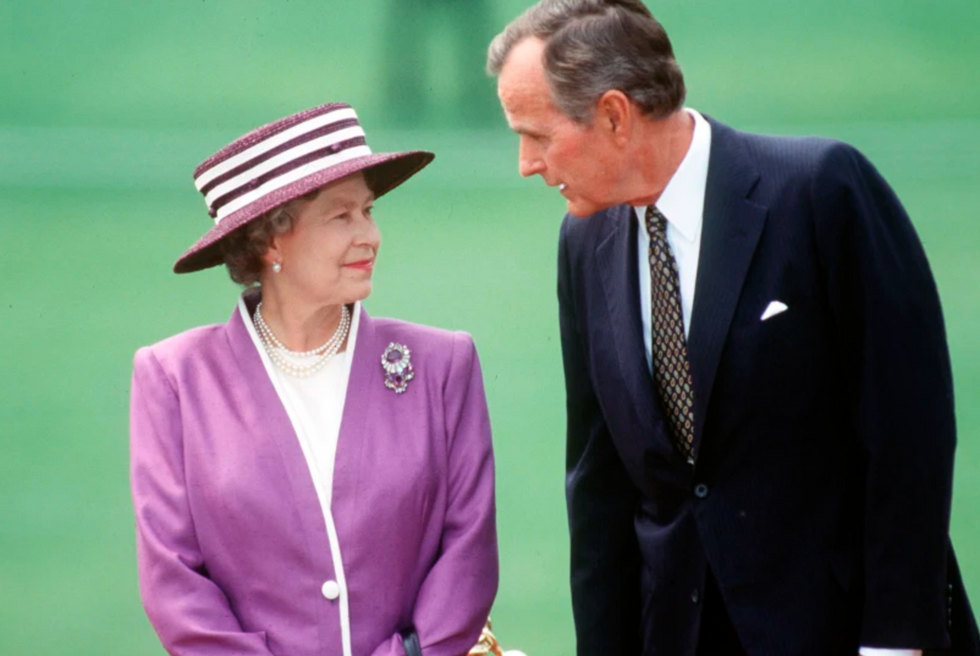 Today
In 1991, The Queen made her third trip to the US, where she gave a speech at The White House. She also spent part of her visit in Texas, where Bush was from.
Clinton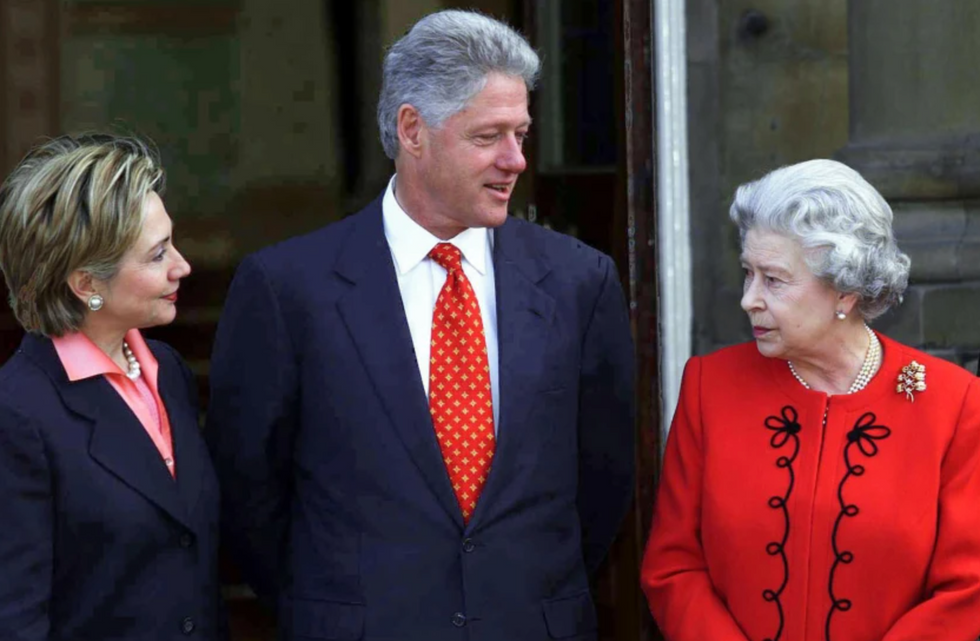 Today
In 1994, The Clintons spent one night aboard the British Royal Yacht. The gathering was in celebration of a D-Day anniversary.
George W Bush
NBC
On May 7th, 2007, The Queen visited the USA for the fourth time for a White House State dinner, hosted by George and Laura Bush.
Obama
NBC
In 2011, Barack and Michelle Obama paid a visit to Buckingham Palace, where they gave The Queen a gift of an album containing photos and memorabilia, some of which where photos of Queen Elizabeth when she was younger.
Trump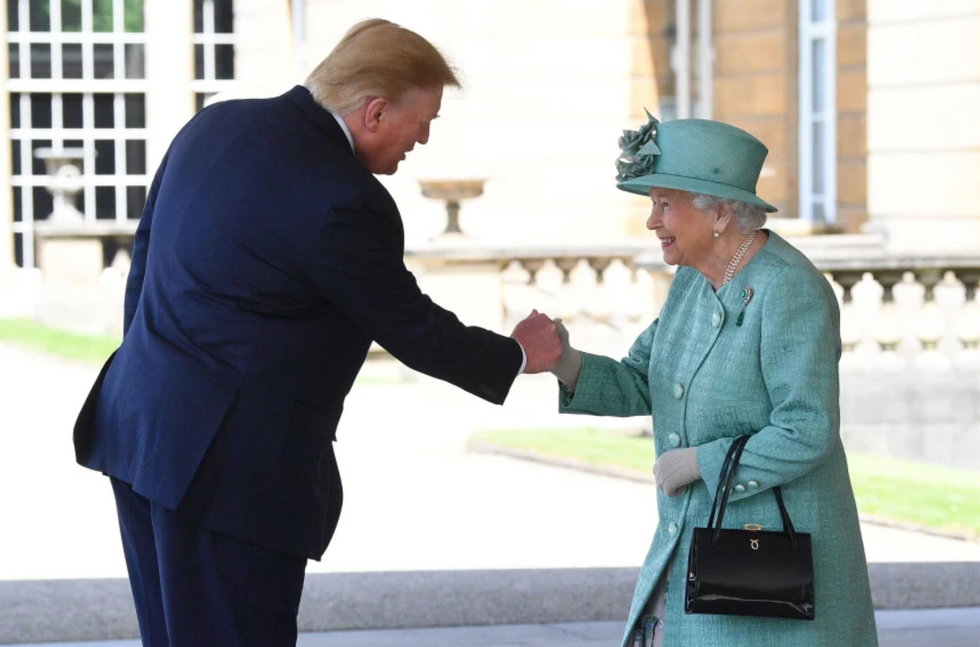 NBC
On June 3rd, 2019, 45th president Trump met The Queen at Buckingham Palace for a three day visit. The trip included a banquet lunch with The Queen, before he traveled to Portsmouth, England, to celebrate the 75th anniversary of the D Day Landings.
Biden
On June 11th, 2021, Joe and Jill Biden visited Windsor Castle for the G-7 Summit, where the three had tea in her home about 30 miles from London. Biden stated that Queen Elizabeth II "reminded me of my mother."
As to why Lyndon B Johnson isn't on the list, it has been reported that the two had corresponded, but their reason for never interacting in person remains a mystery.