We're giving two paws up to PAW Patrol: The Mighty Movie for breaking the Guinness World Recordfor the Most Dogs Attending a Film Screening.
---
219 dogs and their families came together on Sunday to watch a special early screening of PAW Patrol: The Mighty Movie at Autry Museum in Griffith Park, Los Angeles. The previous record-setting audience was in October 2022 with 199 dogs.

Dog-gone world record
The screening was hosted by Kevin Frazier from Entertainment Tonight in partnership with Best Friends Animal Society and Street Food Cinema. The "paw-dience" featured pups of all shapes and sizes, including tiny breeds, big breeds, and lovable mutts.
Also in attendance were PAW Patrol characters Chase, Skye, Rubble, and Marshall, joined by the movie's producer Jennifer Dodge, who posed for photos with the furry guests.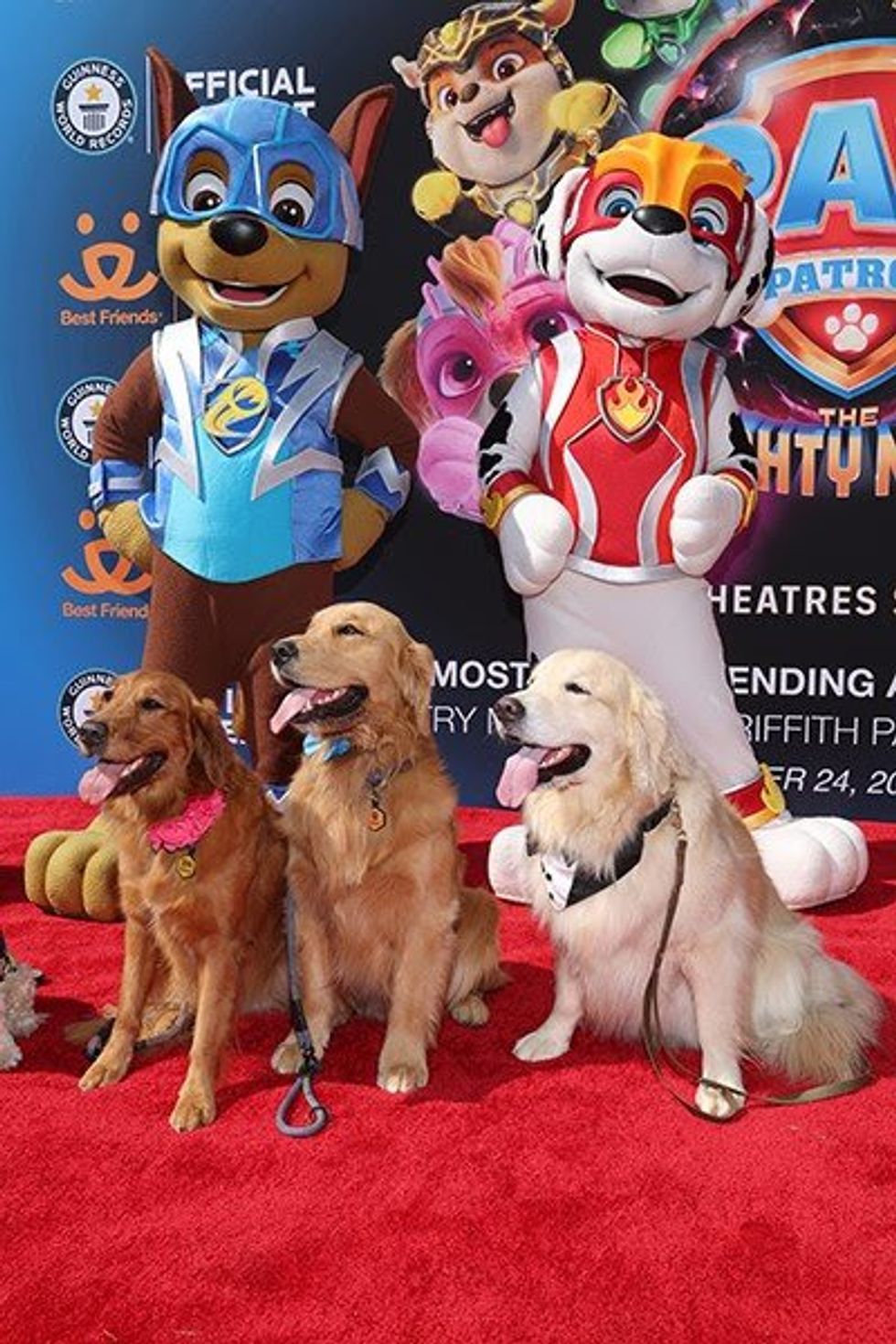 Courtesy of Guinness and EPKTV
PAW Patrol: The Mighty Movie follows the story of the pups from the beloved television show after a magical meteor crash gives them superpowers. For Skye, the smallest member of the team, the powers are a dream come true. But things take a turn for the worse when the pups' archrival Humdinger breaks out of jail and teams up with Victoria Vance, a meteor-obsessed mad scientist, to steal the superpowers and turn themselves into supervillains.
With the fate of Adventure City hanging in the balance, the "Mighty Pups" have to stop the villains before it's too late, and Skye will need to learn that even the smallest pup can make the biggest difference.
In honor of the world record-breaking screening, some pups came dressed as their favorite characters.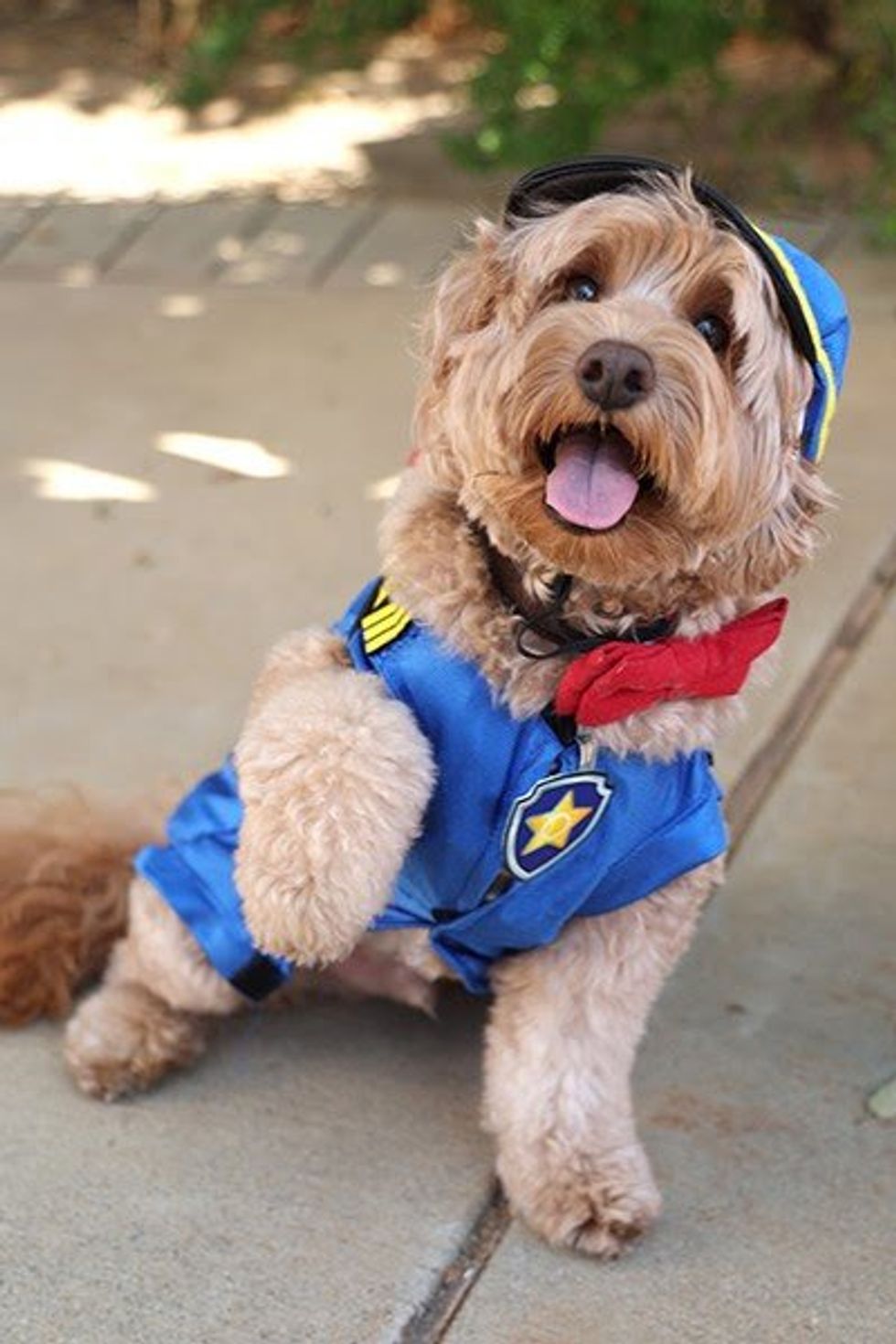 Courtesy of Guinness and EPKTV
Brittany Thorn, executive director of Best Friends Animal Society in LA, said she hopes the event will inspire people to "get out and adopt."
"We are thrilled to have worked with the team at Paramount Pictures to break the Guinness World Records for most dogs at a film screening. I hope people reading about this milestone will be inspired to get out and adopt."
Best Friends Animal Society is a leading animal welfare organization working to end the killing of dogs and cats in America's shelters. Best Friends has helped reduce the number of animals killed in shelters from an estimated 17 million per year to around 378,000, and runs lifesaving programs across the country, as well as the nation's largest no-kill animal sanctuary.
PAW Patrol: The Mighty Movie is in theaters September 29, 2023. You can fetch tickets here.