Olivia Munn is set to star in an upcoming science-fiction film Replay. Here's what we know so far: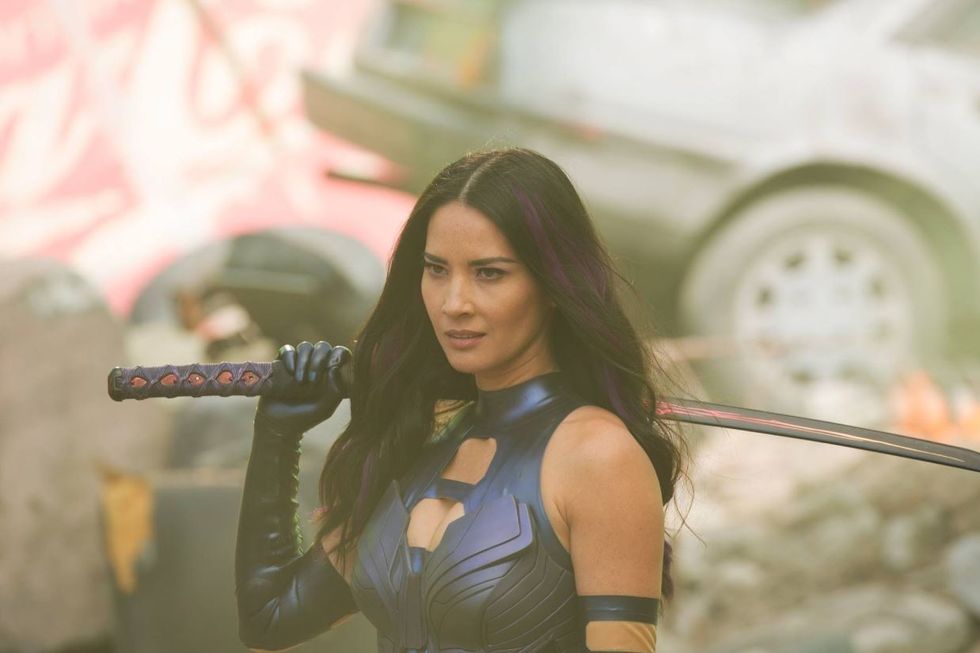 Olivia Munn, X-Men: Apacolypse
Facebook
Munn will play the main character Erin Staffer, which will follow her journey of changing the past in an attempt to save her husband who was kidnapped and murdered. The film will also feature the use of advanced technology with the mix of high intensity action sequences.
In addition to starring in the film, Munn will be producing Replay alongside Ethan Erwin and Hal Sadoff of Dark Castle Entertainment. The Exchange will introduce the film to international buyers at the Cannes Virtual Marche on the week of June 22nd, with the Creative Arts Agency (CAA) representing domestic sales.
In a statement reported by Deadline, CEO of The Exchange Brian O'Shea expressed his excitement about working with Munn:
"We are very excited to announce Olivia Munn's attachment to 'Replay'. She not only is a wonderful actress, but also well known to our buyers which will help make this strong genre project very popular during the market."
With Munn's extensive background in films, we're excited to see how the project takes shape. For more updates on the film, follow Munn on Twitter.