Netflix released its trailer for the newest documentary on Britney Spears. Set to premiere on September 28th, a day before her next court hearing over her conservatorship, the new documentary exposes injustices caused to Britney over the past decade. Britney vs Spears, directed by Erin Lee Carr, is anticipated to be one of Netflix's biggest releases this Fall.
---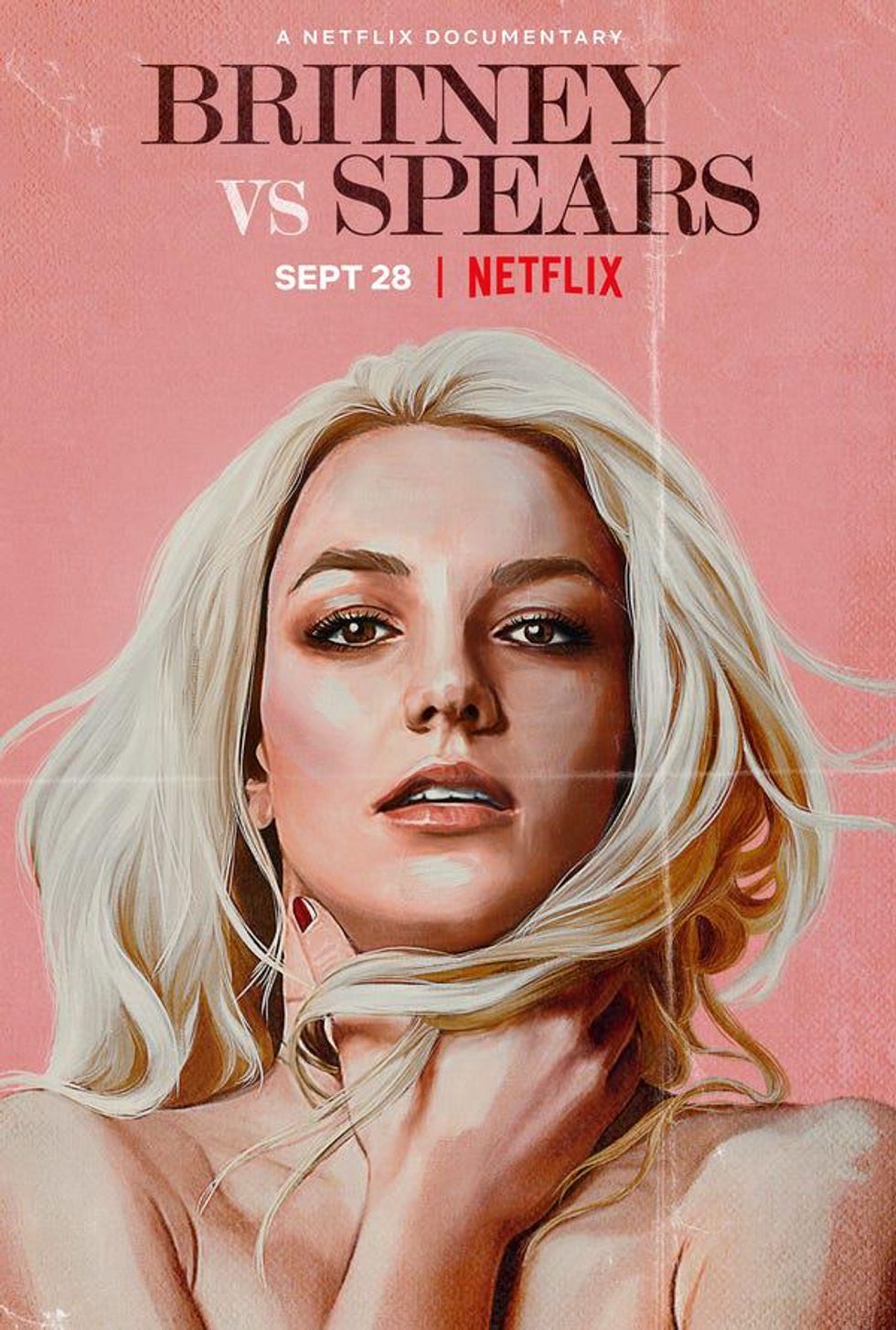 Britney vs Spears
Courtesy of Netflix
According to Carr, the documentary has been in the works for over a year, and the timing. between its premiere and the events unfolding surrounding the conservatorship is completely coincidental.
Netflix's teaser trailer for the new documentary showcased Britney's June 23rd testimony where she pleaded with a judge to get her life back. Interviews from medical experts, lawyers, and individuals close to Britney are also shown in the trailer, alluding to the investigation creators of the documentary undertook.
The trailer also teased a peek into a leaked confidential document regarding the conservatorship that has allegedly not been made known to the public.
Rather than simply focusing on the pop star's struggles during her confinement, Carr placed a lot of emphasis on the corruption of Britney's father and the legal system that failed her.
This past June was the first time that Britney addressed a judge about her conservatorship since 2019. Anger and outrage was sparked amongst fans following the release of her phone call with the judge, and since then, discussions surrounding the Spears family still have not subsided.
Britney's father, Jamie Spears, has since stepped down from his role in the conservatorship. Britney vs Spears will surely reignite passion for her fight, especially with her hearing next week being the true determinant of her fate.