On the outside, Jingle Jangle: A Christmas Journey may appear to be your classic Christmas film, however this movie is filled with rich history and a powerful message of Black excellence, all while entertaining its audience with song, dance, and adventure!
---
Jeronicus Jangle's Jangles and Things
As you can tell from the deeply joyous opening number, Jingle Jangle is the kind of movie musical we all could use… https://t.co/KVbj0pMNu8

— Netflix (@Netflix) 1605297603
Jingle Jangle: A Christmas Journey follows the adventures of Jeronicus Jangle and his grandchildren as they try and save the family store, Jangles and Things, with Jeronicus's toy invention: Buddy. The problem is Jeronicus's nemesis Gustafson is out to steal Buddy.

Producers Mike Jackson, John Legend, and David E. Talbert take us on a tour of Jeronicus Jangle's toy emporium and workshop. Everything within the set is specific to the 19th century time period, from the architecture to the wardrobe. A special flare of this film is in the names of the other stores within the town.
A Tribute to the History of Black Innovation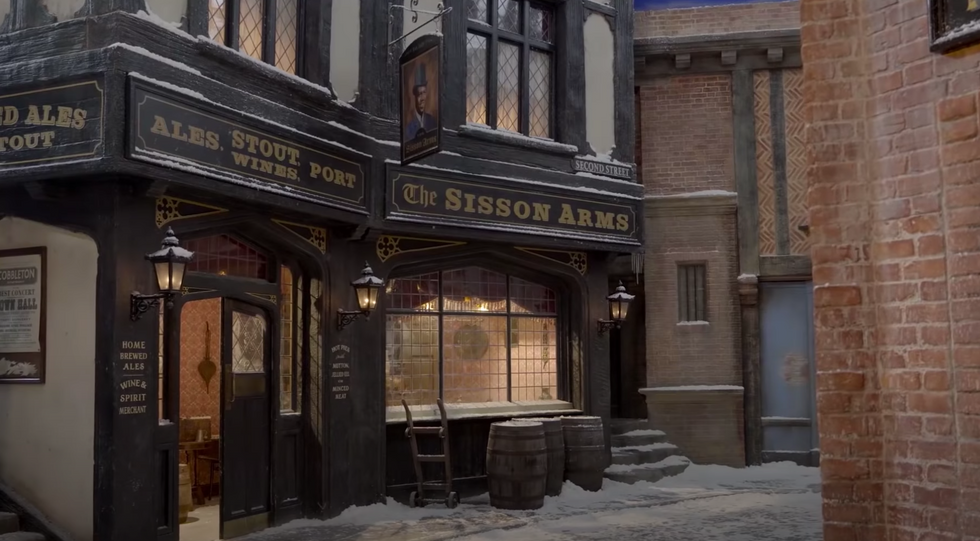 Jingle Jangle: A Christmas Journey
"Every name on the storefronts has a meaning."
John Legend describes the importance of producer David E. Talbert's decision in naming the stores in the town after African American innovators who are unheralded. Talbert says that this film is one of Black excellence and Black innovation, which producer Lys Sisson-Talbert emphasizes through the craftsmanship of the entire set.
Tony Award winner Anika Noni Rose (Jessica Jangle) speaks of the importance of the film and its tie to history:
"It's really rooted in history and rooted in the ground, in the sounds of the music, in the movement of the people, even in the things that they're wearing. They're very sort of Victorian clothing, but everything has a bit of African print in it, so that no one's history is lost as we tell the story and we allow it to be the truth of the movement through time that people have experienced."
Watch the Trailer Here
Lisa Davina Phillip, known for her role as Mrs. Barratt in Apple Tree House, will be playing the role of Ms. Johnston in the new film.
In the leading roles, playing Jeronicus Jangle's grandchildren is Madalen Mills as Journey and Kieron L. Dyer as Edison. In the tour of the set, these two were showing us the ropes behind-the-scenes from stunts to directing.
Jingle Jangle: A Christmas Journey is out now in select theaters and on Netflix.