Kate Winslet has finally given audiences a look at her character in the upcoming "Avatar: The Way of Water." She will star in the film as Ronal, as a fierce warrior in charge of the Na'vi tribe.
---
The original "Avatar" premiered in 2009, with fans waiting over ten years for a sequel. Director James Cameron plans to offer audiences a new look at the series, exploring deeper into the world of Pandora.
Winslet previously worked with Cameron in the 1997 classic "Titanic," as leading-lady, Rose. She describes teaming up with Cameron again as a big change, sharing,
"Jim and I are both totally different people now to who we were twenty-six years ago. He is calmer, and I am definitely more hyperactive now!"
Winslet looks forward to audiences seeing "a different side of her" in the upcoming movie. Featured on the front cover of "Empire" magazine, she characterizes her role by saying,
"She is deeply loyal and a fearless leader. She is strong. A warrior. Even in the face of grave danger, and with an unborn baby on board, she still joins her people and fights for what she holds most dear. Her family and their home."

First Look at Kate Winslet in "Avatar"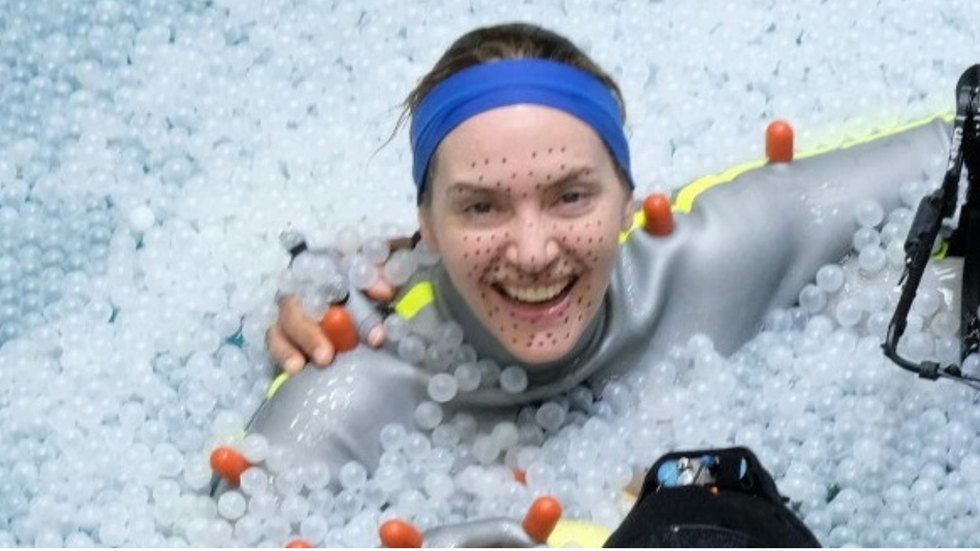 Disney
Winslet joins "Avatar" veterans, Sam Worthington as Jake Sully, and Zoe Saldaña as Neytiri, in the upcoming film.
"Avatar: The Way of Water" releases December 22, 2022 in theaters globally.