The Hallmark Channel has just kicked off its two month long Countdown to Christmas, as they air 40 new Christmas movies. This year, we're talking about how these movies keep that sense of holiday tradition alive while diversifying their cast.
---
'Jingle Bell Bride'
A new rom-com is kicking off the holiday movies on Hallmark. Jingle Bell Bride stars Julie Gonzalo as Jessica and Ronnie Rowe Jr. as Matt. Gonzalo talks about how she is excited to play a lead role as a Latina woman, and says:
"I get to play a Latina, I'm bringing a little bit of me that I've never really brought in before and I'm really proud of that."
A New CEO
Earlier this year, Hallmark's previous CEO stepped down after pulling an ad that featured a same-sex couple. The current CEO, Wonya Lucas, an African American woman, was hired this past summer. The network has now incorporated more projects with diverse casts. Appearing in several Hallmark movies and the upcoming Cranberry Christmas, actress Nikki DeLoach shares her thoughts:

"I think we should be telling stories about all genders and all races and all ethnicities and, you know, everybody matters and everyone's story matters and I am so proud of the Hallmark Channel for doing this."
Hallmark's 'Home and Family' Getting Into The Christmas Spirit
Each weekday morning, Debbie Matenopoulos and Cameron Mathison sit down together to host Home and Family on the Hallmark Channel. While chatting with the two, they tell us what they love about the Hallmark Channel during the holiday season. Matenopoulos says:
"This place really is like a magical wonderland. I mean you show up, and you're like 'wow'. No Christmas in the world can compare to a Hallmark Christmas."

Mathison, who has acted in his fair share of holiday movies, adds:
"Listen, I've been in a bunch of Christmas movies and there is something special about the Hallmark Christmas movies in particular because nobody anywhere can celebrate thew true essence of what Christmas means, the magic of Christmas!"
Dating During The Holidays
After watching the love stories unravel in some of these holiday movies, you might start to get lonely, or even look for that love yourself! Relationship expert Donny Meacham gives some advice for those who could get lonely during the holidays:
"My advice would be to remember that although we do have a biological family, we have a chosen family and that is a lot of our friends, who in most cases tend to live closer by us so we don't really have to travel. And remember that technology is your friend. Pick up your phone and FaceTime with your family and just see their faces and send them a lot of love"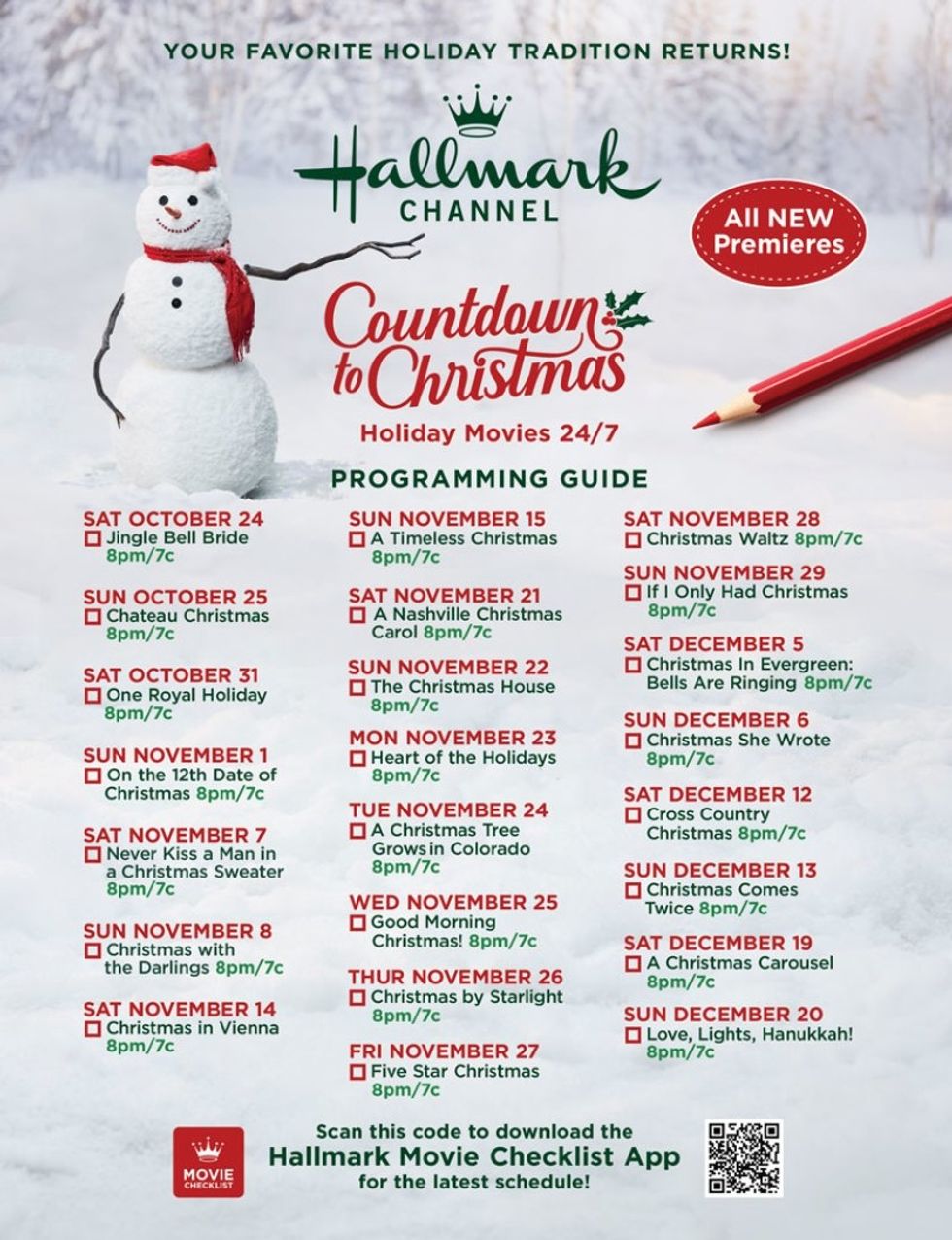 Gwen Stefani's New Hallmark Theme Song