Quibi was supposed to compete with the likes of Netflix and revolutionize streaming for the modern era; at first glance their model seemed insightfully reasoned, but there were a few things they failed to consider.
---
Quibi was founded in August of 2018 by Jeffrey Katzenberg, a successful film producer. Katzenberg was the chairman of Walt Disney Studios during its resurgence, producing big hits like The Lion King,Beauty and the Beast,The Little Mermaid, and Aladdin; he went on to co-found Dreamworks, known for its hits Shrek and Kung Fu Panda, among others. The app launched in April of 2020 with well over one billion dollars in funding, raised mostly by industry giants like Disney and Sony and making investments in creating a star-studded line up, including Idris Elba, Chrissy Teigen, Reese Witherspoon, Lebron James, Zac Efron, and more. In its first week Quibi had 1.4 million downloads, but then quickly fell in popularity.
Quibi's name comes from its premise: Quick Bites. The app was a mobile platform for short-form videos, TV shows, and films. Its goal was to create TV shows and films that people could watch—on the go—during short breaks throughout the day: thinks like commuting to or from work or lunch breaks. Every TV episode is under ten minutes long, and the films are broken into similarly lengthed sections. However, this may have backfired in more ways than one.
First, the COVID-19 pandemic hit right around the same time as the app's launch, and suddenly these short moments and breaks in people's days disappeared: people were no longer commuting to work, they didn't have a set time for their lunch break, and instead of only having their phones on them, people were at home with their laptops, desktops, and full size televisions.
The pandemic took away what could have been one of Quibi's major selling points: after all, why would someone choose to watch unfamiliar content on their phone screens when they could watch their favorite show on a 55 inch TV? That's where Quibi places its downfall, but even without the pandemic, is this a format that really would have worked?
While Quibi shows were nominated and did win a couple of Emmy Awards, in general, Quibi's content has received mixed reviews, with many audiences feeling like the amount of time spent on each episode was not enough to create an adequate emotional connection to the characters or story.
One of Quibi's hallmark features is that it is meant only for use on mobile devices. They even devised a "turnstyle effect" which allowed content to be viewed in both portrait and landscape mode, full screen. Viewers could transition seamlessly between the two to see the difference or fit their preferences. This is, admittedly, an innovative and interesting feature, experimenting with storytelling in deciding what is or isn't in the frame for each mode.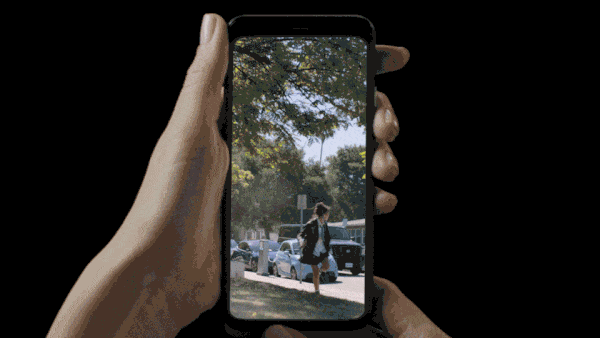 Unfortunately, Quibi's mobile-only approach and the work they put into it may have been misguided. Today, younger generations are so used to being able to multitask: watch a movie on their TV while texting friends on their phone or scroll through social media while their favorite show plays on their laptop. Even things like cooking or doing chores while watching TV—a common combination among all ages—becomes infinitely more difficult when the content has to be played on a mobile device. Specifically, though, Quibi took away people's ability to use their phones for something else while streaming content.
Quibi also does not allow screenshots or screen recording, which is understandable, but makes it incredibly difficult for their content to be shared and reach a broader audience. For other streaming services, like Netflix, that don't allow screen capture, viewers can still take videos on their phones and send these short clips to friends or post them on social media, increasing the reach of the platform's content to those who may not have a subscription. This is not possible for Quibi, when the content needs to be streamed on the very phone that could've shared it.
Additionally, Quibi is made up of entirely original content, so without shows that they know and love, there's very little motivation for new viewers to subscribe. According to a report from Sensor Tower, Quibi lost 90% of its viewers after the free trial period ended. Quibi denied these numbers, but with no verification.
Katzenberg tried to interest Apple, WarnerMedia, NBCUniversal, and Facebook in acquiring the company and possibly content, but to no avail. It's unclear where Quibi's content and star studded casts will go now, but Quibi will continue to try to sell its content and technology in the coming months.