2020 has been an interesting year for all of us - including Demi Lovato. The singer got engaged and then broke off her engagement just a few short months later, but she hasn't let the drama stop her from doing what she loves. In case you've missed what she's been up to, here's a brief timeline of Lovato's jam packed 2020.

---
Demi performs at the Superbowl in January
Demi started out the year with a bang as she sang the National Anthem at the 2020 Superbowl. Her performance was phenomenal and the star's first time on stage in almost 2 years.

Demi performs at the 2020 Grammy Awards
The pop singer then went on to have yet another highly praised and shocking performance at the Grammy Awards. People were in awe of how beautiful and powerful her performance was as she sang her most recent song release, 'Anyone'. Demi had recorded the song shortly before she was hospitalized for drug overdose in 2018.

Quarantine brings love for Demi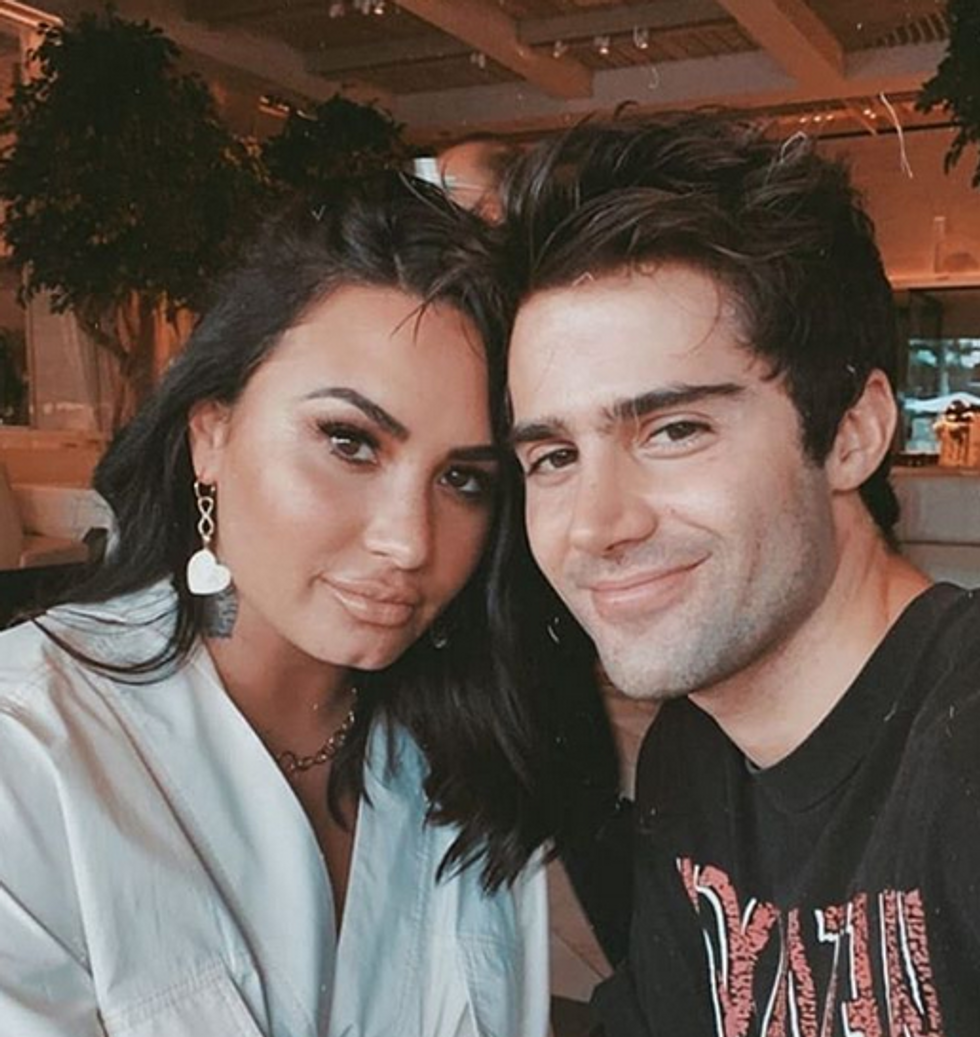 Instagram
Having to quarantine is the perfect time to get to know someone and fall in love with them right? That's what happened for Demi and her (now-ex) boo Max Ehrich. The two started dating right when quarantine began, and even made an appearance in Ariana Grande's and Justin Bieber's music video for 'Stuck With U'.

An Engagement!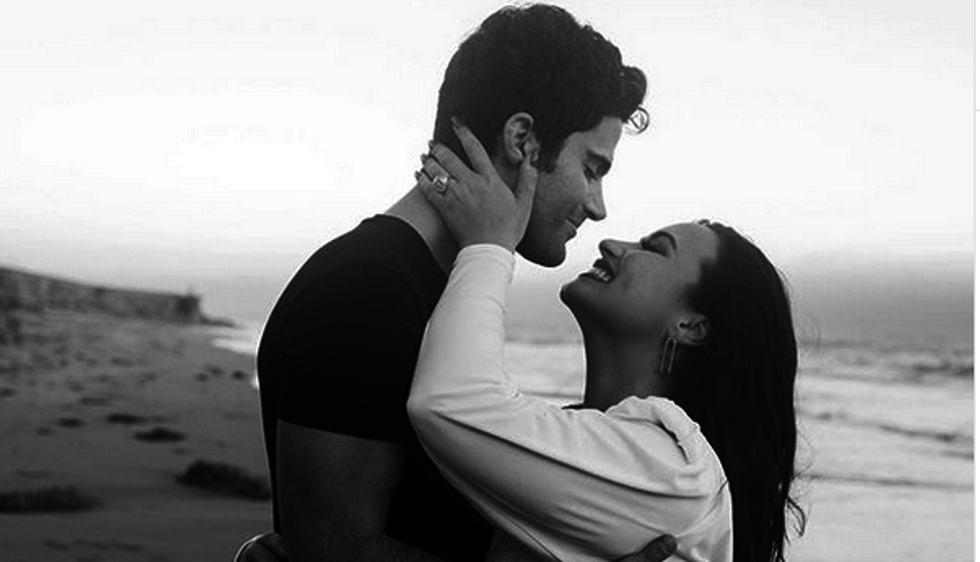 And just like that, the two were engaged in July. In her engagement post, Demi wrote:
"When I was a little girl, my birth dad always called me his 'little partner' - something that might've sounded strange without his Southern cowboy like accent, to me it made perfect sense. And today that word makes perfect sense again but today I'm officially going to be someone else's partner."
Demi gets real about her feelings of 2020 events
Throughout 2020, Demi has been a huge advocate on social media for mental health awareness during the COVID-19 pandemic, as well as for the Black Lives Matter movement. A quote from her letter in Vogue:
"Nobody's had a perfect 2020. Far from it. What we all need to realize, though, is that it's OK for things not to be OK sometimes. Personally, I've experienced extreme highs and lows. I met my fiancé in March and I fell in love with him. We've had this whirlwind romance and have been able to spend this time together. But I've also lost several people this year, which was tough."
Demi calls off engagement with Ehrich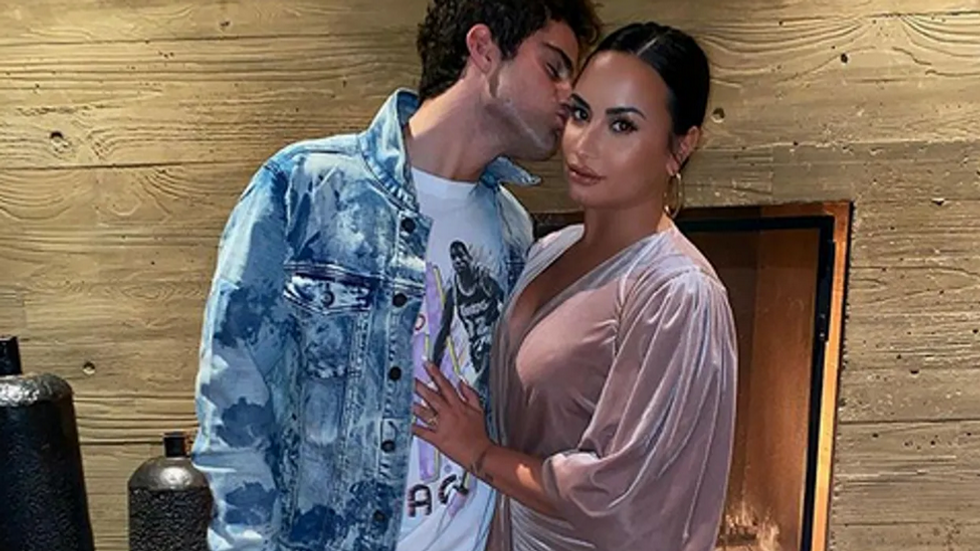 The news was a shock to everyone - and no one saw it coming. Demi Lovato and Max Ehrich called off their engagement in late September. No one knew why or what happened.
Max Ehrich claims he found out about breakup through the Internet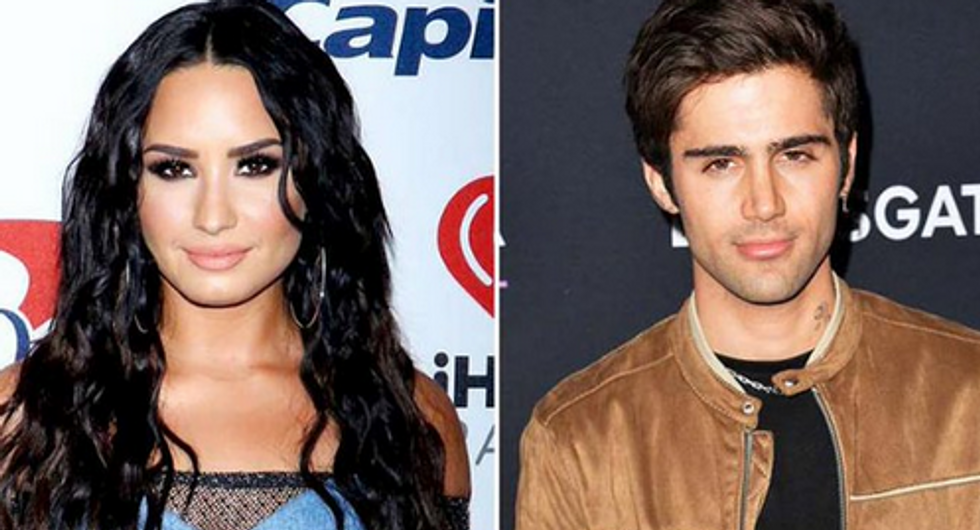 Max Ehrich spoke out on Instagram that he learned about their relationship "through a tabloid." He wrote in a series of Instagram stories:
"Imagine finding out to the status of your relationship through a tabloid.... while your in the middle of filming a biopic movie about a Pastor in a Christian Church whose intention of the film is to help people."
Demi leaks her own song about the breakup
Music is always there for me... https://t.co/I77rrfFj8r

— Demi Lovato (@Demi Lovato) 1601476124
Lovato finally spoke out about her breakup with Ehrich through the song 'Still Love Me.' The song discusses that loving yourself is more than enough - and the singer released it before her team even downloaded it onto streaming platforms.

Max Ehrich found crying at their proposal spot
How it started How it ended #DemiLovato #maxehrich https://t.co/4kSW0GYfFT

— Best Vision TV (@Best Vision TV) 1602528419
Max was seen crying and looking sad at the beach where he had proposed to Demi just 3 months earlier. According to E!, the singer has been having a hard time getting him to leave her alone. Seems like she's moving on for the better!
Demi releases powerful political song
If there's anything we know about Demi, it's that she is a strong person. She's been through a lot, and she's not going to let anything get in her way. The singer just released her new song 'Commander In Chief' as an urge to get people to vote in the upcoming election.
Although there's been many downs, there's always ups - and that is clear and evident in Lovato's life. At the end of the day, the singer always has her music with her... and that is more than enough.