It's a big year for multi-award-winning musician Barry Manilow!
When he's not busy surprising Kathie Lee Gifford on The Today Show, he's performing for sold-out shows in Las Vegas! It's just been announced that Barry Manilow's Vegas residency is being extended! For more on that, we're checking in with the "Mandy" singer himself!
Extended Las Vegas Residency
On the news of the extension of his residency following his 500th show at the Westgate Las Vegas Resort and Casino, BarryManilow tells our Sonia Isabelle:
"Isn't that something? Listen, as far as I'm concerned, I hope they extend us for the next 20 years. The reason we're celebrating 500 is because we started coming to Vegas back in 1988, and we would always wind up in this International Theater when it was called the Las Vegas Hilton. Now it's called the Westgate. I love this room! It's big, and it's intimate enough for us to do what I love to do, which is connect with an audience. And so if you add it all up from 1988 until last weekend, it's 500 shows!"
Shows have been selling out since Manilow originally launched his residency, but what can those who haven't seen it yet expect?
"You'll feel better when you leave than when you came in. That's all I can tell you. It's a really great good-time show. You'll forget about your troubles for 90 minutes." Says Malinow.
Giving Back in a Big Way
To celebrate his 500th performance, Manilow is giving back to the future of music through his initiative, the Manilow Music Project!
"If you have a high school band anywhere in the country that is running out of instruments, as so many high schools are ... just send us a videotape, tell us why you want new musical instruments, and if you win this contest we will give you $100,000 worth of musical instruments and band uniforms. Isn't that great?"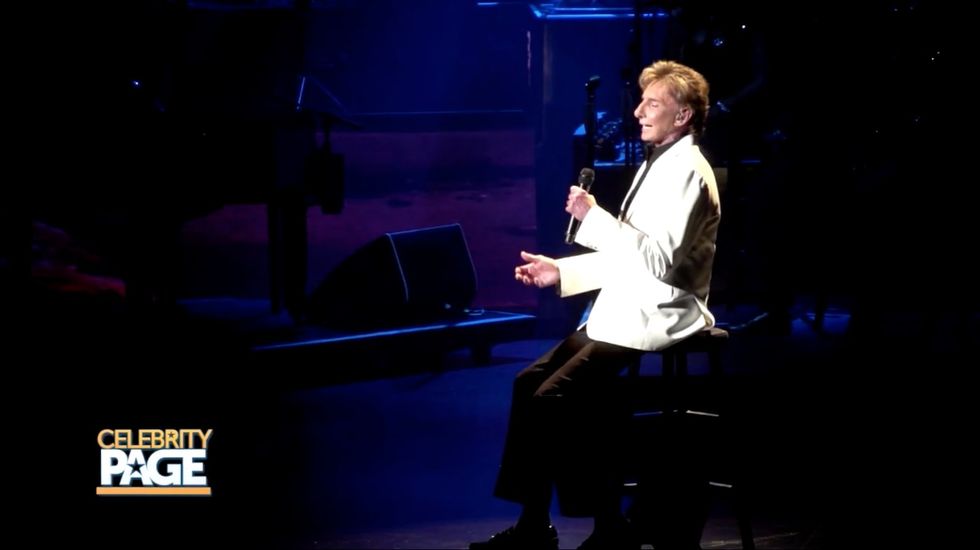 How can schools enter to win? Head to ManilowMusicProject.org and upload a video telling the organization why your band needs these musical instruments. Manilow has a deep passion to support music programs, ultimately because he credits his own success as a singer/songwriter to his ability to play an instrument.
"I wouldn't be talking to you if I hadn't learned how to play an instrument. In my high school, they weren't running out of instruments. Not in those days. These days because of budget cuts, they're running out of them! All the parents have to buy the instruments, and the parents have to fix the instruments! I talk to these teachers, they're buying it for their own students."
Manilow says that music classes in schools enhance a student's education in more ways than one.
"What I've learned from teachers and principals is that music classes are more than just playtime. These kids' grades go up, they learn how to interact with other students. It changes their lives, like it did mine. So I take it very seriously."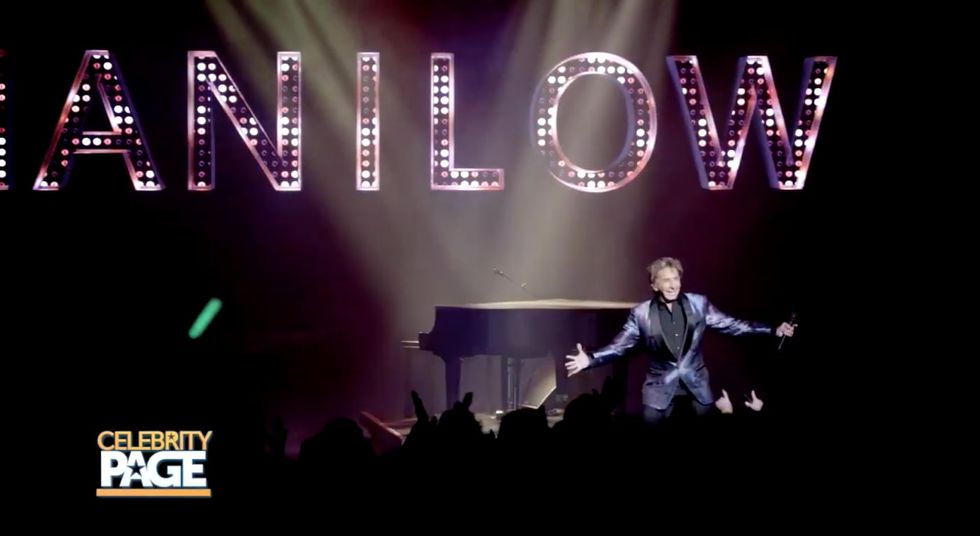 Catch Manilow's newly extended residency at the Westgate Las Vegas Resort & Casino! For more information on his efforts to fund music programs, head to ManilowMusicProject.org.