The Family Equality Council and Andy Cohen teamed up to host a rally in New York City to support family equality and to overturn the NYS ban on surrogacy. Celebrities, advocates, and more showed up to bring awareness to these serious issues and fight for change!
Overturning the ban on surrogacy is a cause Andy is extremely passionate about. This is how he was able to have his son, Benjamin.
"My surrogate. She is absolutely incredible. We were partners from the beginning. She viewed this process as the ultimate gift, the ultimate opportunity to give me the ultimate gift. She gave me life, she gave me my son," Andy says.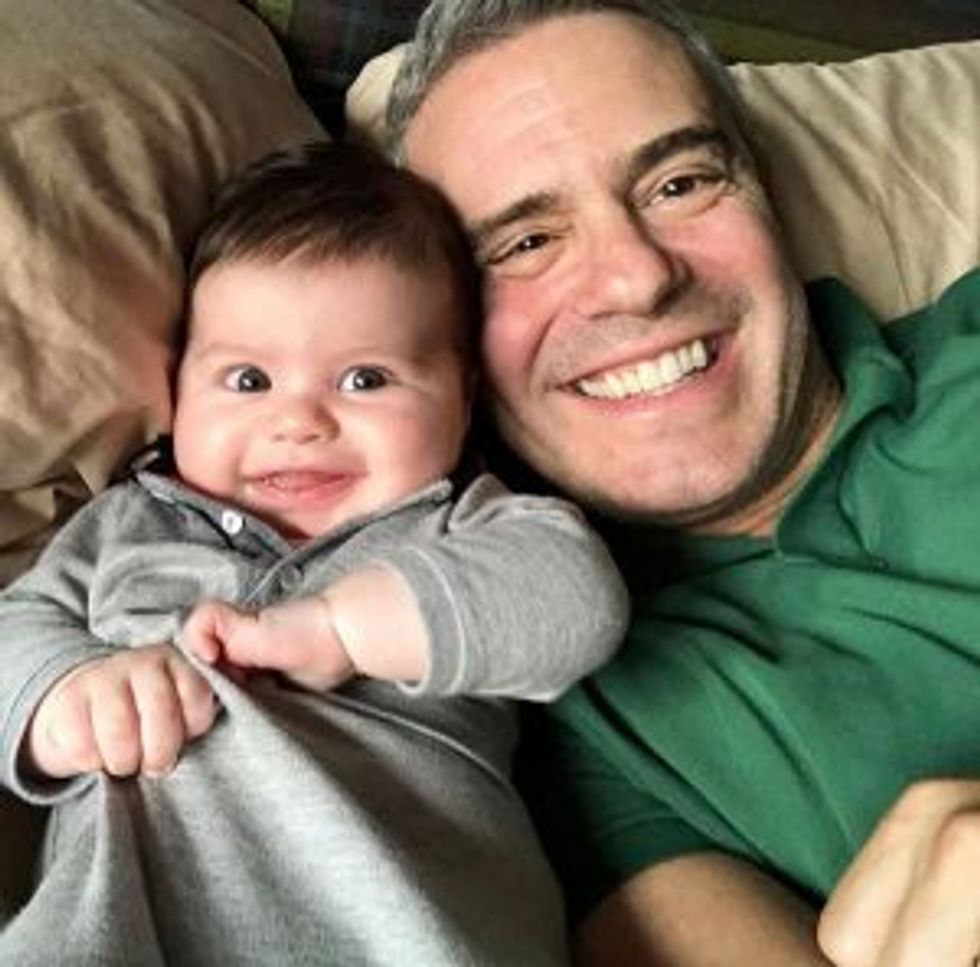 Andy Cohen and son, Benjamin. PC: @andycohen
Family Equality Council CEO Stan Sloan and Assistant Director Jessica also stepped out to fight against the gay and transgender "panic" defense, which legally can provide protections to those to perform violent acts against gay and transgender citizens.
"I'm a transgender woman, I'm a working professional…if I go out into the world and someone sees I'm trans, using a trans "panic" defense they can kill me, that's legal, that's flown before the courts," Jessica says.
Governor of New York Andrew Cuomo is also showing his support and attended the rally.
"New York is the diversity capital and we believe that diversity is a strength, we celebrate it, we don't fear it, we're not going to allow you to divide us…I am going to embrace them. We believe the strongest four letter word is LOVE," Andrew says.
If you would like to learn more about how you can help fight against these issues, visit familyequality.org.