The brand new Seth Rogen comedy is one of his most unique to date.
---
An American Pickle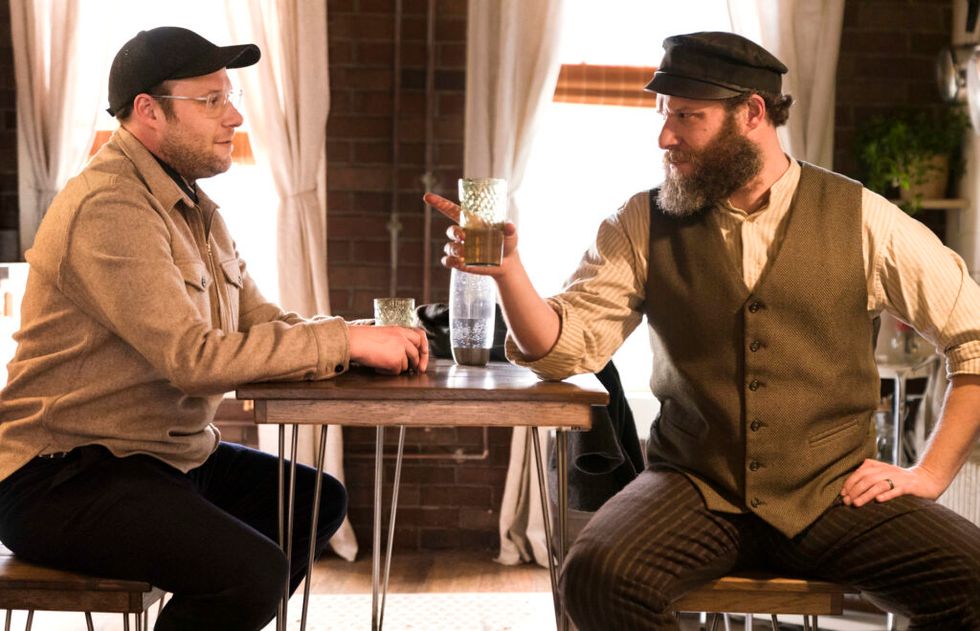 HBO Max
Directed by Brandon Trost and starring Seth Rogen, the film tells the story of a Jewish man named Herschel Greenbaum in 1919, who is preserved in pickle brine for 100 years following an unusual accident. He must now adapt to his new life in 2019, while also helping his great great great grandson. Seth Rogen plays both parts of Herschel and Ben Greenbaum. HBO Max describes the movie as:
"An immigrant worker falls into a vat of pickles and is brined for 100 years. The brine preserves him perfectly, and when he emerges in present day Brooklyn, he finds that he hasn't aged a day."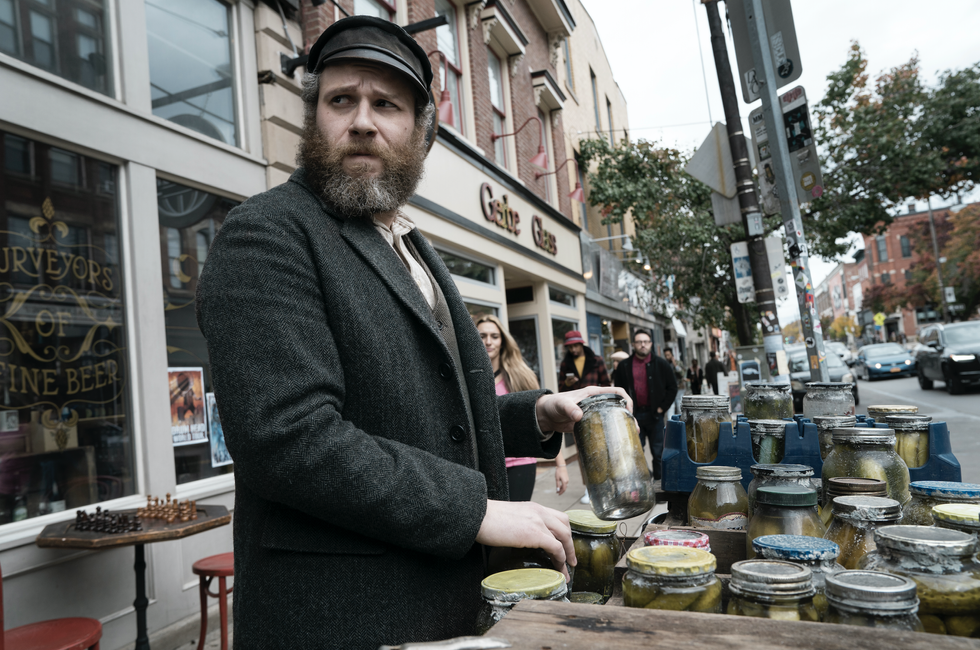 HBO Max
The film explores the themes of tradition, religion, and remembering family. While talking about filming two parts, Seth Rogen told Entertainment Weekly:
"Boringly and logistically. [Laughs] I would say the only drastic decision that was made early on was that I refused to wear a fake beard or a wig at any point in the movie, because I watch the most expensive movies on earth and they still have terrible beards, and I just knew that there would be no way to reconcile it, they simply look bad.

Like, the world thinks they've figured out good fake beards and I hate to say I don't think it's true, you know? It's just something I can always tell is happening, and it restricts the actors movements and face and expressions and their performance at times becomes largely around navigating the apparatus that is on their face and it just — I didn't want that."
​'An American Pickle' is available August 6th, exclusively on HBO Max.