Anyone who knows me knows I am irreparably obsessed with romantic comedies, and am constantly on the hunt for the best ones. Therefore, I am using my expertise to share with you the top ten best romcoms I have seen on Netflix - and the best part is that you can watch them all right now on the platform!
---
Disclaimer
These opinions are my own, not that of Advocate Channel or any of my fellow writers. As a romcom connoisseur, allow me to go down my ranking rabbit hole. Now that that's out of the way, let's get started!
10. Holidate
To start us off is Holidate, a movie I was convinced I would not like but watched it anyway and to my surprise, really loved it! It's a super cute cheesy holiday movie that was a pleasant surprise.
9. The Kissing Booth
I get it. I've probably already lost you by even putting this on my list, but I simply cannot be a bystander to the hate this movie gets anymore. I don't even understand why I like this film so much myself. However, I think the acting is genuine, the chemistry between characters is there, it is fun, light, and so unlike any other high school run-of-the-mill movies I've seen - and trust me - I've seen them all. I can't help it. I think this movie is perfect.
8. My Best Friend's Wedding
My Best Friend's Wedding
IMDB
Ahh, the classic tale of falling in love with the best friend. This movie has a surprisingly unique romantic trope and might not end the way you want it to - but ends the way it should.
7. 17 Again
Zac Efron is at his prime in this Freaky Friday style film that shaped the coming of age of my generation, debatably. You'll laugh, you'll cry, you'll fall in love with Zac Efron all over again.
6. About Time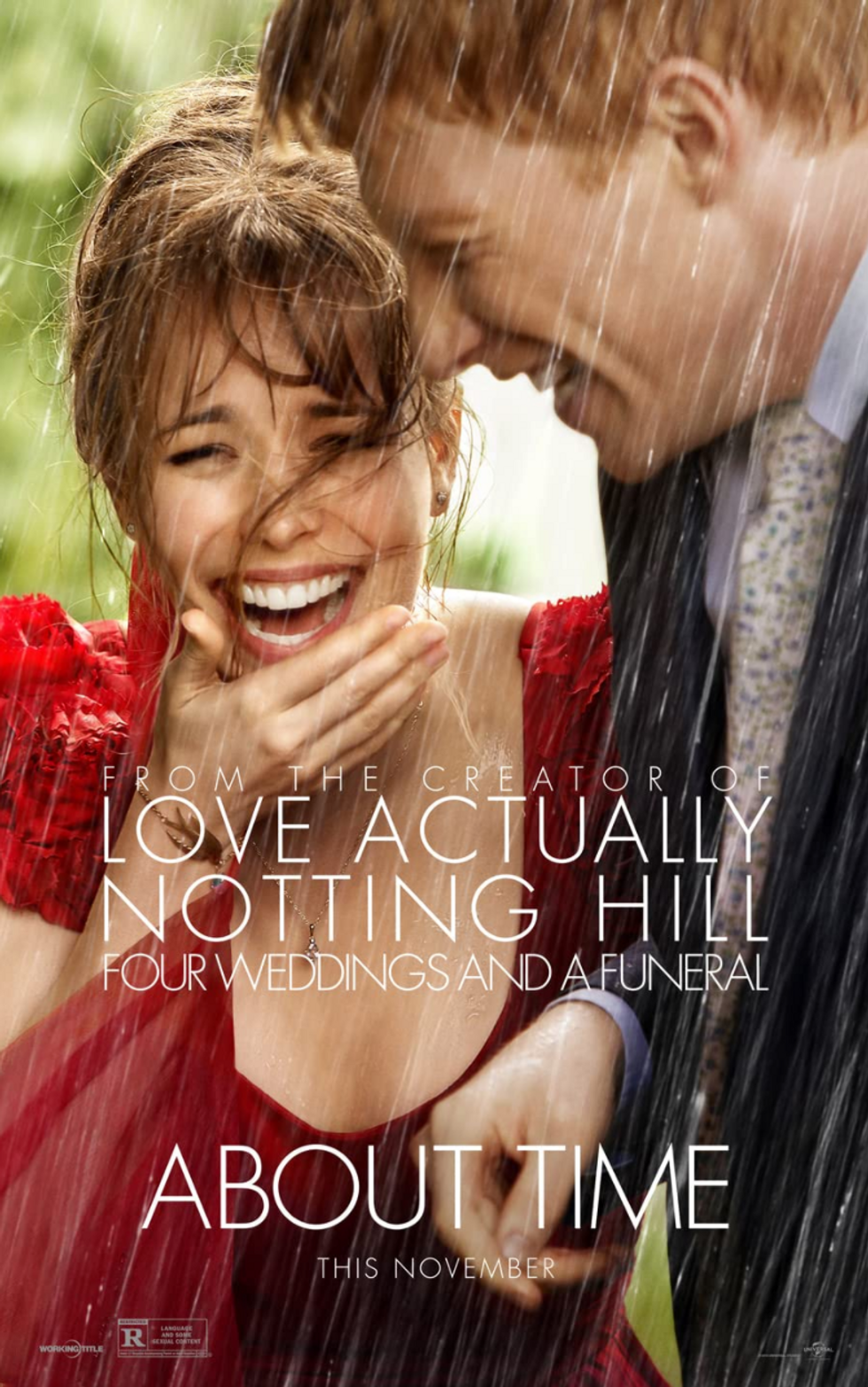 About Time
IMDB
The movie was nothing I expected to be but everything it was was amazing. This film will pick you up, drop you, shatter you into pieces, pick you back up again, and shatter you all over again - but it hurts so good.
5. Yes Man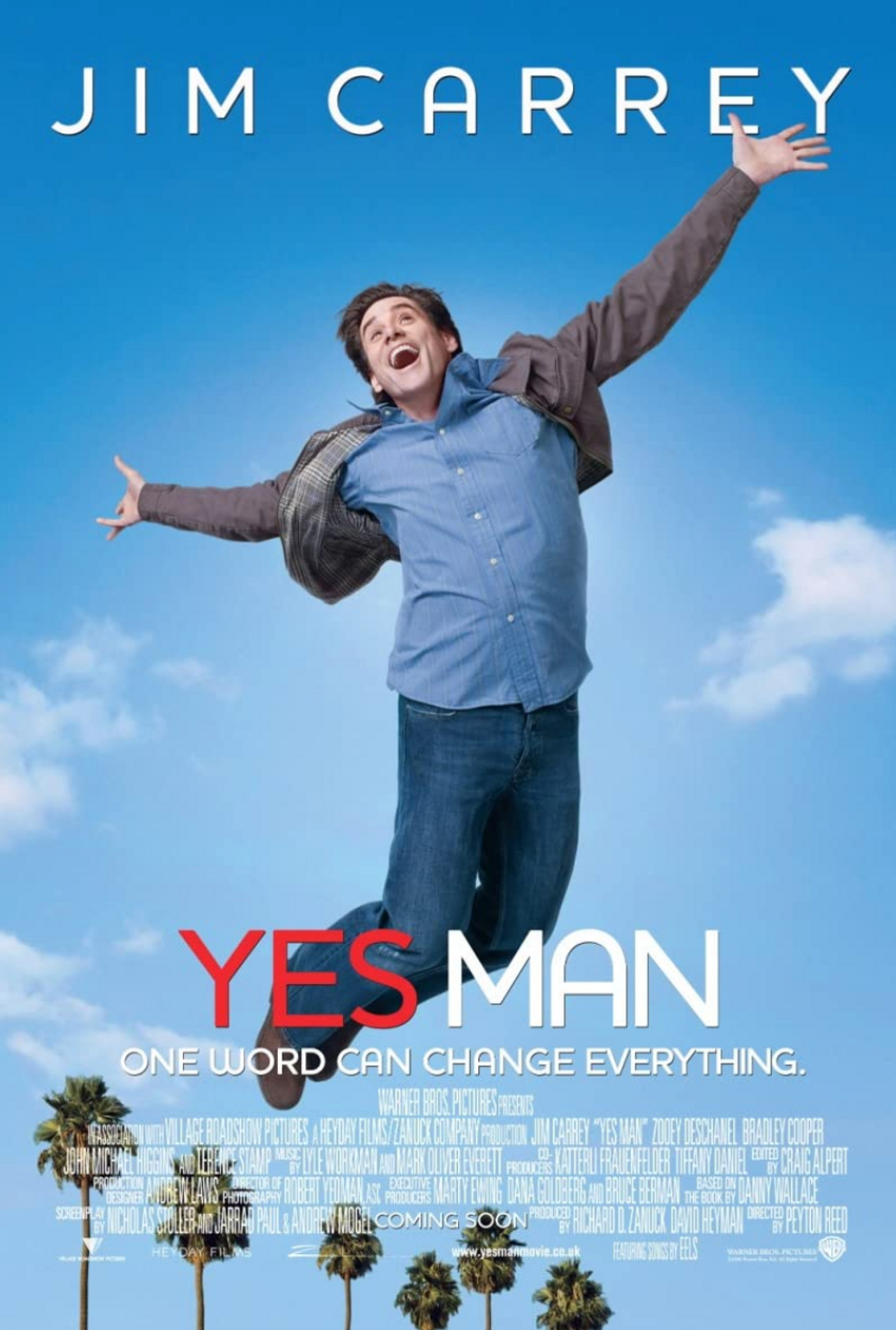 This movie is a childhood favorite of mine, which probably makes me a little biased, but it truly is such a sweet film. It is so funny (Kudos to you, Mr. Carrey, you never fail us.) and just adorable.
4. 50 First Dates
Another childhood fav of mine, 50 First Dates is the beachy rom-com of my dreams. Not only is it hilarious, but so sweetly funny, and Drew Barrymore and Adam Sandler have this undeniable chemistry on screen. This movie has my heart. Please watch it if you haven't already. If you have, do it again! Also - watch this hilarious parody Barrymore and Sandler did a few months ago.
3. Mystic Pizza
This is one I wish I could see for the first time again. I watched it for the first time this year, and couldn't believe I had never seen it. It is a great coming of age story about three sisters growing up in a seaside town in Connecticut, and the vibes in it are infectious.
2. Crazy Stupid Love
I have probably seen this one a good 45,643 times but it almost gets better every time. This is one of those films wherein all the characters intertwine in some way, making the writing really clever. Also, we get a glimpse of pre-La La LandEmma Stone and Ryan Gosling, and their chemistry is so on fire!
1. Someone Great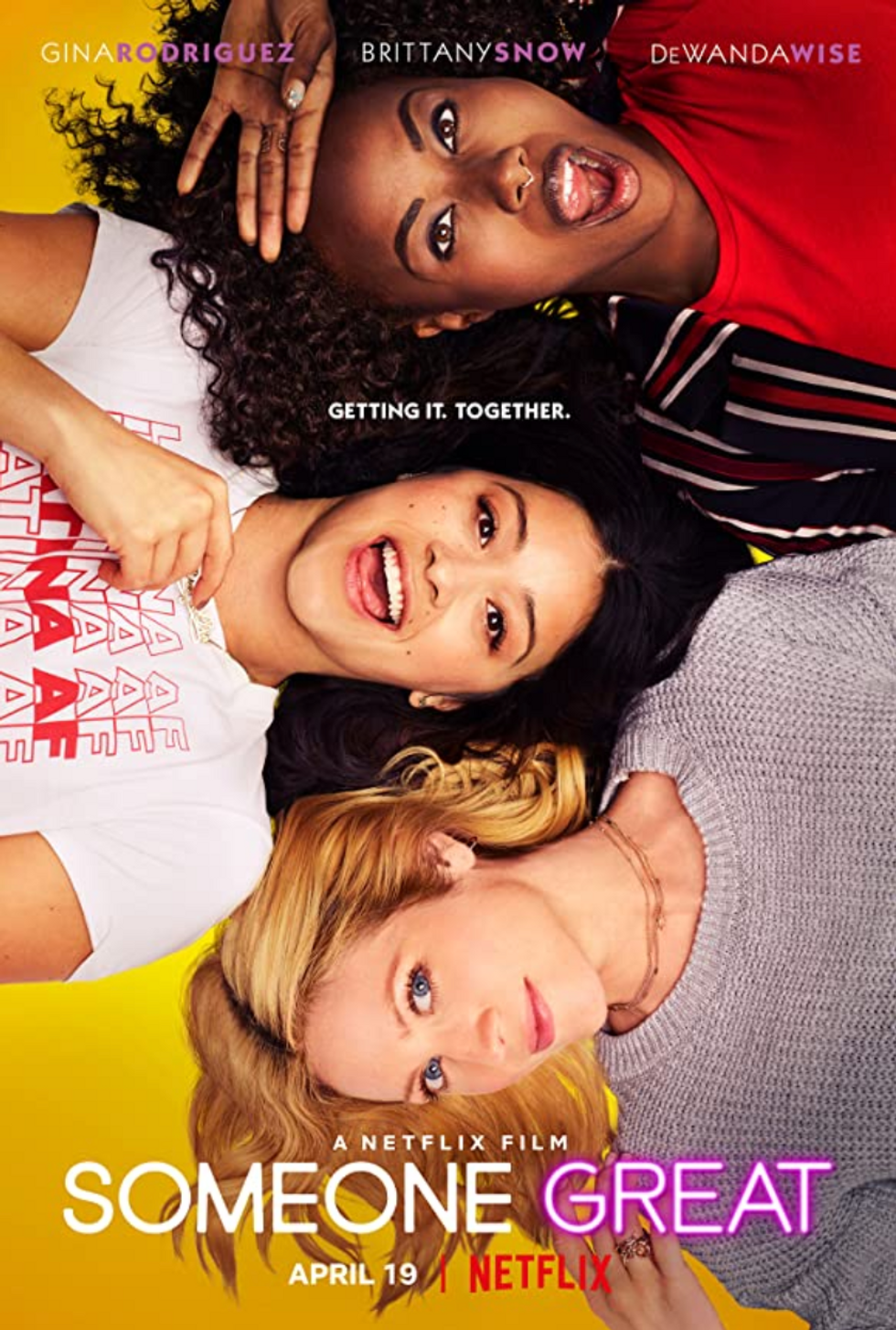 Someone Great
IMDB
Coming in at number one is Someone Great - and this movie truly is something great. There are so many things I can say about it. Great cast, great writing, great soundtrack (that's a big one), and great vibes all around. I would tell you more about it but I really want to force you to watch this one. It is just that good great.