Happy Monday! Welcome to a new week and lots of new content for us to watch and stream. Here to help us transition out of the weekend, are Gwen, Blake, John and Kelly! Yes, The Voice is back starting tonight! And that's not all...
---
The Voice on NBC
Those famous red chairs are farther apart, the audience is virtual, hugs are forbidden and Gwen Stefani is back! But otherwise, The Voice is exactly how we remember it. It's still singers, looking for their big break on national tv.
Get ready to see contestants hugging a cardboard cutout of Blake (to respect social distancing), other judges using a t-shirt cannon or a weird rubber glove on the end of a broomstick to shake hands with their team, and lots of great new voices. The judges think, because of Covid, so many singers who would otherwise be on the road or performing in clubs are instead available to audition instead. Sounds like we're in store for a great season!
Unsolved Mysteries on Netflix
Suspicious deaths, missing children, encounters with spirits and other true-life tales unfold in a new collection of unsolved mysteries.
Below Deck Med Season 5 Reunion on Bravo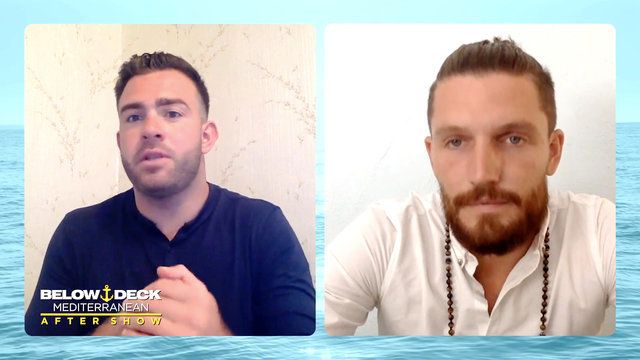 Get Your First Look at the Dramatic Below Deck Med Season 5 Reunion
A truly shocking season of Below Deck Mediterranean could only be outdone by a jaw-dropping reunion, and that's exactly what we're going to get when The Wellington crew (virtually) comes together for a two-part Season 5 reunion on Watch What Happens Live with Andy Cohen kicking off on Monday, October 19 at 9/8c.
Derek Hough on Dancing with the Stars (on ABC)
Derek returns to the dance floor (with his girlfriend) for a special performance, tonight!
Hero Dog Awards on Hallmark Channel
If you're a dog lover, you'll want to tune in for this special evening hosted by Carson Kressley.
Give A Little on TLC
Give A Little is TLC's national campaign dedicated to empowering viewers to make a difference in the lives of those in need. We believe that by giving a little time, support and compassion, we can make a big impact. TLC is proud to partner with Love is Louder to stand against bullying by promoting kindness in our communities.
Independent Lens on PBS
"It is shown that history repeats itself if we don't learn from it." This season, from fall to spring, Independent Lens presents a new group of impressive films that delve deep into the most pressing issues facing our nation, through the eyes of some of the most talented and incisive documentary filmmakers working today.