Tyler Perry Retires Madea
All good things must come to an end! Tyler Perry is saying a final goodbye to his iconic Madea character in the last film in the series, A Madea Family Funeral!
Advocate Channel correspondent Rachel Smith sat down with the multi-talented star to discuss his decision to retire Madea, and his thoughts on her impersonators:
"I'm turning 50, and there's a whole bunch more that I want to do. This character has been wonderful and instrumental; it's been a great franchise, and I'm grateful to all the fans — but there's so much more I want to say and I feel like she's said all she has to say at this point."
After a 14-year-run Madea has gathered a legion of dedicated fans.
We showed Perry a video of one of Madea's most committed admirers, Las Vegas performer Larry "Hot Chocolate" Edwards, dressed like Madea and imitating her voice while asking Perry how he feels about fans spoofing the character.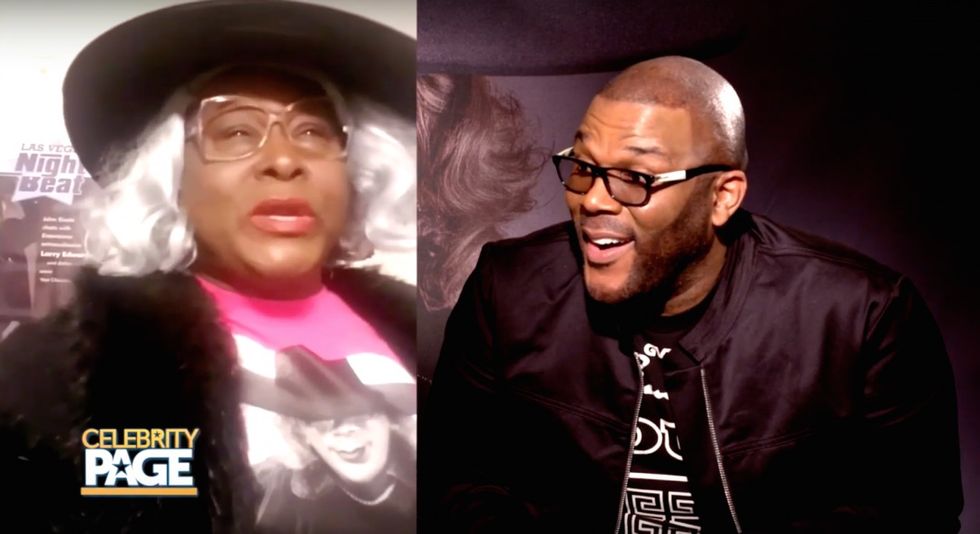 "I love it! When people dress up like [Madea] for Halloween, I'm going 'What?' It's really cool to see that this character has had that kind of impact on people that they want to impersonate her and have a good time with her."
And through ten unforgettable films, what a good time it has been with Madea Simmons!
Watch our full interview, and be sure to check out A Madea Family Funeral in theaters now!