Earlier this week, Vanderpump Rules stars Katie Maloney and Tom Schwartz announced their shocking split, after 12 years together.
---
The pair recently appeared to be on the best of terms, as they were seen reuniting for a drink on Saturday, which Schwartz documented on his Instagram.
The reality TV star, 39, took to his Instagram Stories and posted a photo of his soon-to-be ex-wife, 35, as she sat across the table from him at a restaurant sipping on a drink.
The former SUR waitress re-posted the pic with the caption, "It's all good."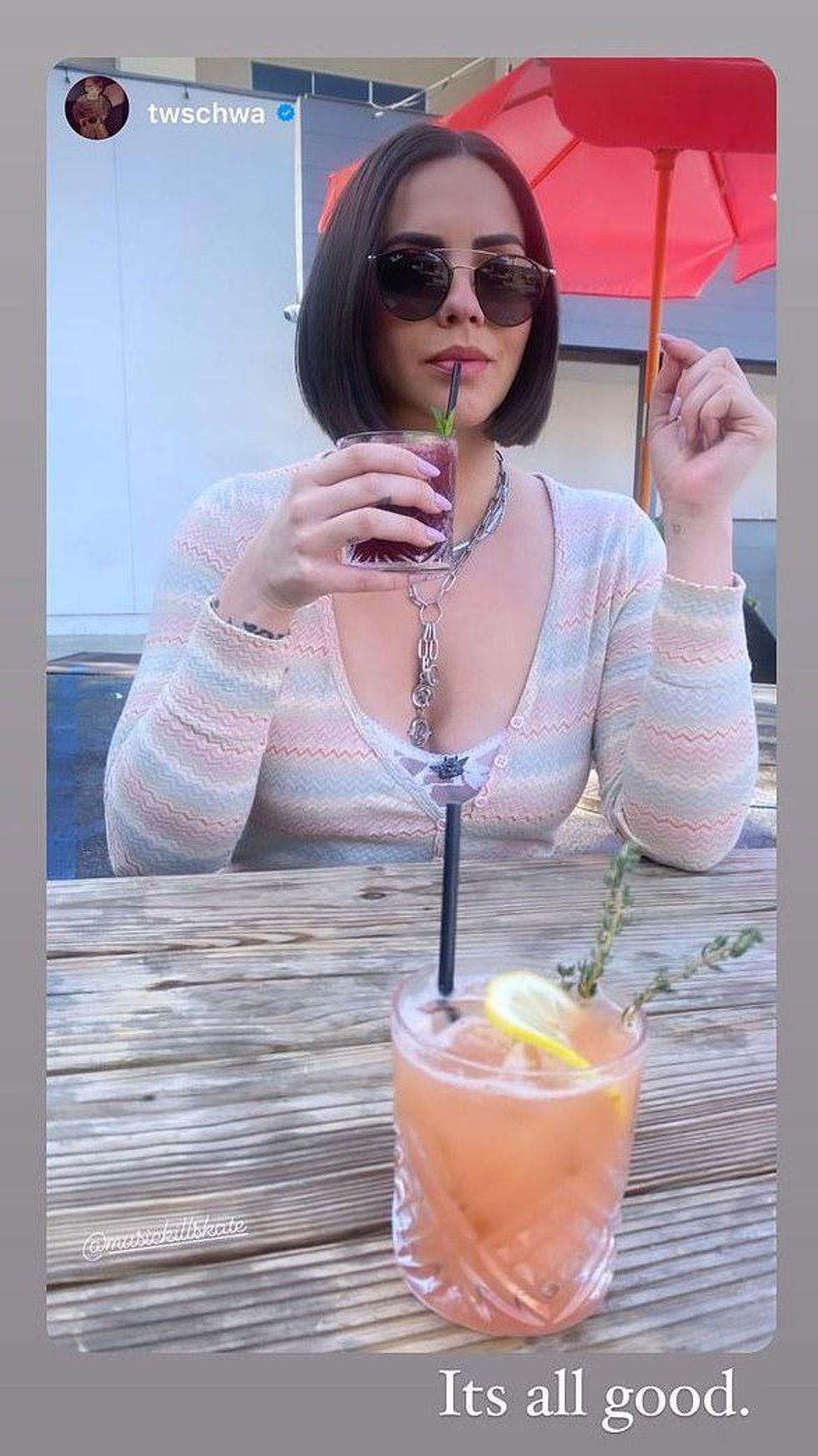 Katie Maloney via Instagram Story
Schwartz and Maloney announced that they were calling it quits in separate Instagram posts on March 15.
Schwartz confirmed it was "Katie's decision" to end their relationship but insisted he was "not the victim."
On Sunday, March 20, Maloney addressed fans' concerns about her well-being on her Instagram Story.
"I'm actually doing really good," she wrote. "Feeling really loved and supported. I feel very hopeful."
She added, "I'm on a pursuit of happiness. I want to feel my soul. And of course, I want to prioritize my career goals."
Maloney spoke openly about what led to the end of their marriage during an episode of her "You're Gonna Love Me" podcast released on Friday.
Through tears, she admitted: 'Ultimately, I just wasn't happy.'
She explained that her unhappiness had been building up for some time as she added,
'It got to a point where it felt like I was going to burst. For months it was building up.'
Meanwhile, the bar-owner blamed himself for the breakup, calling the split "complicated." He told a celebrity photographer on March 16 that there was no truth to the rumors that his business partner and Bravo co-star Tom Sandovalhad something to do with the demise of his marriage.
"No, no, that's all on me," he said. "I wish I had a scapegoat, but that's all on me."