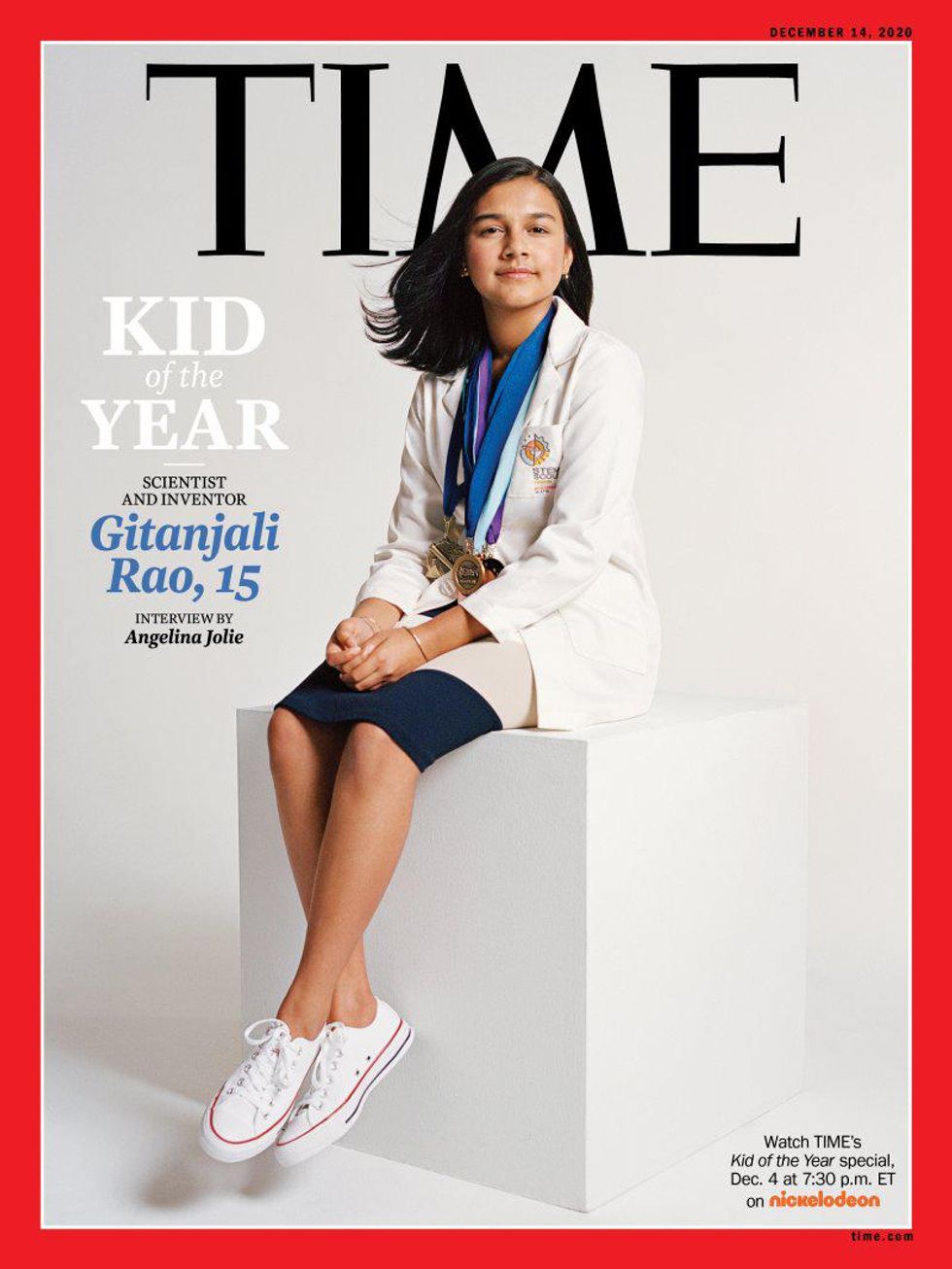 TIME Magazine has announced its first ever 'Kid of the Year.' The title went to scientist and inventor Gitanjali Rao.
---
Angelina Jolie interview the 15-year-old rising star. Rao told TIME,
"I'm a very curious person, if that's one thing you need to know about me... I just like learning in general, so everything in school is actually super fun."
She went on to discuss her invention TETHYS, which detects lead in drinking water.
"My inspiration behind it was actually the Flint water crisis. It was just so unacceptable that kids my age were essentially drinking a poison every day, and I realized that something really needed to be done to help solve that problem.
But this isn't the first time Rao has received major recognition. She was named Forbes 30 Under 30 just last year. And it looks like she's not slowing down any time soon.
Rao said:
"...my teacher when I was in second grade; the first time she met me she told me that I was going to change the world. I've been wanting to change the world, and hopefully, I am changing the world."