Originally a novel by Kathryn Stockett,The Help, released in 2011, follows a white woman in the 1960's who wants to write about the African American help working for white families. Through the film, we see the maids tell their story and describe the struggles they go through. According to Netflix, as of June 4th, the film is the most watched on the streaming service currently. Here's why it might not be the best thing to watch right now:
---
Bryce Dallas Howard Speaks Up
While Howard, who plays the role of housewife Hilly Holbrook, honors the film for being a great personal experience for her and her cast members, she encourages viewers to learn more. She explains in an Instagram post that The Help may not be the best reference for the history of racism in the U.S. since the film was made by white writers and directors. In her informational post, Howard lists nine titles that she believes to be "powerful, essential, masterful films" that will better educate viewers on racism and tell real stories of Black lives.
The Netflix hit,When They See Us, released in 2019 is strongly recommended for viewing as Howard mentions this true crime show with four parts, set over the span of 1989 to 2014. With rave reviews, the show is based on a true story of five men who were wrongfully convicted of gang-raping a woman in Central Park.
Viola Davis Regrets Working On 'The Help'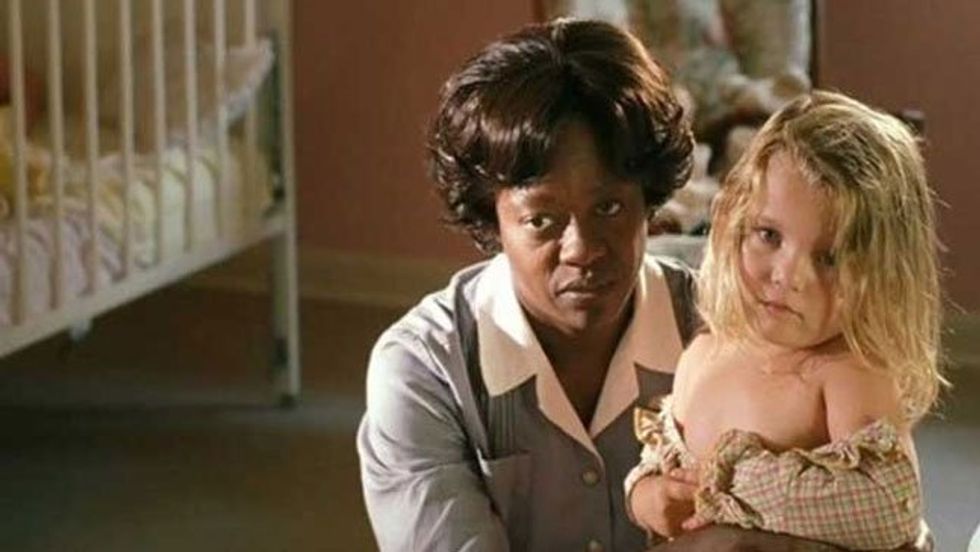 "The Help" Disney
Actress Viola Davis, who plays the role of maid Abileen Clark in The Help, spoke in the past of how she felt being a part of the film. In an interview with the New York Times, Davis was asked if there was any role she regrets having turned down. Adjusting the question, Davis instead mentions she regrets being in The Help. Similar to Bryce Dallas Howard, Davis says she enjoyed the experience she had working on the film, but that the film itself bothers her now, looking back. She says:
"I just felt that at the end of the day that it wasn't the voices of the maids that were heard. I know Aibileen. I know Minny. They're my grandma. They're my mom. And I know that if you do a movie where the whole premise is, I want to know what it feels like to work for white people and to bring up children in 1963, I want to hear how you really feel about it. I never heard that in the course of the movie.'
Bryce Dallas Howard isn't alone on her criticism of the film. While The Help is a beloved film, its white perspective doesn't fully portray the struggles that racism brings.