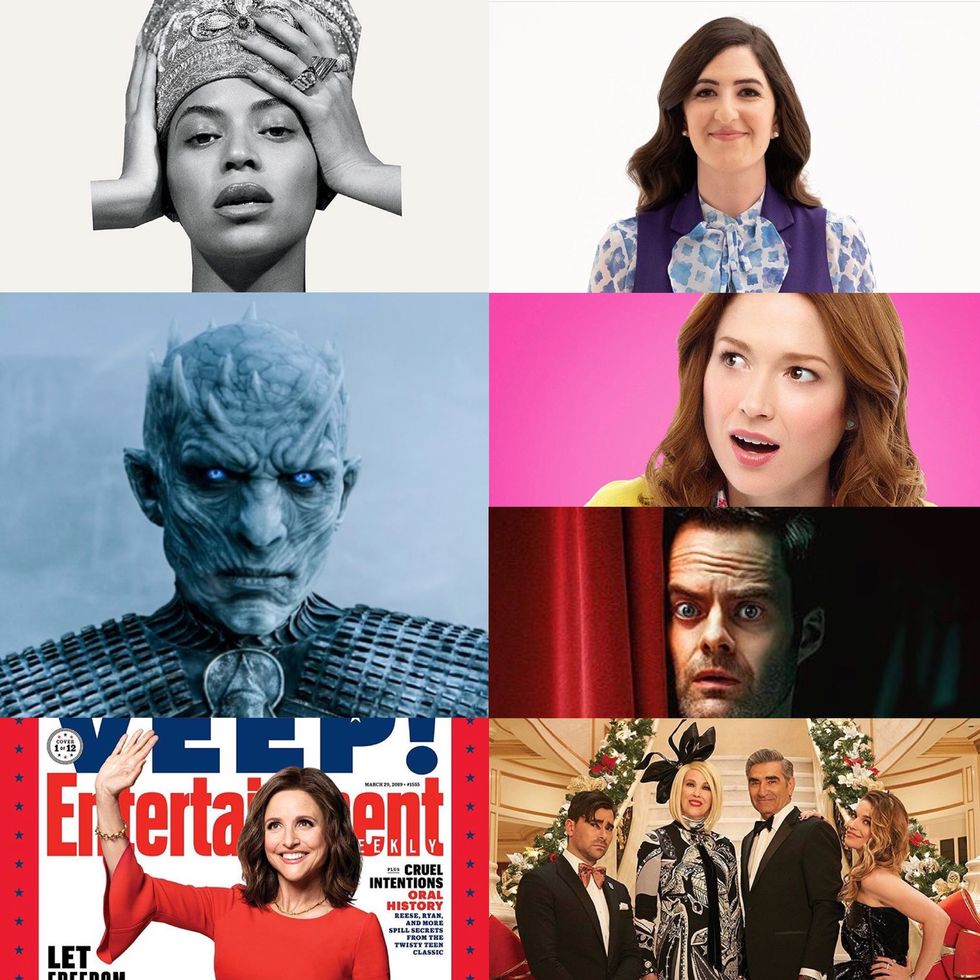 The nominees for the 71st Primetime Emmy Awards were announced Tuesday! There were some exciting surprises, record-breaking achievements, and unfortunate snubs. 
Hit:
HBO's Game of Thrones broke the record for the most Primetime Emmy nominations for a show in a single year with an incredible 32 nominations. Despite what many fans may think about the final episodes, the series is going out with a bang this awards season. 
Miss: 
The Good Fight, CBS All Access's spin-off of The Good Wife, did not receive any nominations despite the show's critical acclaim. 
Hit:
The fans and cast of Schitt's Creek were pleasantly surprised to learn that the comedy has received 4 nominations! Stars Eugene Levy and Catherine O'Hara are nominated for Outstanding Lead Actor and Actress in a Comedy Series.
Miss:
For the first time since the show was eligible for earning an Emmy nomination, Unbreakable Kimmy Schmidt has sadly been neglected. 
Hit: 
This is The Good Place after all: the hilarious show scored 5 nominations, including Outstanding Comedy Series!
Miss:
D'Arcy Carden, who plays the lovable and omniscient Janet on The Good Place, did not receive a nomination for Outstanding Supporting Actress despite strong support from fans. 
Hit:
HBO set a new record for the most nominations for a network in a single year with a staggering 137 nominations. In addition to GOT's achievements, the dark comedy Barry and the drama miniseries Chernobyl brought in 17 and 19 nominations, respectively. Veep also scored 9 nominations. 
Miss:
Amazon's Homecoming, starring the incredible Julia Roberts, was completely overlooked. 
Hit:
Beyoncé's Netflix special Homecoming is nominated for 6 awards, including Outstanding Variety Special (Pre-Recorded) and Outstanding Music Direction!
The awards will be presented on Sunday, September 22nd in Los Angeles, and you don't want to miss it! Be sure to catch it on FOX.