Taylor Swift wants you to use your voice and speak now.

---
On Tuesday, National Voter Registration Day, the 33-year-old musician took to her Instagram account to encourage her over 272 million followers to register to vote and participate in the upcoming midterm elections.
"Are you registered to vote yet? I've been so lucky to see so many of you at my US shows recently," Swift wrote, referencing her Eras Tour, which concluded the first leg of its North American run in August.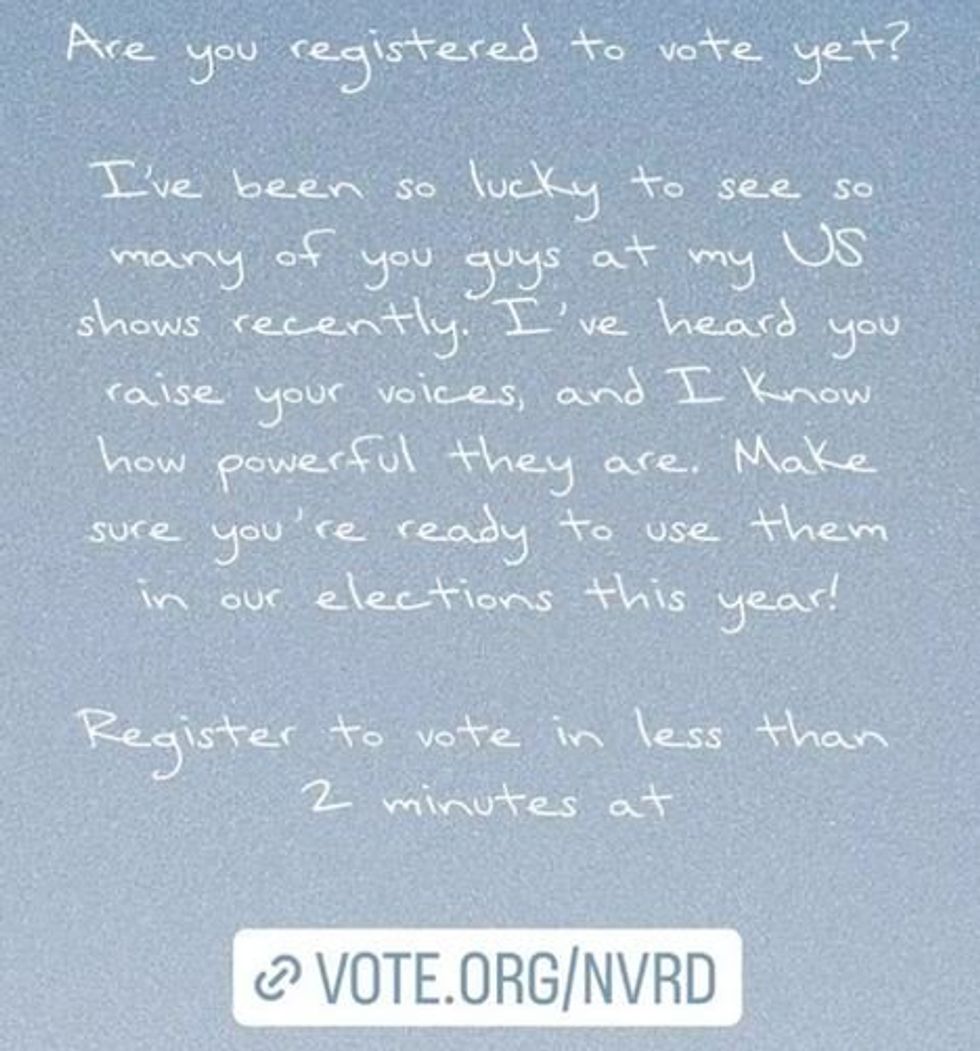 Taylor Swift/Instagram
"I've heard you raise your voices, and I know how powerful they are," she continued. "Make sure you're ready to use them in our elections this year! Register to vote in less than 2 minutes at vote.org/nvrd."
The platform Swift featured is vote.org, a non-profit voting registration organization which she has previously partnered with. The link leads to their Everything You Need to Vote page, where voters can register to vote, check their registration, find key deadlines, and request an absentee ballot.
Swift has previously faced criticism for not speaking out on political topics, such as the Black Lives Matter movement and the 2016 presidential election. In 2021, she endorsed the Democratic party, explaining her decisions in an interview with Vanity Fair.
Democrats fight for voting rights
"As a country musician, I was always told it's better to stay out of [politics]," she said. "The Trump presidency forced me to lean in and educate myself. ... I started talking to my family and friends about politics and learning as much as I could about where I stand. I'm proud to have moved past fear and self-doubt, and to endorse and support leadership that moves us beyond this divisive, heartbreaking moment in time."
While the 2024 presidential election is a year away, some states have gubernatorial and state legislative elections this year on Tuesday, November 7. Receive election reminders at vote.org/election-reminders.