Movie star Sofia Loren has returned to acting! Loren recently turned 86 years old on September 20th, and fans are glad to see she is hitting the big screen once again.
---
'The Life Ahead'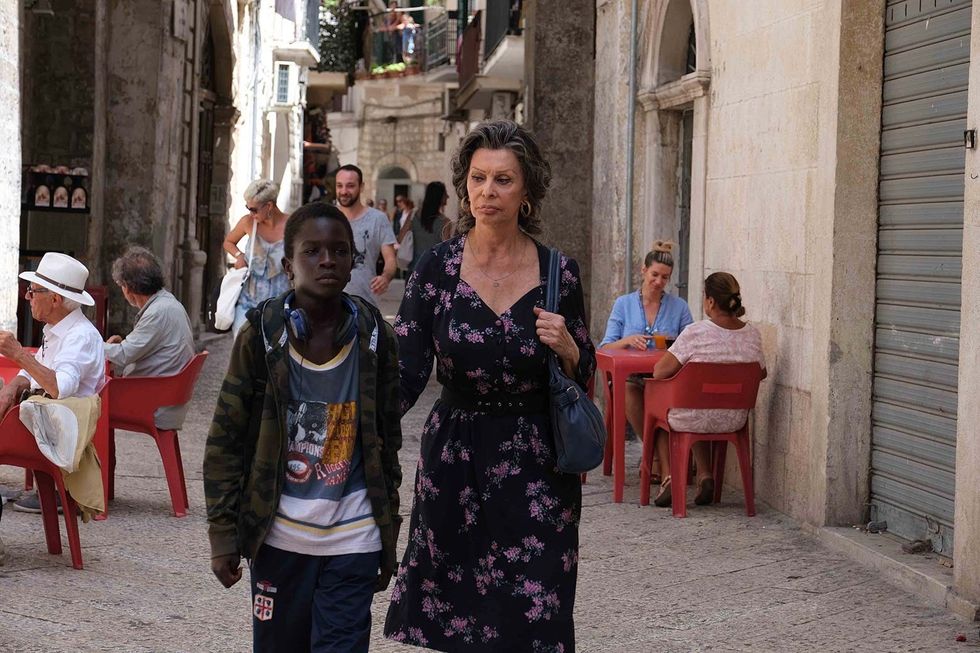 Netflix The Life Ahead
In the upcoming drama coming to Netflix, The Life Ahead features Sofia Loren playing Madame Rosa, a Jewish Holocaust survivor living in Italy. The director of this film is actually Loren's son, Edoardo Ponti, who decided to make this film based off of the 1975 Romain Gary novel The Life Before Us (the original French version titled La vie devant soi). Ponti came from a family of filmmakers as his father, Carlo Ponti, was a film director and directed Loren in the 2002 movie Between Strangers.
Loren talks about why she loved working on The Life Ahead and tells Deadline:
"First of all the story is so rich: it's funny, it's heartbreaking, it's poetic but it's also a story that is very timely as it deals with the importance of being seen and heard. It is also such a moving story of friendship between two characters that on the surface everything separates: race, religion, culture and generation, and yet they are two sides of the same coin. I loved portraying Madame Rosa. She is tough, she is fragile, she is a survivor. In many ways she reminds me of my own mother."
A Decade Long Break
The last time Sofia Loren appeared on the big screen was back in 2010 in My House Is Full of Mirrors (the original Italian version titled La mia casa è piena di specchi), which was based on the biography her sister, Anna Maria Scicolone, wrote about her life. Now, fans will get to see Loren act once again when The Life Ahead drops on Netflix November 13th.