This one's for the girls!
There's a new female protagonist in the world of streaming, and she's already making a splash! Our correspondent Stephen Walker hit the red carpet for the NYC premiere of Hulu's new comedy Shrill, and he is getting the inside scoop from stars Aidy Bryant, Lolly Adefope, and Ian Owens!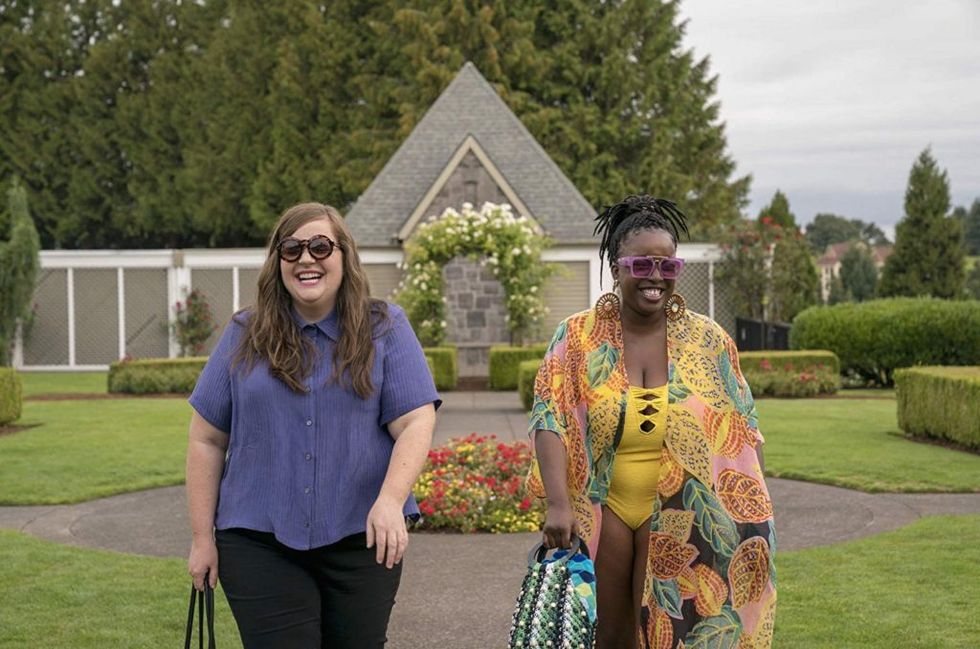 Hulu
"To me, it's about someone finding their voice who has been stifling themselves for a long time, and they're finally putting themselves out there to having a full, deserved life," said Saturday Night Live star Aidy Bryant, who plays Annie on the series.
Every powerful woman needs a strong-willed partner-in-crime, and who better to fill the role than Lolly Adefope, who plays Bryant's on-screen BFF, Fran!
"They met in college, and they have stuck together ever since," said Adefope of her character, Fran, adding that Shrill tells a story that will resonate with "anyone" who tunes in.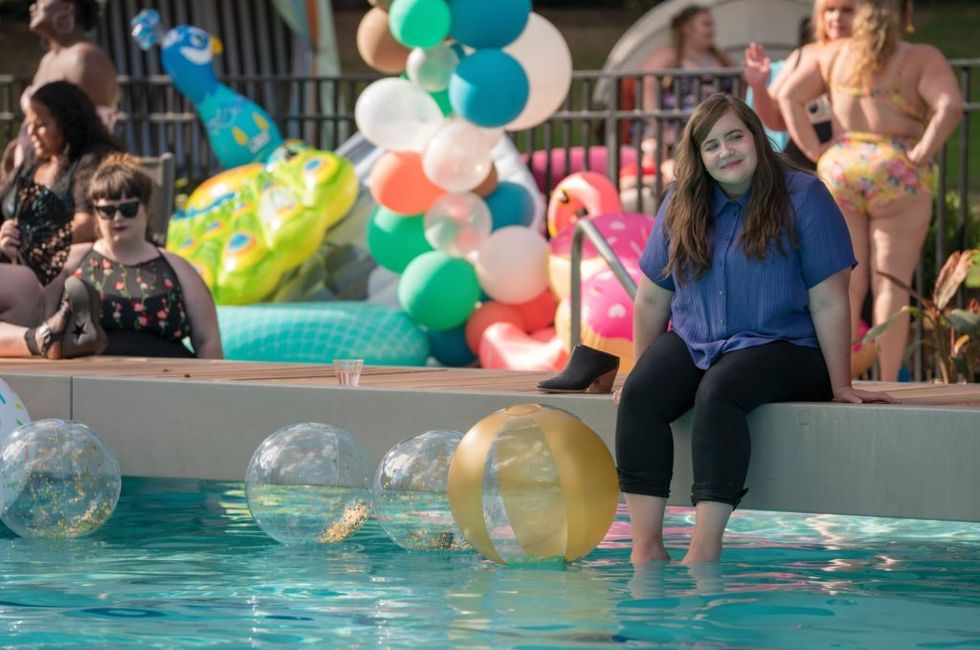 Hulu
"There are so many people navigating the world, trying to work out who you are and what your place is in the world — learning how to love yourself." —Lolly Adefope
According to Ian Owens, who plays Imadi, the Shrill on-set experience was a haven for comedic actresses to collaborate on a project that they each stood behind.
"If you look at what comedy used to be like, and how tone deaf it was ... It's just evolved to be a thing that everyone can enjoy, and I don't think that started happening until we had more women in comedy, more women as directors, and more woman in higher positions." —Ian Owens
Hulu
Bryant added that she also views the show as a celebration of people of all sizes, and hopes that it will encourage girls to be confident in their own skin.
"I hope that if anything, the show can create empathy for a different kind of protagonist, and that people can kind of open their minds to how they think about and treat fat people. And I hope that, for girls, if they see themselves in this character at all, that they feel represented, and proud." —Aidy Bryant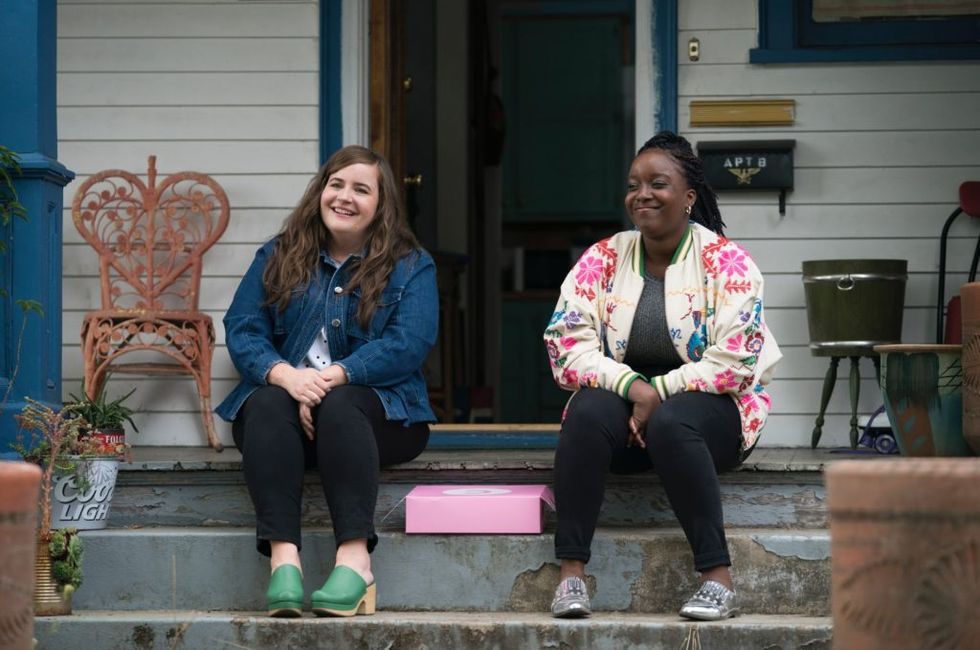 Hulu
Binge all six episodes of Shrill on Hulu now!