Serena Williams is taking the title "Professional Athlete" to a whole other level.
Most people know Serena Williams as one of the greatest athletes of all time (that's right, not just in Tennis). But her road to get there was not easy. When it comes to defying stereotypes and beating the odds, Serena is definitely no stranger.
From grand slams to being a role model, Serena is constantly empowering women. And she is doing just that in her recent Nike campaign.
"I'm proving, time and time again, there's no wrong way to be a woman....So if they want to call you crazy, fine. Show them what crazy can do," says Serena.
Serena is used to having inspiration to become the athlete she is today, but her new inspiration is very personal and comes in the form of her husband Alexis Ohanian and beautiful 1 year old daughter, Alexis Olympia Ohanian, Jr.
"I have a daughter and I want to be that role model. And I've always embraced being a role model....But now it's even more so."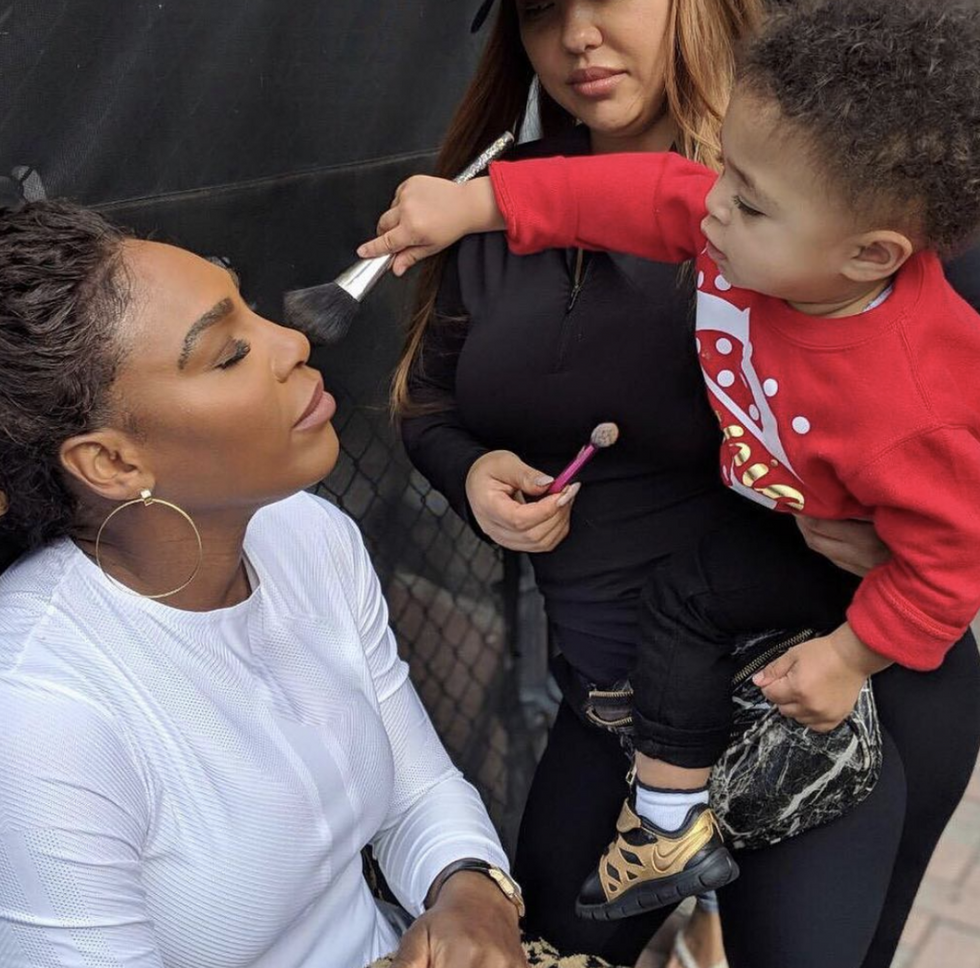 Little Alexis Olympia touching up mommy. PC: Serena Williams
She is definitely embracing that new role and continuing to empower women and encourage them to be bold in their pursuits just as she has. For now, people want to see her back on the courts.
"It's crazy. It actually makes me want to work harder. It makes me want to do better. And mostly, prove it to me that I can do what I love to do best."
Once Serena is back on the tennis courts, she is sure to continue to be an inspiration for so many women and be the best mom for her daughter that she can be.
For more #SeeHER Spotlights, stay tuned to advocatechannel.com!