Self-proclaimed super fan Jennifer Garner hosted a virtual Schitt's Creek reunion.
---
The Reunion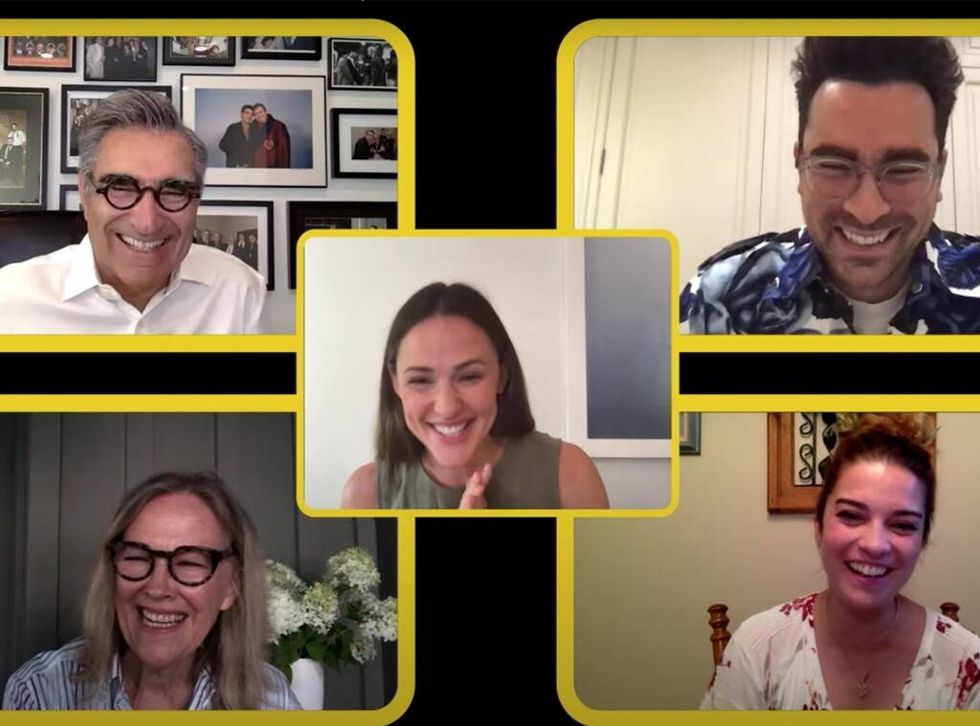 The reunion of one of the most beloved sitcoms, covered a lot of ground when it comes to the series. The reunion included cast members: Eugene Levy, Catherine O'Hara, Dan Levy and Annie Murphy. While talking about how special the show is to so many people, Garner said:
"The Roses' time in the town of Schitt's Creek, living in these two just claustrophobic hotel rooms, mirrors the world's collective experience of quarantine, going from endless travel, work, kids going all different directions, to being forced into having to deal with each other and nothing but each other, we went a year without seeing each other. What starts as a fish-out-of-water comedy finishes as a homey, family connection—connections are everything—love letter to the silver linings. And that's why I think it's feeling so especially great right now."
Schitt's Creek is one of the most loved sitcoms in the last decade. It currently sits at a 92% critic score and 95% audience score on Rotten Tomatoes.
You can watch Schitt's Creek on Netflix and POPTV.