Ruby Rose took a trip to the ER this week due to post-surgery complications but finding a hospital to admit her was an even bigger challenge.

---
The Australian actress addressed her hospital experience, returning back to social media after a social media hiatus, in a tearful Instagram saga story on Tuesday revealing that it took hours to get accepted into an emergency room due to COVID overcrowding.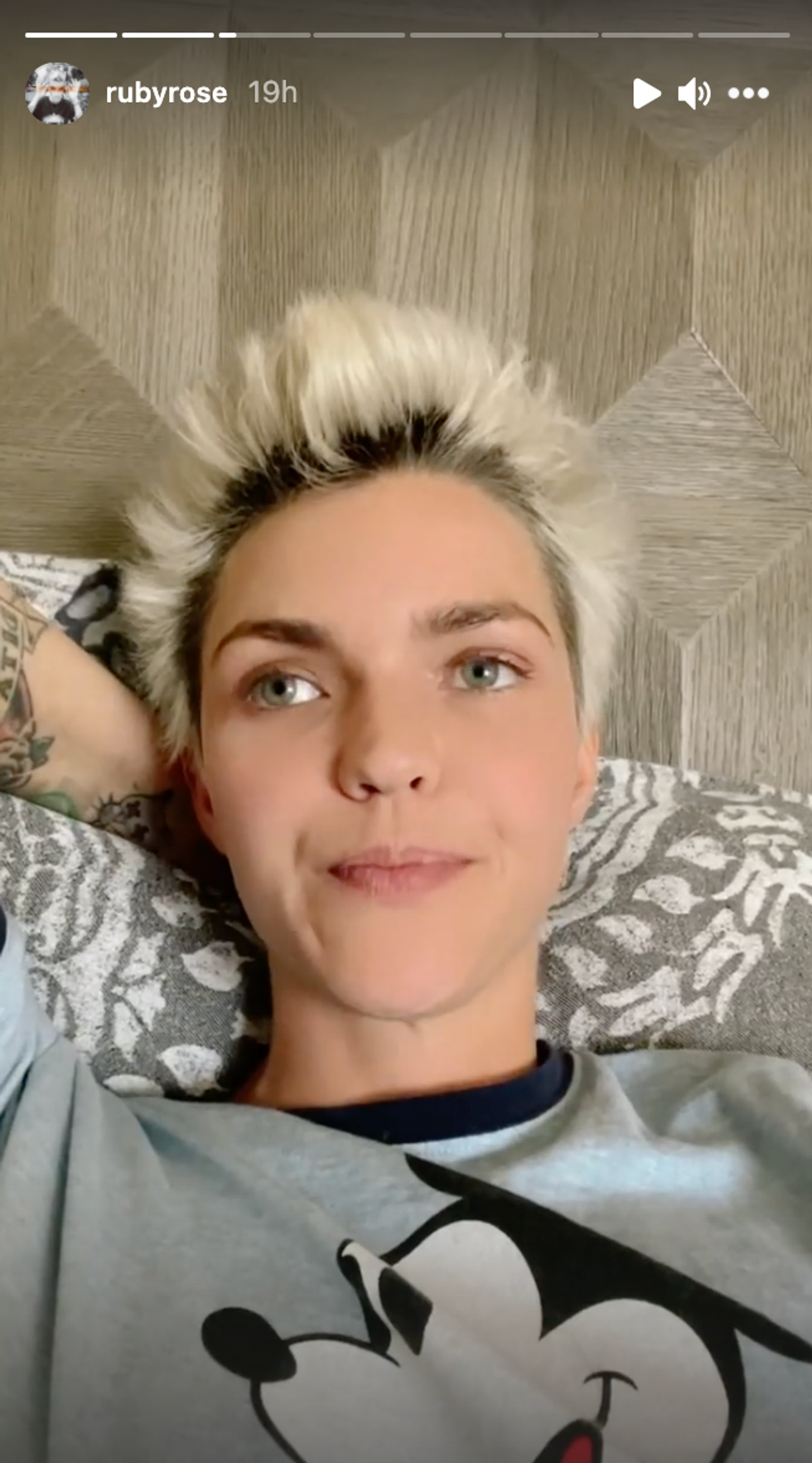 Ruby Rose Instagram story
Instagram
"I did have a procedure and I had to have surgery, but it was fine and the surgery went well. But then I had a few complications and I had to go to the emergency room to go to the hospital," Rose said in the story.
Rose said when her symptoms became serious enough for an ER visit she "called an ambulance and it took hours to find a hospital that would be able to take me or anyone."
The former Batwoman star broke down in tears as she told fans emergency rooms were "rejecting taking people and I… and my case was quite serious."
The 35-year-old stuck it out a little longer, being lucky enough to get accepted by a hospital after a "bit of a standoff" according to the actress.
Rose praised her frontline workers and hospital staff, calling her healthcare team "amazing," and encouraged fans to get vaccinated against COVID-19.
"It's just… it doesn't need to be this hard for everyone and I just can't imagine all the other people that are having way more, way, way more serious situations happening right now," Rose said.
TheOrange is the New Blackalum ended the video reaffirming her love for her fans reminding them to take care of themselves and said she would continue her social media break.
New case numbers throughout the country have been rising due to the Delta variant, with California having over 12,000 new COVID-19 cases as of Tuesday, and a 14 day average of 6,973 cases according to data shared by the New York Times. The CDC has recently reversed the indoor mask policy urging fully vaccinated people to wear them indoors.