SyFy's fan-favorite alien has some unfinished business to settle.
---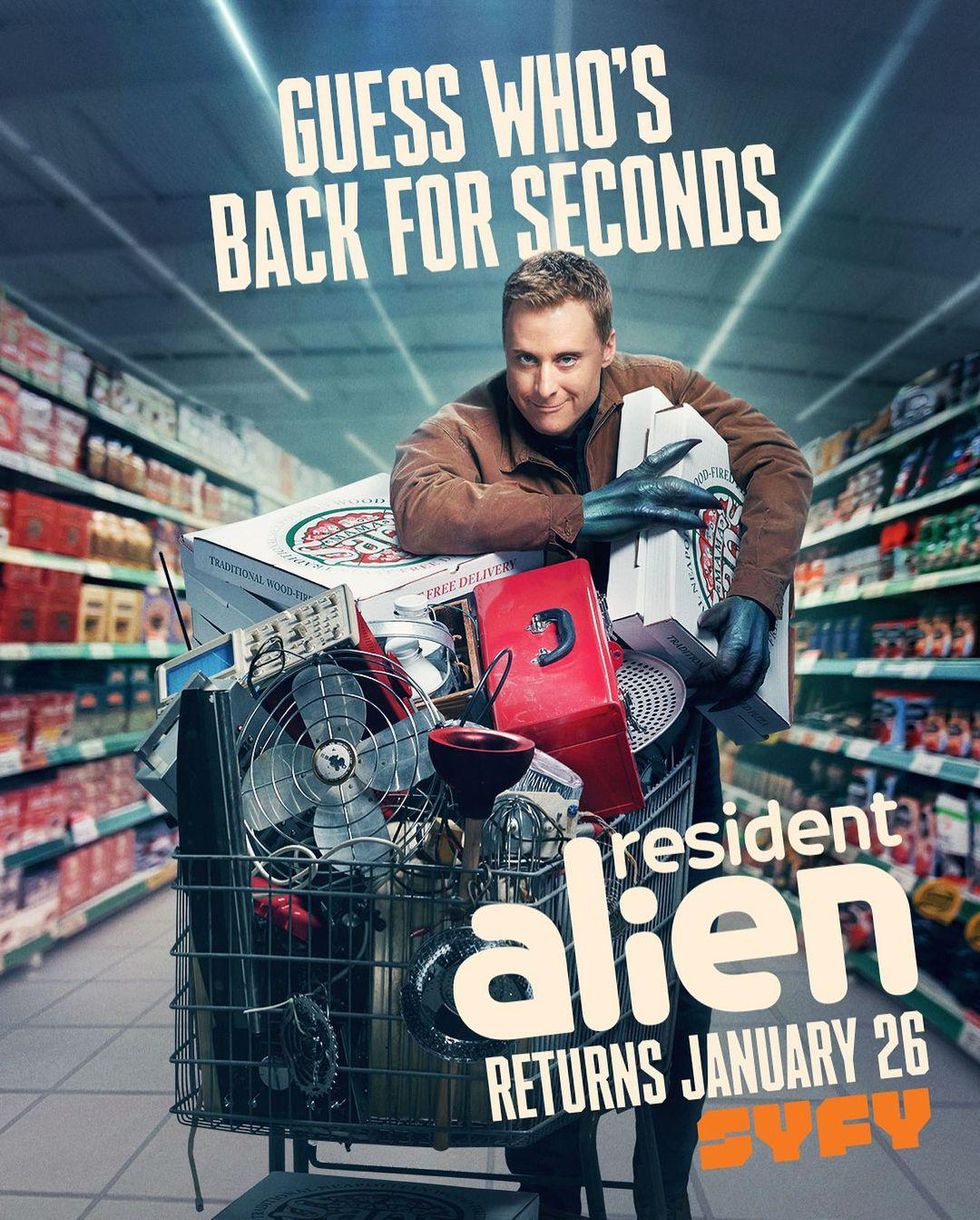 https://www.instagram.com/p/CXRXjetr-F3/
With Resident Alien having a long-awaited return, Alan Tudyk is reprising his role as the alien known as Harry Vanderspeigle.
The sci-fi mystery drama promises more twists and turns coming off of last season as Harry was forced to come back to Earth.
Tudyk, Sara Tomko, Alice Wetterlund and creator Corey Reynolds opened up Harry's personal transformation in the second season.
"Now he's back to being a human and they're corrosive. They're eating away at his unfeeling alien heart," Tudyk said.
"[My character] is happily pushing him out of the nest in season two asking him to make new friends. [She's] asking him to have experiences that make him not want to kill humanity, so she doesn't have the weight of the world on her shoulders," Tomko said.
"We get to really follow the story of Harry becoming a part of human society. Because we're already invested in that story, there is space for us to learn about a little bit of history with the other characters," Wetterlund said.
"I think one of the cool components of the show is how the audience has always known a little more of the characters than the show," Reynolds said.
Don't miss the season two return of Resident Alien, coming January 26th to SyFy.