Another movie for Disney and Pixar will be coming out in 2022. Turning Red is about a 13 year old named Mei Lee, who gets excited and stressed out easily which turns her into a big red panda every time it happens.
---
The movie is directed by Domee Shi, who is an Oscar winner and will also include Sandra Oh's voice in the cast as Mei Lee's overprotective mother. New posters and a trailer have just been released for the upcoming film.
In the trailer we get to see a taste of what the movie will be about. It shows Mei at school as her teacher is giving the class a lesson, and one of her classmates tells Mei that her mother is outside. This causes Mei to get stressed out and she poofs into a big red panda. When Mei transforms into the panda, she can't go back to herself until she is calmed down.
Walt Disney Studios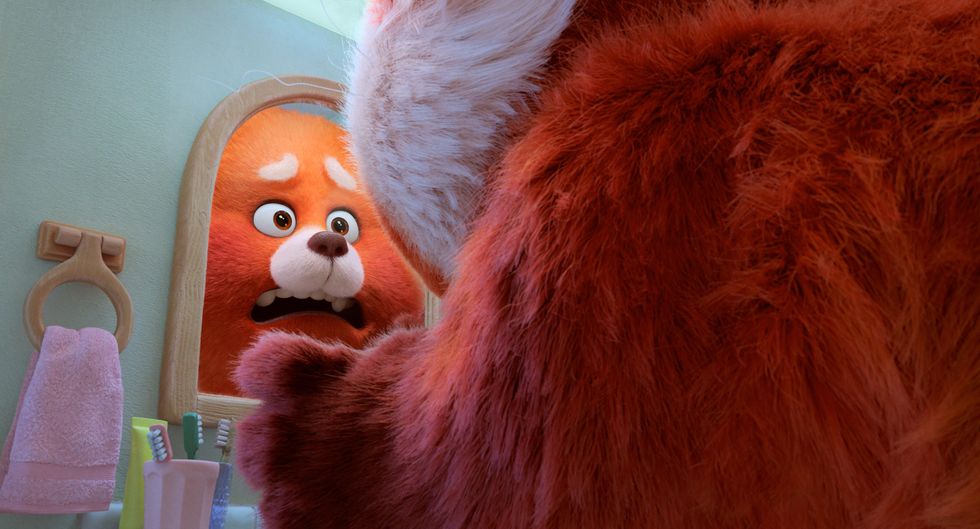 Walt Disney Studios
The movie is set to release on March 11, 2022 but make sure to watch the new teaser in the meantime.