Kim Kardashian West has spoken out regarding Painting-Gate 2021.
---
Earlier this week, the KUWTK star posted a photo of an oil painting on Instagram Stories, claiming that her daughter North created it it.
She wrote:
"My little artist"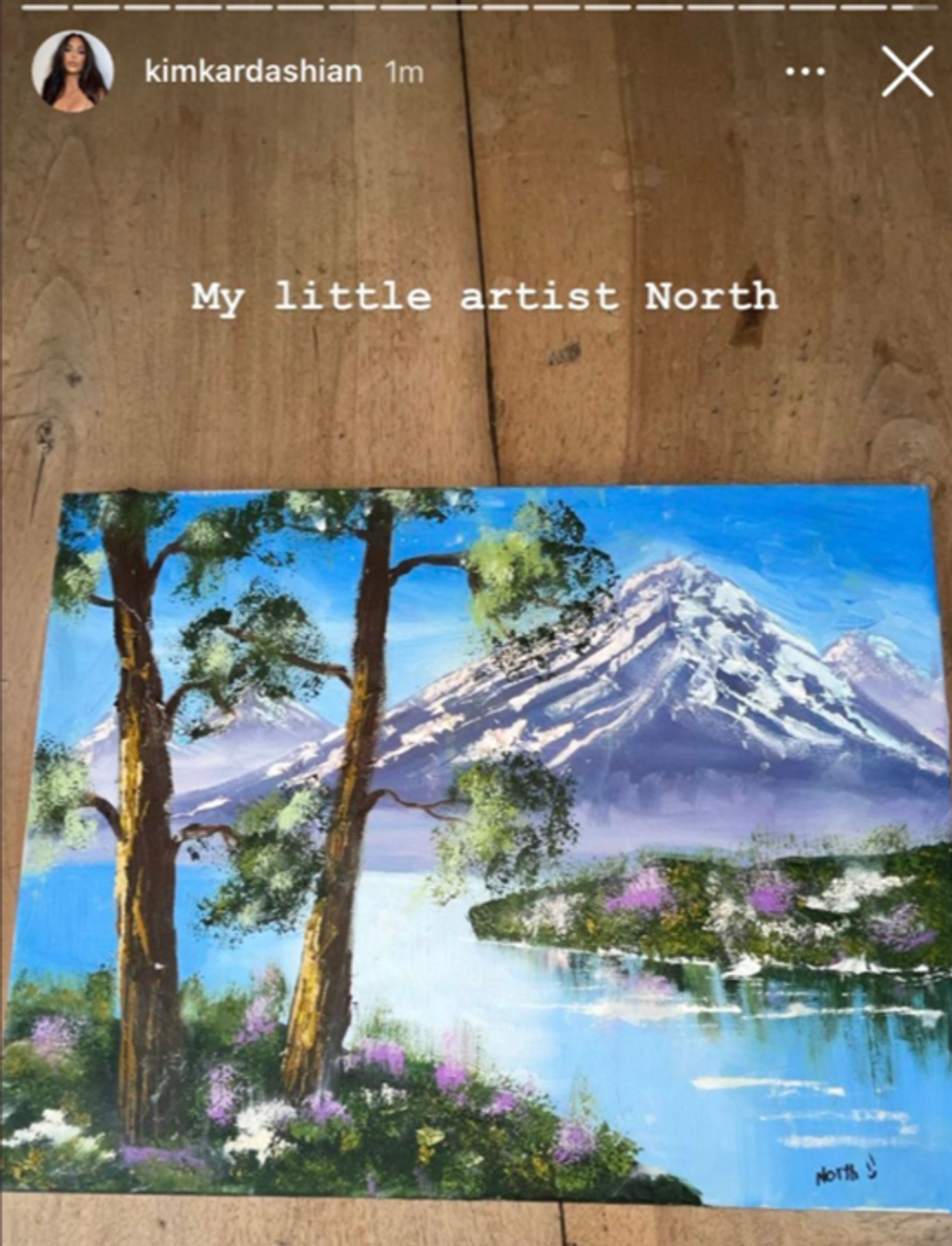 Instagram
Naturally, social media erupted, with countless followers wondering if it was really possible for a seven-year-old to have created this Bob Ross-esque painting.
West followed up on Instagram Stories to set the record straight. She warned fans not to "play with me when it comes to my children."
She wrote:
"My daughter and her best friend have been taking a serious oil painting class where their talents and creativity are being encouraged and nurtured."
West revealed that North "worked incredibly hard" on the painting, which "took several weeks to complete."
She continued on to say:
"I'm seeing op-ed pieces in the media and social media from grown adults breaking down whether or not my child actually painted this. How dare you see children doing awesome things and then try to accuse them of NOT being awesome?!"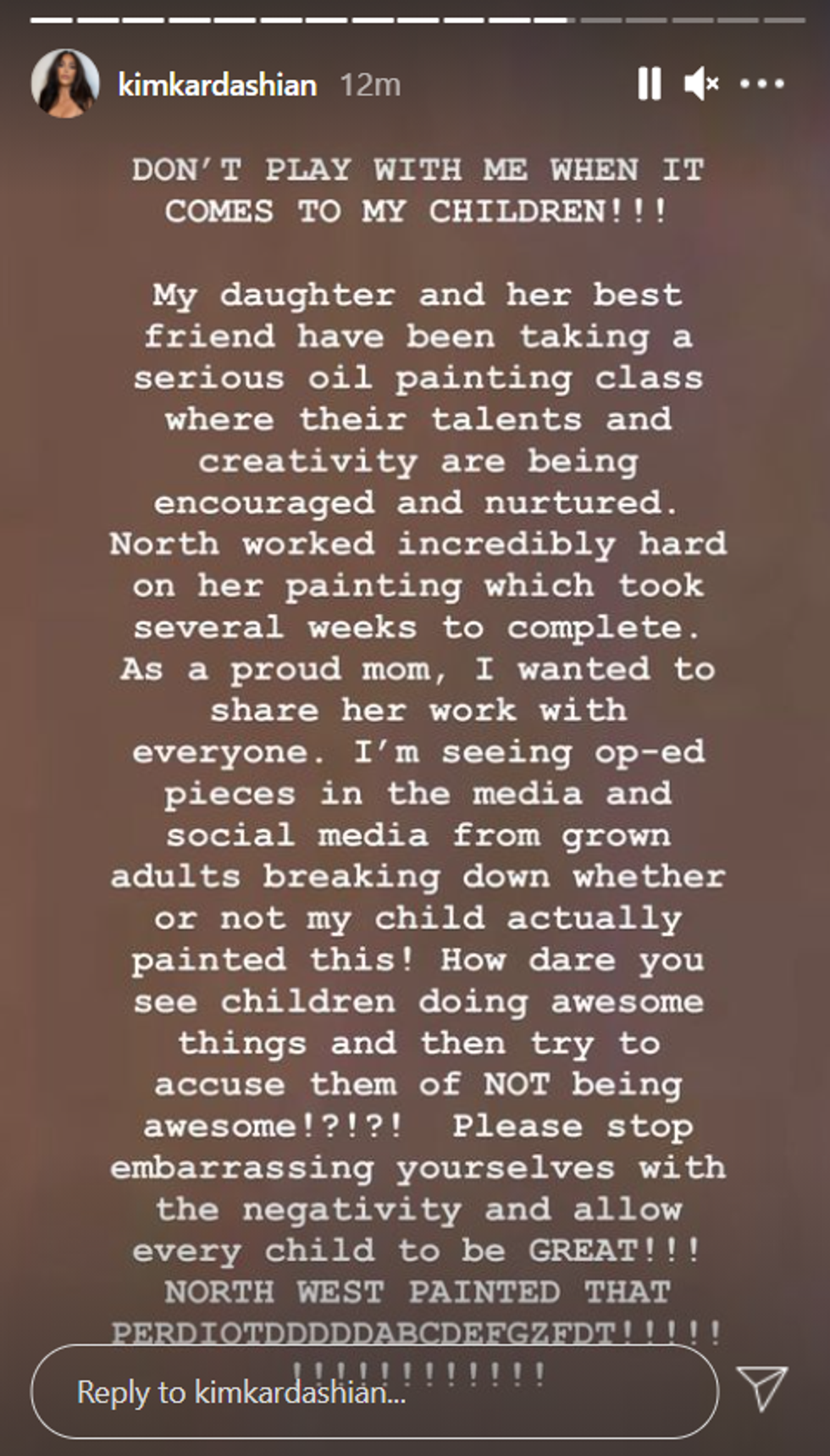 Instagram
Well, guess that settles it. PERIOTDDDDDABCDEFGZEDT!!!!
Related Articles Around the Web