What's New in Theaters this June?
June brings a mix of cinema classics, gripping documentaries, family films, horror, and artistry to the big screen. Oh, and mutants. There will definitely be mutants.
Week One: June 3rd through 9th

Pavarotti Fathom Event on June 4th
He brought opera to the people, and now filmmaker Ron Howard is bringing the larger-than-life icon to the big screen in a documentary that highlights Luciano Pavarotti's voice, career, and legend.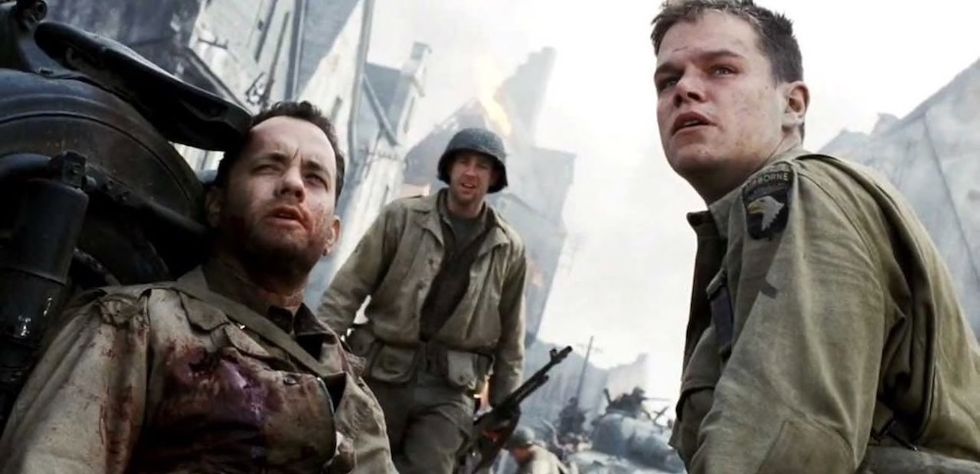 Saving Private Ryan Fathom Event June 5th
It won five Academy Awards, including Best Directorfor Steven Spielberg, and now Saving Private Ryan is returning to the big screen for two nights only. Relive that unforgettable beach landing like you've never seen it before through the magic of modern movie screens and cinema sound.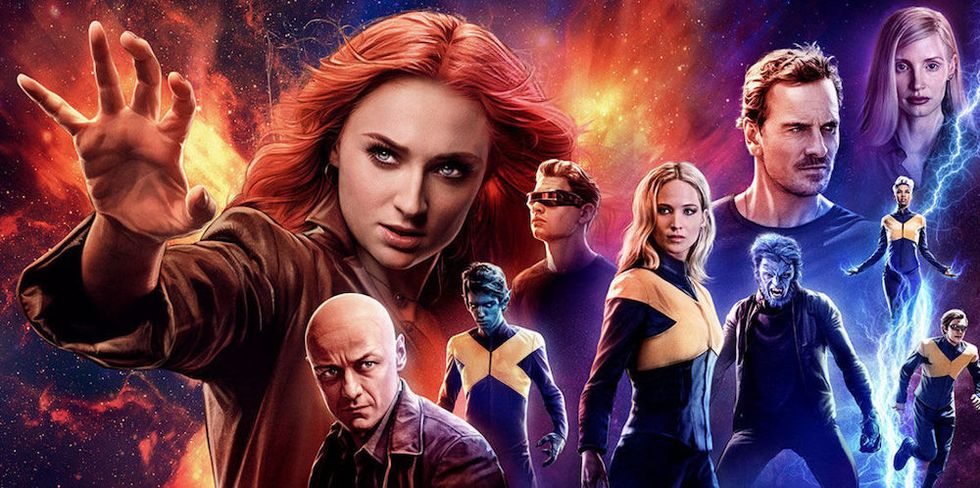 X-Men: Dark Phoenix starting June 7th
The latest chapter in Fox'sMarvel mutant saga puts Game of Thrones star Sophie Turner front and center as the Dark Phoenix. James McAvoy, Michael Fassbender, and Jennifer Lawrence return as the super-powered friends and foes of humanity as they face their greatest threat yet -- one of their own.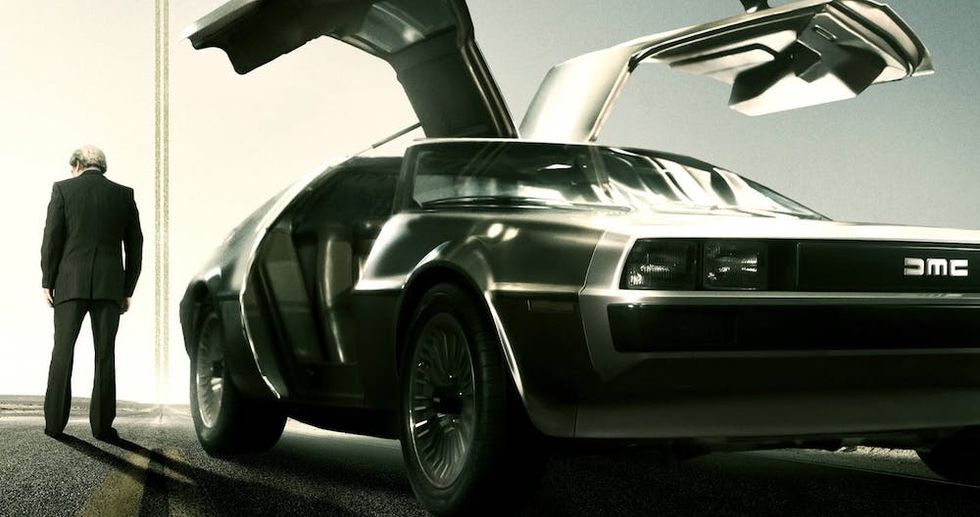 Framing John DeLorean starting June 7th
Behind the stainless steel bodied, gullwing doored car from Back to the Future is the disgraced man who practically invented the modern automative industry -- John DeLorean. Alec Baldwin plays the visionary in dramatic recreations throughout this documentary that explores the meteoric rise and shocking fall of an American original.

Late Night starting June 7th
Emma Thompson and Mindy Kaling star as a late-night talk-show host and her culturally and generationally removed writer. Working together, they try to rekindle a career, save a long-running show, and deliver a fresh batch of punchlines.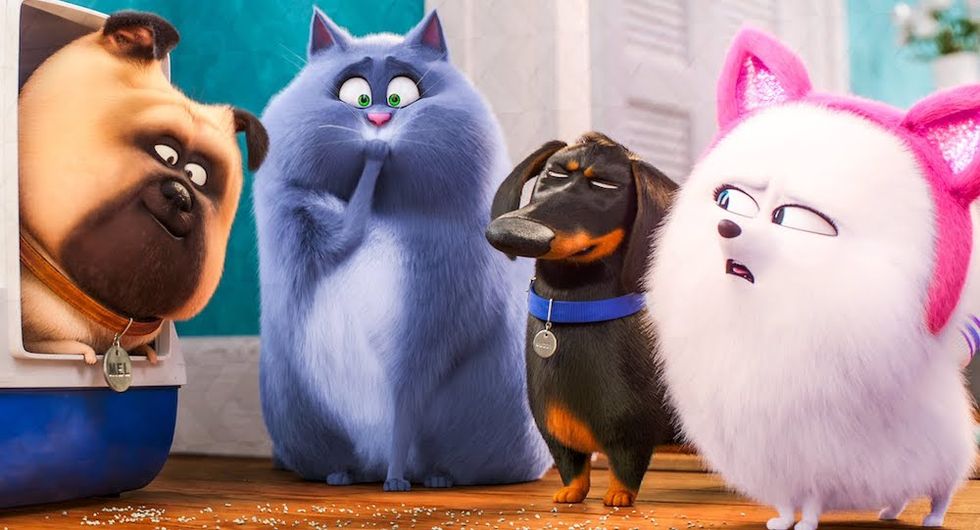 The Secret Life of Pets 2 starting June 7th
What do pets do while you're away? Well -- we already answered that in the first movie. Now the pets are onto their next adventure as they tackle everything from anxiety, the city / rural cultural divide, and exotic animal abuse. Really.
Week Two: June 10th through 16th

5B starting June 14th
At the heart of the HIV and AIDs crisis was a ward on the fifth floor of the San Francisco General Hospital -- 5B. It was the first in the country designed to handle AIDs patients and a singular refuge of humanity amidst the whirlwind panic sweeping the nation. Its story is told through the testimony of patients, their family members, nurses, staff, and volunteers who made a quiet difference in each others lives and in the world.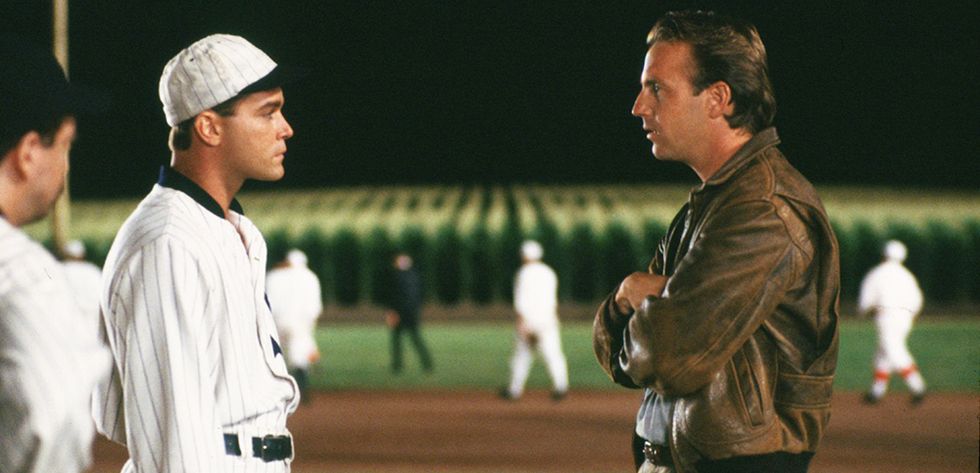 Field of Dreams Fathom Event on June 16th and 18th
If you build it, they will come. If you put it back in theaters for two nights only, they would be crazy not to come. Kevin Costner's city boy relocates to Iowa and, in the process, relocates the 1919 Chicago White Sox for an otherworldly do-over of America's past time. The magic of this movie hasn't been lost through time, and this is your chance to introduce the 1989 classic to a new generation in the best possible presentation.
Week Three: June 17th through 23rd

McKellan: Playing the Part starting June 19th
Thespian, activist, mutant, wizard, and icon. This documentary tells the story of Sir Ian McKellen, combining first-hand testimony from a sweeping 14-hour interview with private photos, archived material, childhood diaries, and behind-the-scenes footage from his career. From his upbringing during World War II, through coming out and campaigning for equality, through rising as a star of stage and screen, this is a man who has seen and done more in one lifetime than a mortal man could achieve in ten.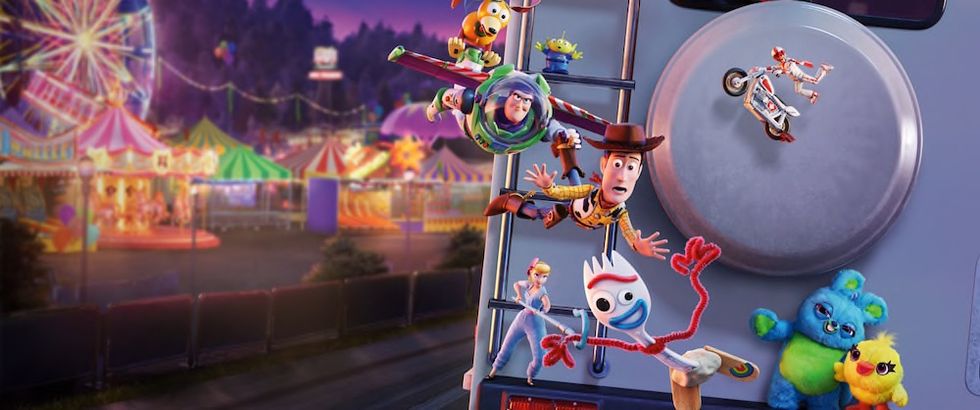 Toy Story 4 starting June 21st
The toys are back in town! Woody and Buzz make new friends and rediscover old ones in the latest chapter of Pixar's number one franchise. Will it entertain audiences of all ages? Yes. Will it be emotionally devastating? You better believe it. Will it ask existential questions about the meaning of life? It certainly looks that way.

Child's Play starting June 21st
In a brilliant bit of counter-programming, the reboot of Child's Play hits theaters the same day as Toy Story 4. Not all toys that come to life have good intentions, and Chucky is back to prove it. Part-time Luke Skywalker and full-time voice artist extraordinaire Mark Hamill voices the latest incarnation of the redheaded murder doll. This time he's empowered by smart home devices, proving that there's an evil toy for every age group.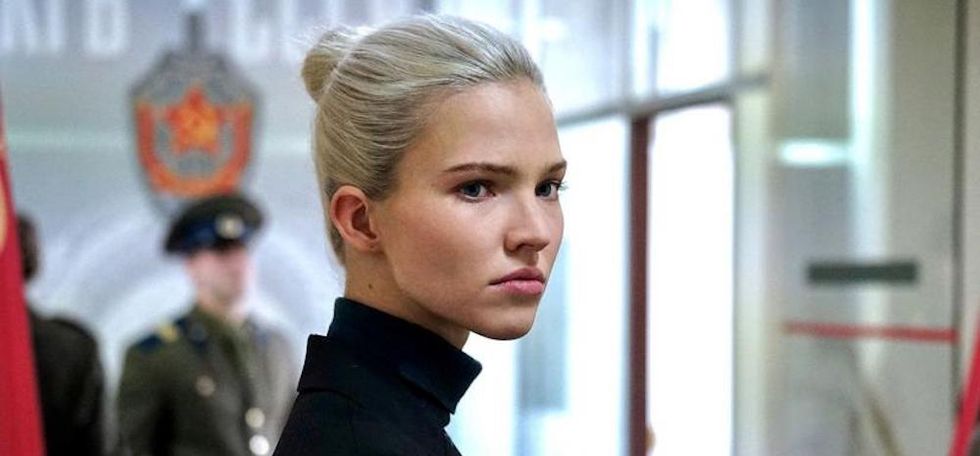 Anna starting June 21st
Director Luc Besson made a name for himself with La Femme Nikita, Leon: The Professional, and Lucy. Now, he's doing what he does best again with the story of Anna, a woman whose beauty is rivaled only by her deadly assassin skills. Sasha Luss plays the titular model/assassin alongside Helen Mirren, Luke Evans, and Cillian Murphy.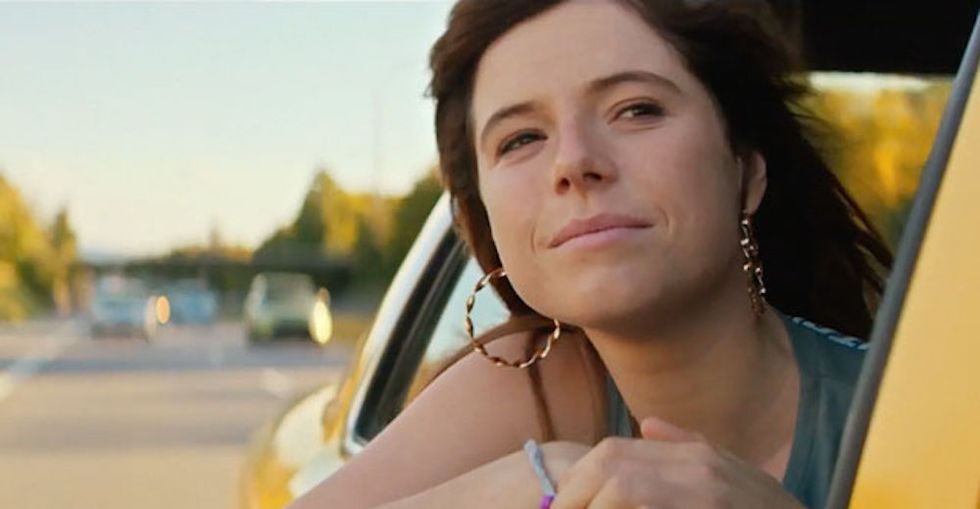 Wild Rose starting June 21st
Rose Lynn Harlan is a rebellious country singer who has dreams of performing at the Grand Ole Opry in Nashville. One problem -- she's from Glasgow. Okay. Multiple problems -- she's fresh out of prison, has a menial job, two children, and a mother with issues. The thing she has going for her is a supportive boss who encourages her to pursue her dreams with a one-way ticket to musical stardom. Tap your feet to the soundtrack as you ride shotgun with Wild Rose on her musical journey.
Week Four: June 24th through 30th

Annabelle Comes Home on June 26th
What is it with killer dolls this month? The latest installment in the Conjuring Universe reunites paranormal investigators Lorraine and Ed Warren, played by Vera Farmiga and Patrick Wilson, as the demonic doll reawakens and wreaks havoc using the supernatural artifacts the couple has collected over the years. The couple's young daughter, her friends, and their babysitter must survive the evil spirits in a sleepover from Hell.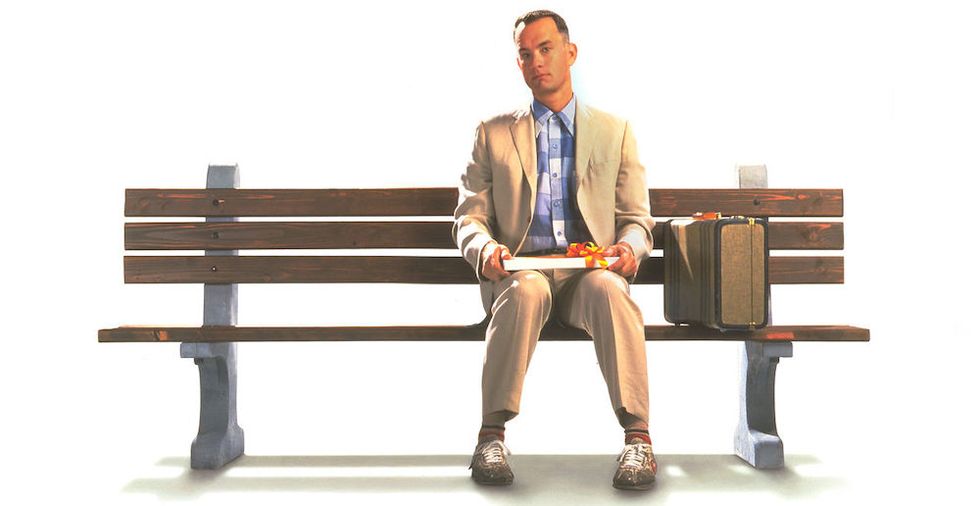 Forrest Gump 25th Anniversary Fathom Event on June 23rd and 25th
Unlike a box of chocolates, you know exactly what you're going to get when Forrest Gump returns to movie theaters for a two-night-only 25th anniversary event. It won six Academy Awards, including Best Picture, Best Actor for Tom Hanks, and Best Director for Robert Zemeckis. Now you can re-experience Forrest Gump's experiences as an unexpected participant in American history all over again without digitally inserting yourself into scenes from 1994.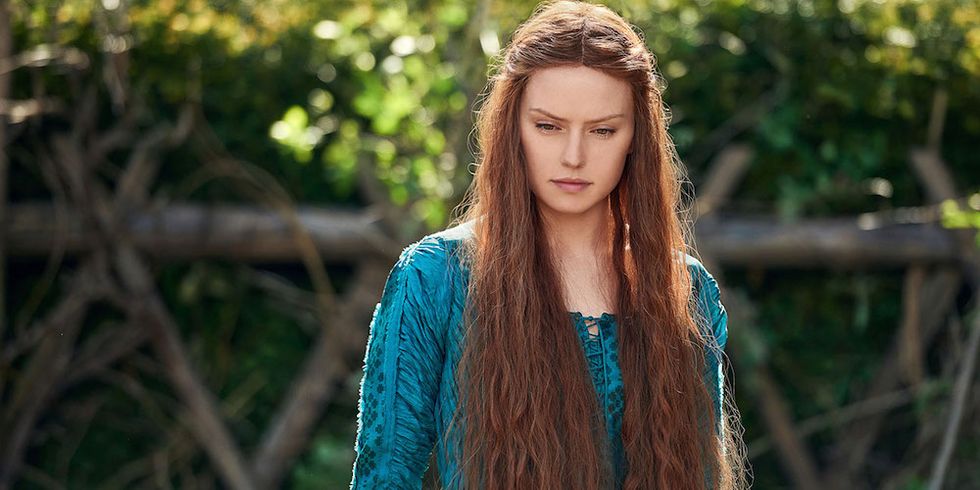 Ophelia on June 28th
Star Wars star Daisy Ridley plays the titular Ophelia alongside Naomi Watts, Clive Owen, and Tom Felton in this re-imagining of William Shakespeare'sHamlet told from her perspective.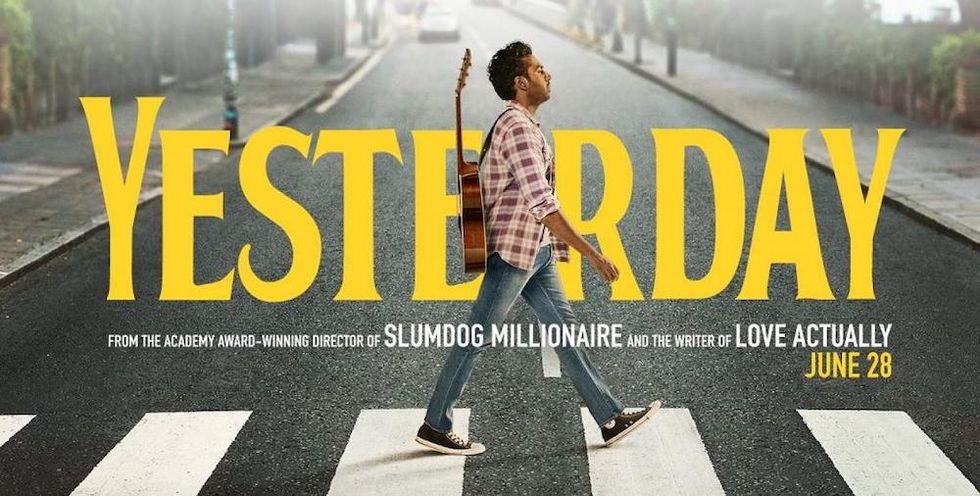 Yesterday on June 28th
What would you do if you woke up in a world where The Beatleshave been erased from history? Naturally, you would use their song library to become the greatest musician on planet Earth. That's the premise of director Danny Boyle's film starring Himesh Patel and Lily James, and featuring Kate McKinnon and real life musicians like Ed Sheeran.
Stay tuned to Advocate Channel and advocatechannel.com for interviews with some of these movies' biggest stars, and inside access to their red carpet premieres.