America's favorite spooky night of the year is only 11 days away; that means it's time for our second pick in our Halloween movie countdown.
---
What should you watch tonight to get in the spirit of Halloween?!
The Nightmare Before Christmas (1993)
This Tim Burton classic directed by Henry Selick with a screenplay by Caroline Thompson was released more than 25 years ago, but remains a season favorite. It is a stop-motion animation film and in true Tim Burton fashion it is dark, but whimsical. The dark musical fantasy follows Jack Skellington, the leader of HalloweenTown helps the town organize their celebration of the holiday. However, Jack, growing somewhat tired of the cyclical routine year after year, finds portals to other Holiday worlds and stumbles into Christmas Town. He is enamored by the unfamiliar holiday and suddenly, everyone in Halloween Town has their world changed..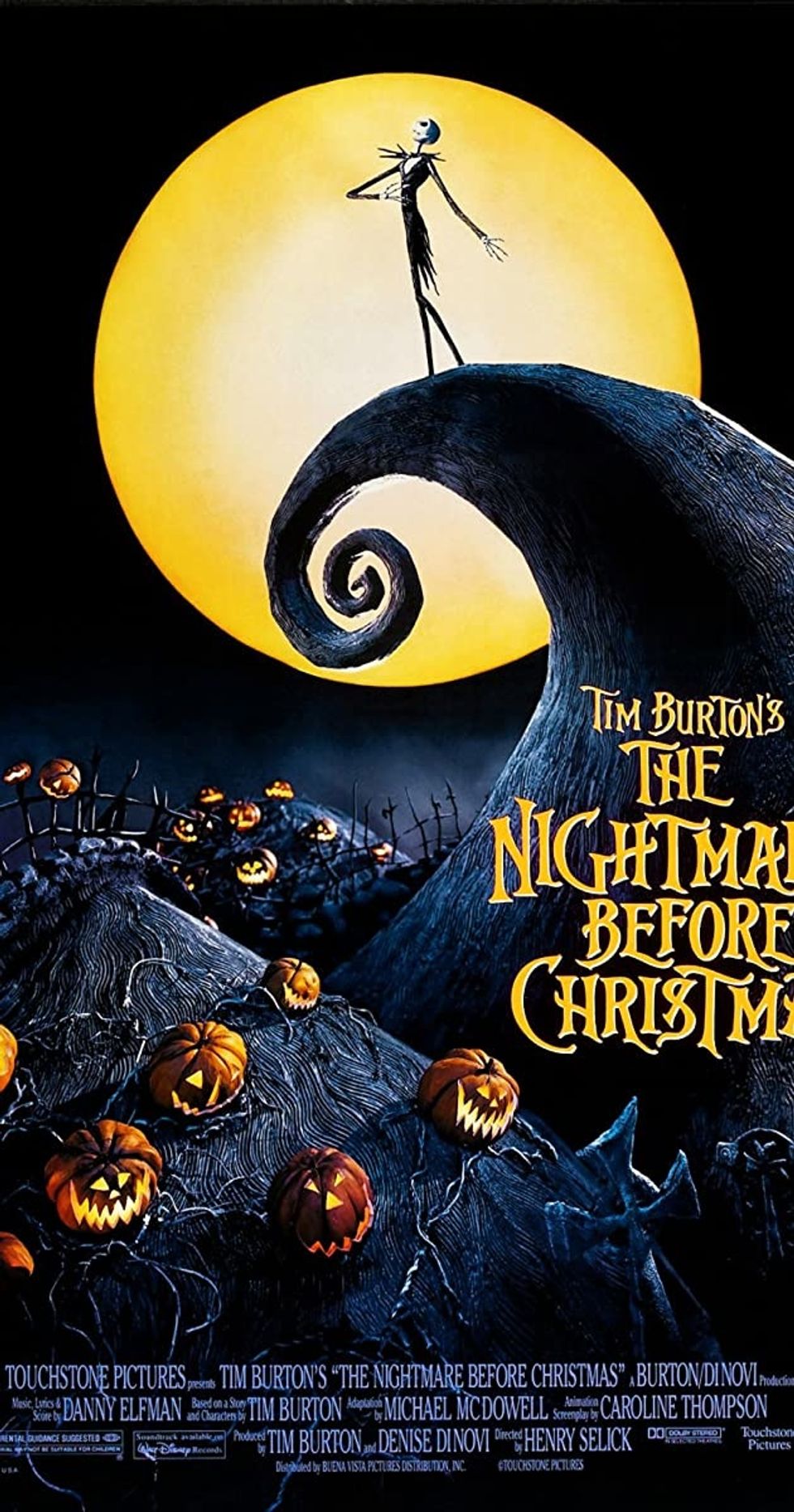 The Nightmare Before Christmas has 95% on Rotten Tomatoes and 5/5 on Common Sense Media. The film's budget was less than any other Disney blockbuster and originally made 50 million dollars in the United States, but after it's rerelease the film's total box-office gross of 89.1 million.
It has songs everyone will recognize like the iconic "This is Halloween."
The film stars Danny Elfman and Chris Sarandon as Jack, as well as Ken Page, William Hickey, Catherine O'Hara, and more.
Even though it's October, this film is also Halloween-Christmas two for one, so whether it's your thing to get into the Christmas spirit early or you're fully engrossed in the spooky season, be sure to watch it tonight! The film is even playing in select theaters across the country, and it's available to stream on Disney+!