Over the weekend, Arie Luyendyk Jr. shared via Instagram that wife Lauren Burnham Luyendyk gave birth to their twin babies.
---
The couple got engaged on Luyendyk Jr.'s season of The Bachelor a few years ago in 2018 and have been married since January of 2019. Shortly after they had their first child, Alessi who is now two years old.
Luyendyk Jr. shared a few photos and videos of him and Burnham to his Instagram story from the hospital on the day of the twins' arrival. Neither of them have posted actual pictures of the twins yet, but the news of the birth of them was confirmed by Luyendyk Jr. on his Instagram story on Saturday writing,
"@luyendyktwins are here! Momma and babies are doing great and everything went smoothly. Spending time cherishing these moments, thank you all for all the support"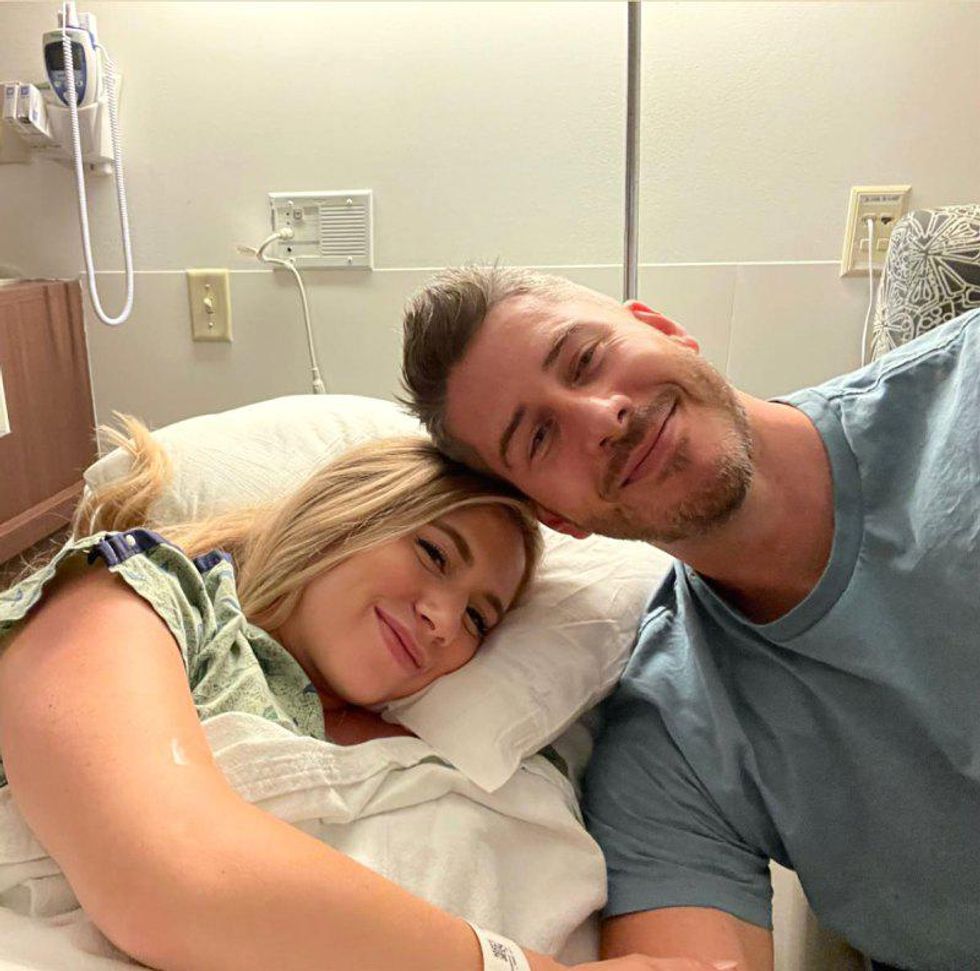 Photo via @ArieJr Instagram story
Although the names of the newborn boy and girl have yet to be announced, Burnham shared with PEOPLE last month that the names had been picked out for a few years now.